Footprint Management & Industrial Internet of Things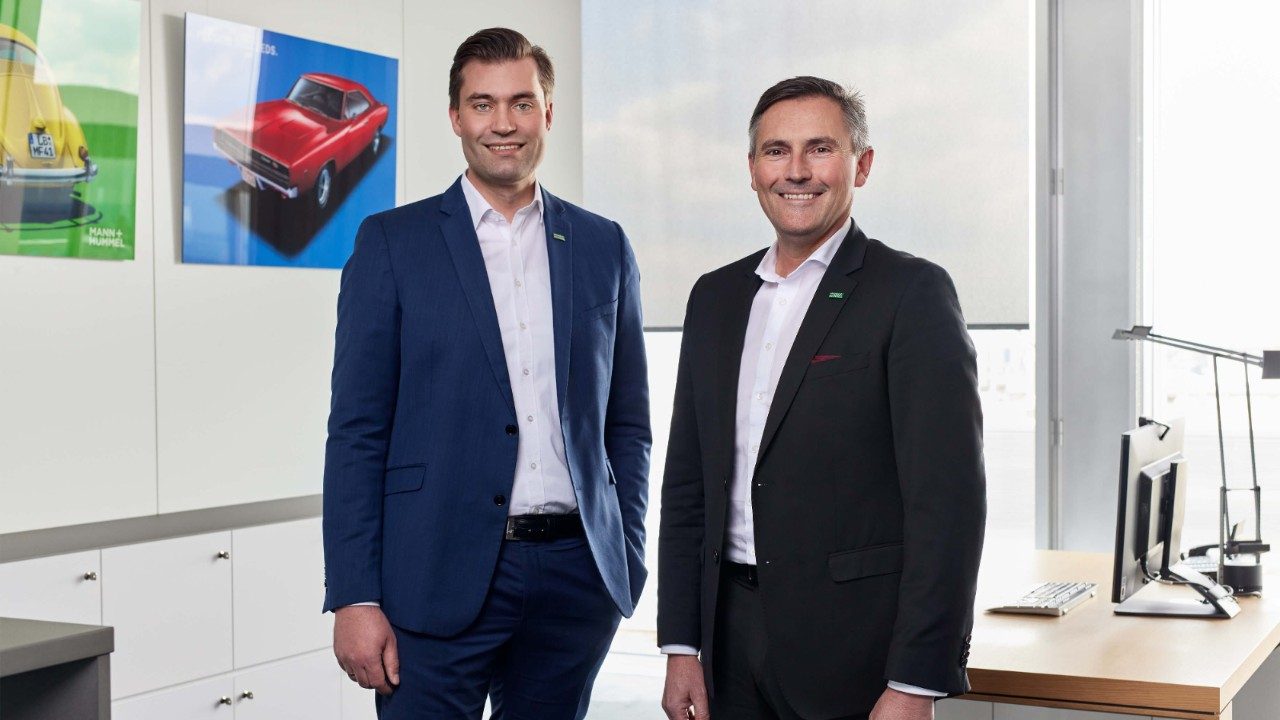 Dr. Mark Müser, Senior Vice President Global Production & Logistics, and Nicolaas Zerbst, Chief Operating Officer
NICOLAAS ZERBST, Chief Operating Officer: MANN+HUMMEL has developed into a global company over the past 80 years. More than 80 locations on 6 continents, with 50 plants in more than 30 countries – that speaks for itself. Despite this strong development as a company, our primary goal has never changed. Our credo is still to provide our services as professionally and as quickly as possible to our global and local customers in the quality they are accustomed to. Before we lived in a connected world, this was only possible if warehouses and production sites were physically close to our customers. Of course, the solution is not to build ever more factories and warehouses around the globe. This would hinder us from being able to offer the best solutions quickly and at a competitive price. Managing our footprint intelligently by defining focus sites that serve as regional hubs and in turn connecting them to each other and to our customers is an important component of our Industrial Internet of Things strategy.
Industrial Internet of Things
DR. MARK MÜSER, Senior Vice President Global Production & Logistics: For us at MANN+HUMMEL, digitalization is not just about an initiative at our company. In fact, we see digitalization as a topic that concerns EVERYONE. Digitalization does not simply "happen". Rather, digitalization must become a "movement" – and this mindset can only be created if all employees are involved in its creation. The best ideas emerge in mixed groups, in which colleagues from different backgrounds, hierarchical levels and functions or business units from all parts of the world collaborate. But how did we get more than 21,000 employees into a collaborative brainstorming group? By initiating our first ever virtual Ideation Jam, in which all MANN+HUMMEL employees could participate over a total period of 72 hours. During these 3 days and nights, each participant was able to contribute with his own ideas on use cases that could improve our performance in terms of safety, quality, delivery and cost (SQDC) through digitalization. Our Ideation Jam was a great experience that allowed us to really bring everyone along on the journey.
"Being better than our competitors" can be viewed from two perspectives that are strongly connected with one another: On the one hand, from an internal perspective, it's about focusing on our processes, performance, and efficiency. On the other hand, looking externally, it's about our position in the market compared with our competitors. And this in turn is strongly determined by our internal performance.
Building our operations in the context of a digital ecosystem means creating a framework that optimizes and connects the entire value chain from A–Z, with the customer always at the center of our planning. The standardization of processes and the application of LEAN in our optimized production and distribution network form the foundation on which our IIoT framework stands. In order to one day become a fully digitalized company, we must learn to convert large amounts of data into knowledge and new insights. With a project specifically designed for this purpose, we have laid the foundation to facilitate data-driven decision-making and reduce recurring and non-revenue-generating manual tasks. This – and also the networking of our various systems – will enable us to increase our speed and efficiency throughout the company.
More Insights from the Year 2020