Room air purifier and indoor air filter for clean air quality
Did you know that indoor air pollution is considerably higher than outdoors? About 90% of our time we breathe indoor air, which has a significant impact on our health. Our room air purifier and filtration solutions reduce the indoor pollution level and ensure best air quality in any room, be it commercial offices, private rooms, operating theaters, laboratories or in the cleanrooms required by industry.
You are still wondering if indoor air quality solutions and air purifiers are worth it? Room air filters consist of highly efficient filter layers. These are passed through with the intake air and efficiently separate harmful particles, aerosols and viruses, thus ensuring clean and safe indoor air. In the field of filter media development, MANN+HUMMEL relies on decades of know-how and technological leadership since 1941. The room air purifiers and filters from MANN+HUMMEL are equipped with particularly high-efficiency filter media, with a performance far above conventional HEPA room filters. To maintain the protection of the ventilation system, the filters must be changed regularly. This is the only way to ensure optimum air quality.

Indoor air purifier and air filters for interior spaces and private households
In general, the level of air pollution indoors can be between two and five times the pollution found outdoors. And something many people are unaware of is that everyday items such as cleaning agents, paints and furniture make a significant contribution in this respect. They release pollutants which can trigger or worsen asthma and allergies. MANN+HUMMEL helps to reduce this load. We offer intelligent solutions for commercial and private use to control and improve the indoor air quality (iaq). Our indoor air cleaners are used, for instance, in schools, offices, catering establishments or even cars.

Air quality measurement devices assist here to record the data about the indoor air quality. A digital service clearly displays the data via an app or a web portal and provides tips on how to handle the indoor air quality. Depending on the application area, you can use our indoor air purifiers or air filter elements for air conditioners or ventilation systems in order to substantially reduce the level of pollution. Also inside your vehicle our reliable cabin air filters protect you from harmful substances.
We also offer filtration solutions for use in home appliances such as kitchen hoods, air purifiers and vacuum cleaners. The filter elements removes even the smallest dust particles and intensive odours of meat, fish and fats at low energy consumption - customized for the respective application.
Filtration solutions for cleanrooms
Clean and hygienic air is of outmost importance in cleanrooms, e.g. with operating theaters, laboratories in the field of biotechnology, pharmaceutical research and food processing. Our indoor air filtration solutions are reliable, high-performant and efficient. To complement our products, we offer our customers and partners numerous services such as installation, filter change and validation.
Intake filters for power generation
Effective and reliable filtration is also critical for power generation. MANN+HUMMEL intake filters protect gas turbines against damage from pollutants contained in the ambient air. Our partners include end consumers, installation and service companies and manufacturers of gas turbines, engines and compressors.
Filter systems for industrial premises
The air in industrial rooms is contaminated on a daily basis by emissions and chemicals, but a sustainable production process requires clean air and clean water. MANN+HUMMEL filter systems make a big contribution here towards sustainability, even under high pollution levels. This is because nowadays, filter installations for industrial applications have to work round the clock. In addition, they are exposed to high volumes of particles and different types of particles. Our products and systems work efficiently and economically. For oil demisters, particulate filters or complete process filtration installations: we will tailor our offer exactly to the requirements of your production process.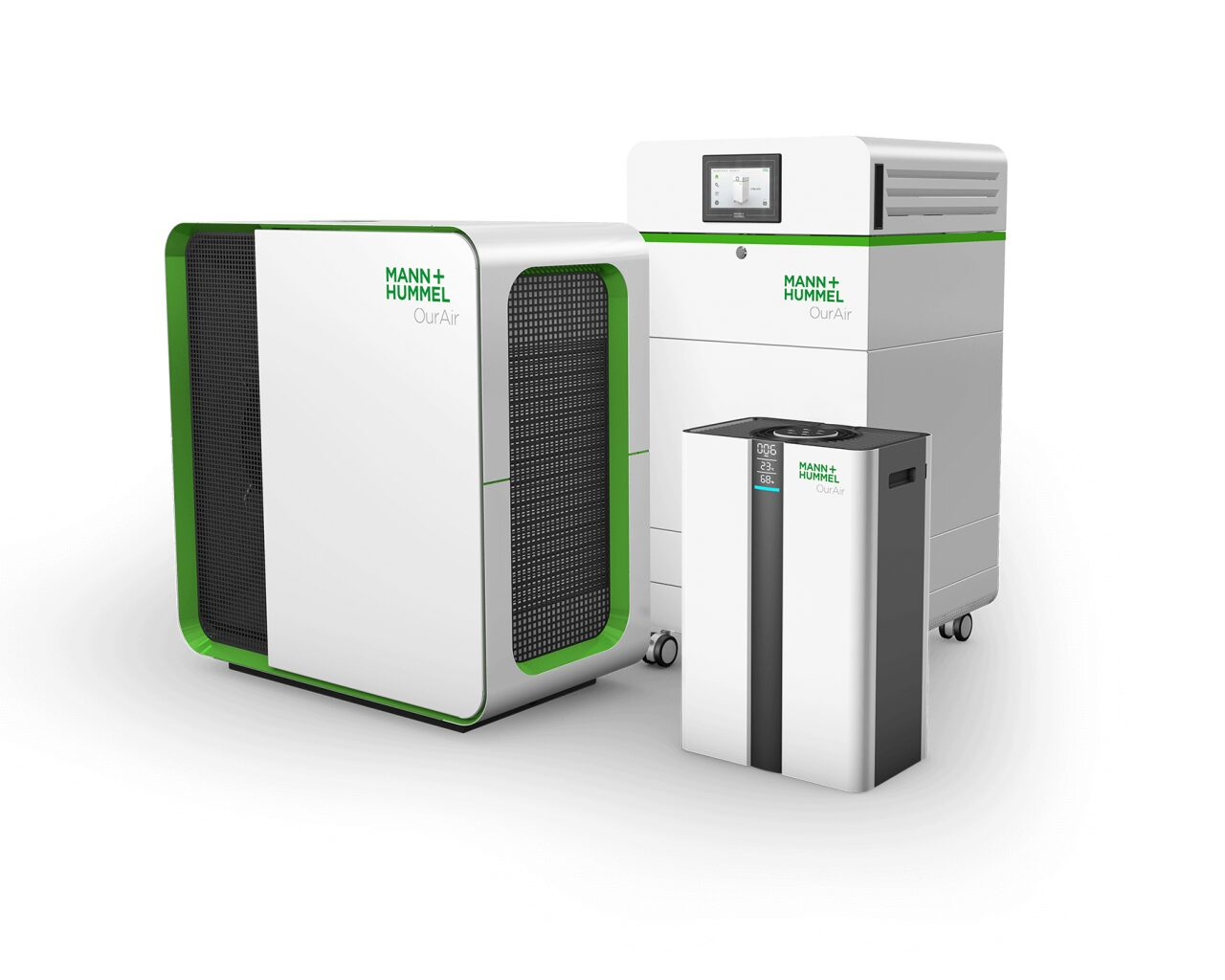 Anti-Viral Indoor Air Purification Systems
Back to the "new normal" with our anti-COVID indoor air purifier: You can reduce the risk of infection by over 99.995%  and create a virus-free indoor environment with our stationary large room air purifier as well as our mobile and small anti-viral room air purifier with individually tested HEPA H14 filters.
MORE INFORMATION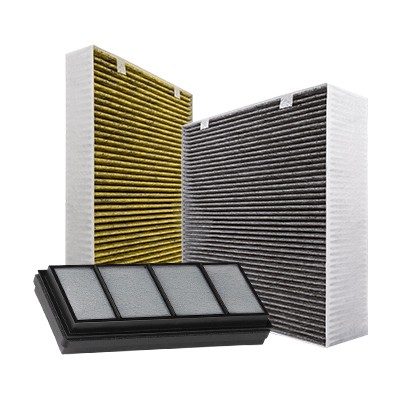 Filter for Home Appliances
Vacuum cleaners – extractor hoods - air purifiers: In cooperation with OEMs, we develop customized filtration solutions for home appliances that trap the smallest dust particles, inactive free allergens and remove odours and harmful gases with special activated carbon.
MORE INFORMATION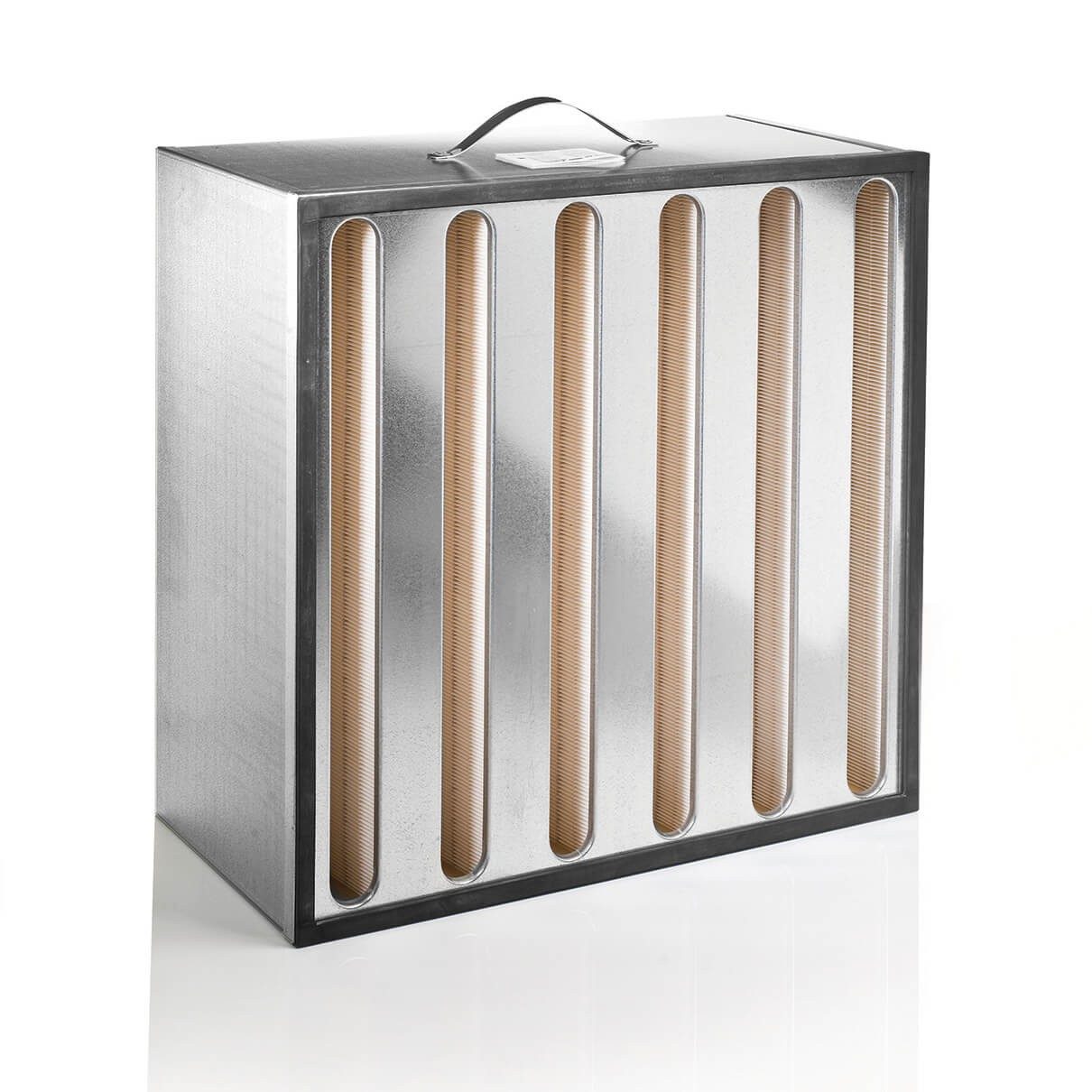 Molecular Filters
Separation of gases, odors, and nitrous oxides: Use of an activated carbon media to remove gaseous pollutants from an air flow.
MORE INFORMATION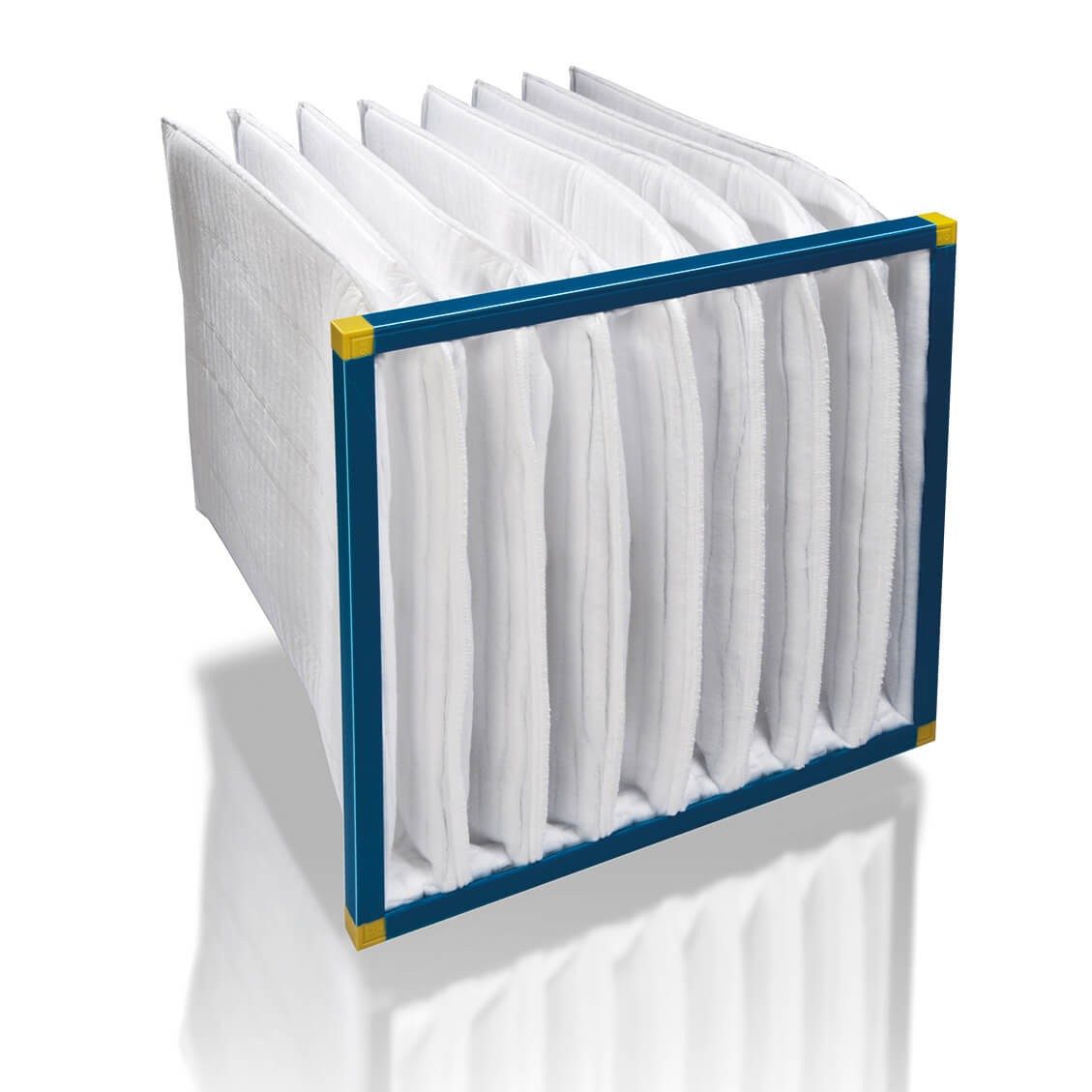 Prefilters
Used to separate coarse dust: Prefilters are typically the first stage in a filter system and protect higher-quality, fine dust filters from becoming clogged or damaged by corase dust.
MORE INFORMATION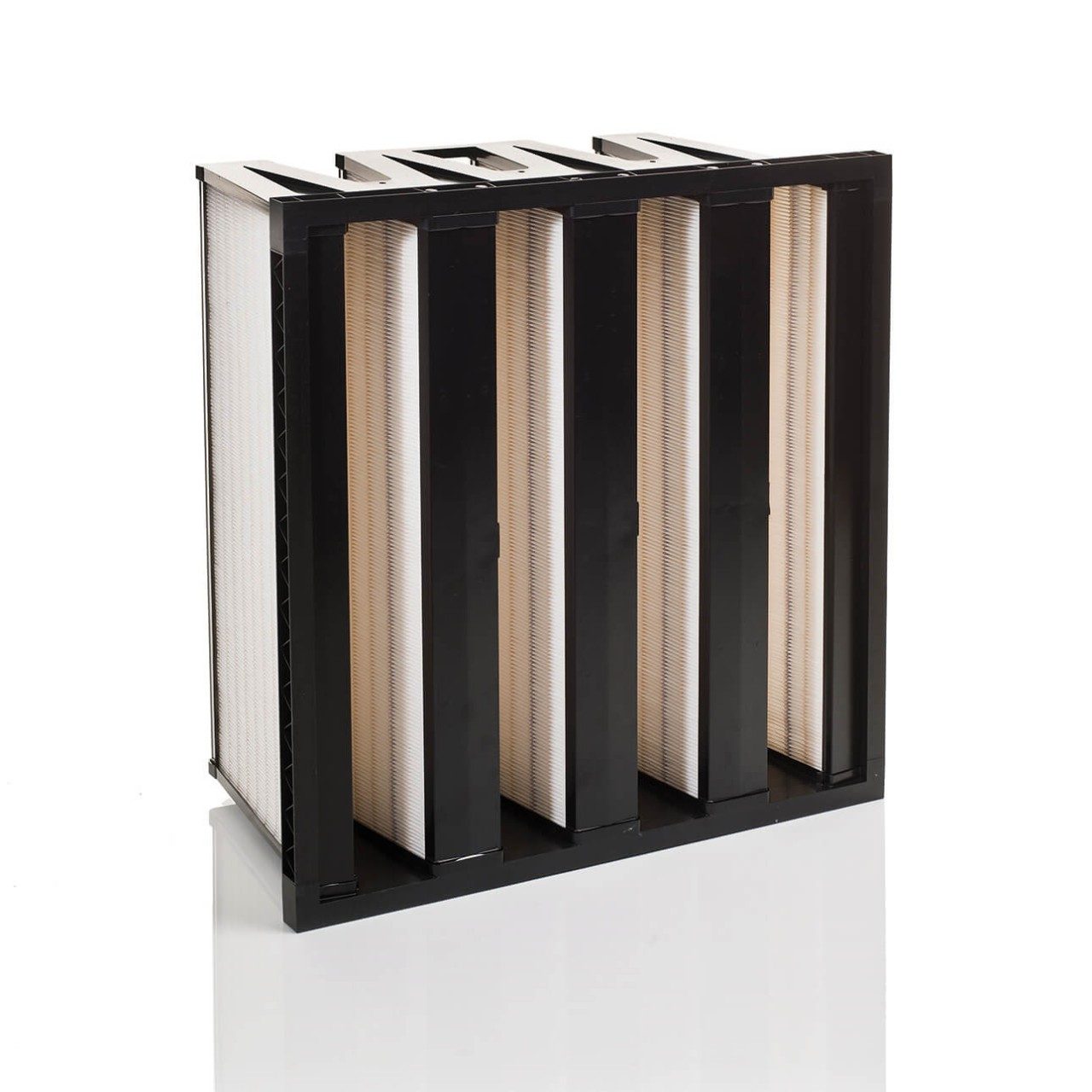 Fine Dust Filters
Separation of PM2.5, soot, spores, bacteria: Fine dust filters for rooms serve either as final filters for HVAC and similar applications, or as prefilters for EPA, HEPA air cleaner or ULPA filters in ultra-clean environments.
MORE INFORMATION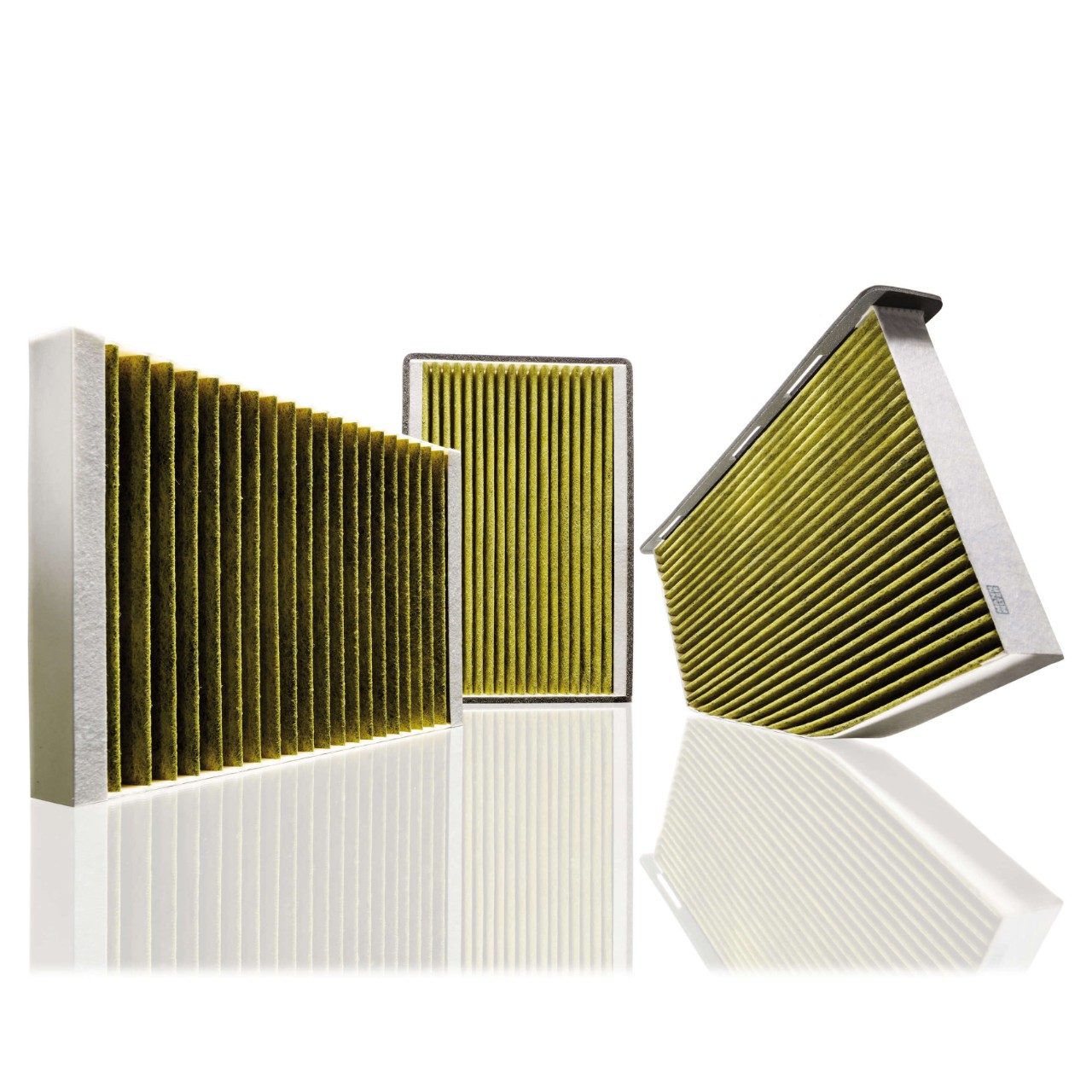 Innovative Cabin Filters
Highly efficient media for reliable protection in the car: The multi-layer structure of MANN+HUMMEL cabin air filters enable them to remove the finest particles and harmful gases from the passenger compartment and therefore to ensure reliable protection for the vehicle occupants.
MORE INFORMATION