How can we use water sustainably, make it available and in the process protect the environment? MANN+HUMMEL´s objective is to use membrane technology to enable sustainable water management and efficient water treatment.
Wastewater treatment and recycling are key challenges of our time. Solutions are particularly required in regions where water is scarce in order to make this precious commodity available and re-usable. At MICRODYN‑NADIR, MANN+HUMMEL´s Water & Fluid Solutions divison, we are working on future-oriented products and innovative technology to achieve and control sustainable water management in industrial processes and at municipal level. We have therefore developed a module which is used in the membrane bioreactor (MBR) process. Our immersed BIO‑CEL® module based on a flat membrane is robust, easy to clean and effectively retains bacteria, solids and particulate materials.
We are increasingly using membrane filtration in the arid zones of the world in conjunction with biological wastewater treatment. This enables us to recover industrial or process water from wastewater. In addition, due to the superior quality of the treated water in comparison to conventional sewerage treatment plant technology, the water can be re-used to irrigate plants or fields.
Our filtration solutions are widely used. The application areas include, for example, municipal sewage treatment, the textile industry, tertiary filtration to remove effluent from sewage treatment plants, treatment of wastewater resulting from the production of cosmetics and foods and treatment of water which has been used to wash cars.
But we have also developed environmental solutions and products for the separation of fat‑soluble and finely distributed materials and treatment of animal faeces, which are meeting our customers´needs.
Take a closer look at our waste water filtration solutions.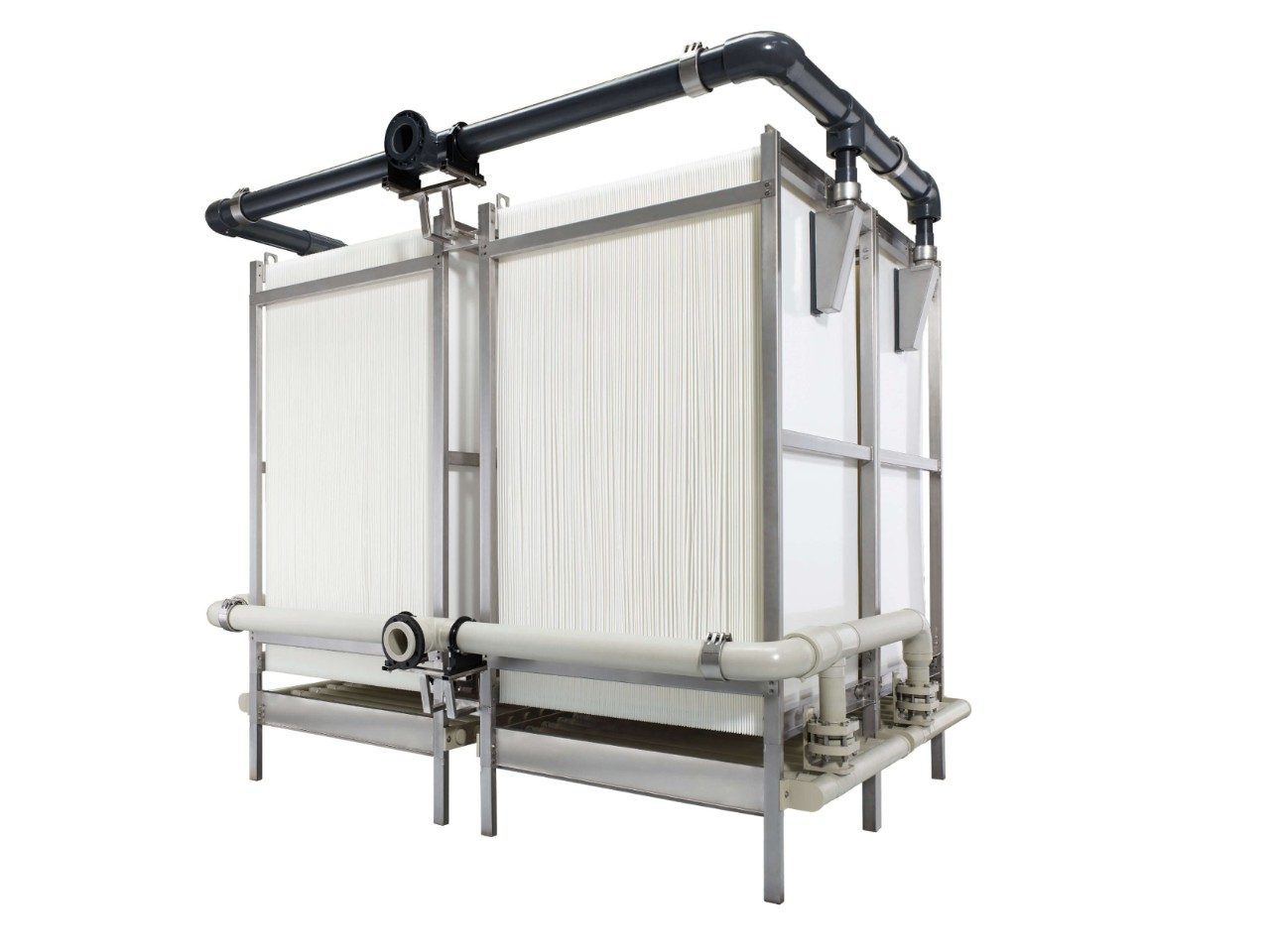 BIO-CEL® XL
Immersed MBR modules based on a flat membrane: In the membrane bioreactor (MBR) the BIO-CEL® module based on a flat membrane replaces the secondary sedimentation process. This allows MBR operation with very good effluent values and reduces the space requirement.