Application process at MANN+HUMMEL: FAQs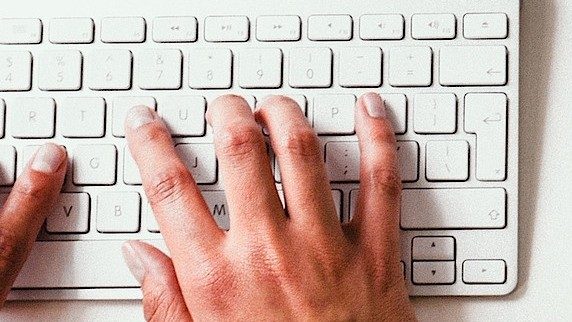 A successful start in our company begins with a successful application.
We would like to help you make your application a success. To make sure no questions are left unanswered, here you can find a list of answers and tips for your start at MANN+HUMMEL.  
How long will it take to process my application? What will happen to my data? Can I also apply for a job if currently no suitable job is advertised for me?  Therefore, in the list below we have compiled all the important information for the application process and answers to all of the most frequently asked questions. Just take a look at the FAQ and the helpful tips.
General FAQs
Students and Interns
School Pupils
Please send us your application documents with cover letter, curriculum vitae and references. This will help us obtain a detailed impression of you. 
In the ideal case you should apply using the online form attached to the job advertisement. After you have sent your online application you will then receive a confirmation of receipt. 
Your application will be carefully checked by different persons and technical departments. We ask for your understanding if under some circumstances the processing takes a bit longer. This is something we do thoroughly. This is the way we work. 
The application procedure is organized differently according to the respective job on offer. Usually the first step is a personal interview. 
If we are impressed with you at the first application stage, a second meeting takes place. In the second meeting representatives from the technical department are present in which you will later work. This gives you the opportunity to get to know your future area of work and some future colleagues and it gives us the opportunity to gain a lasting impression of your personality, competence, objectives and motivation.
We save your data for statistical reasons in our application database. If you do not wish this, please inform us. You can rest assured that we will treat your personal data as strictly confidential. 
Students have the opportunity to be an internee before and after their university of applied sciences studies or bachelor's, master's or diploma program. As an intern you can support us for a period between three and six months. 
If you wish to apply for an internship at MANN+HUMMEL you should best apply six months or one semester in advance. Occasionally we also advertise free internship places at short notice. 
Yes, MANN+HUMMEL offers you the opportunity to gain practical experience as a working student parallel to your studies. After targeted training you will participate in interesting projects.
Yes. We advertise areas where this is possible. You can also propose your own subject if it is appropriate for MANN+HUMMEL.
In the ideal case you will apply for your thesis project around 3 to 4 months in advance. When needed we also advertise thesis subjects at short notice. It is worth taking a regular look at the career page of MANN+HUMMEL. 
You should have achieved good to very good academic grades, have already completed one to two relevant internships and have had your first experience abroad. 
Depending on the job, we are looking for university graduates from different academic fields. In this process your personality, commitment, stays abroad and your enthusiasm for the automotive sector are just as important as your academic achievements.
Ideally you should apply at least one year in advance to take up an apprenticeship. You can find out when to apply from the apprenticeship positions which are advertised. The start of the apprenticeships is oriented to the end of the summer holidays in the place where the company location is situated.
In Germany an apprenticeship usually lasts between 3 and 3½ years. This will depend on the type of profession, your school-leaving qualification and your personal performance. The exact duration of the training for your desired profession is listed in the description of the apprenticeship.
If you have very good results you can benefit from a shortening of the apprenticeship time. Decisive here are your average marks at the technical college and for most apprenticeships the consent of the company.
The remuneration during the training at MANN+HUMMEL is based on the current agreed tariff at the respective location.
Due to the fact that at MANN+HUMMEL the number of apprentices we take depends on our needs, after your apprenticeship there is a good chance you will be offered an employment contract.