Working at MANN+HUMMEL: Our career stories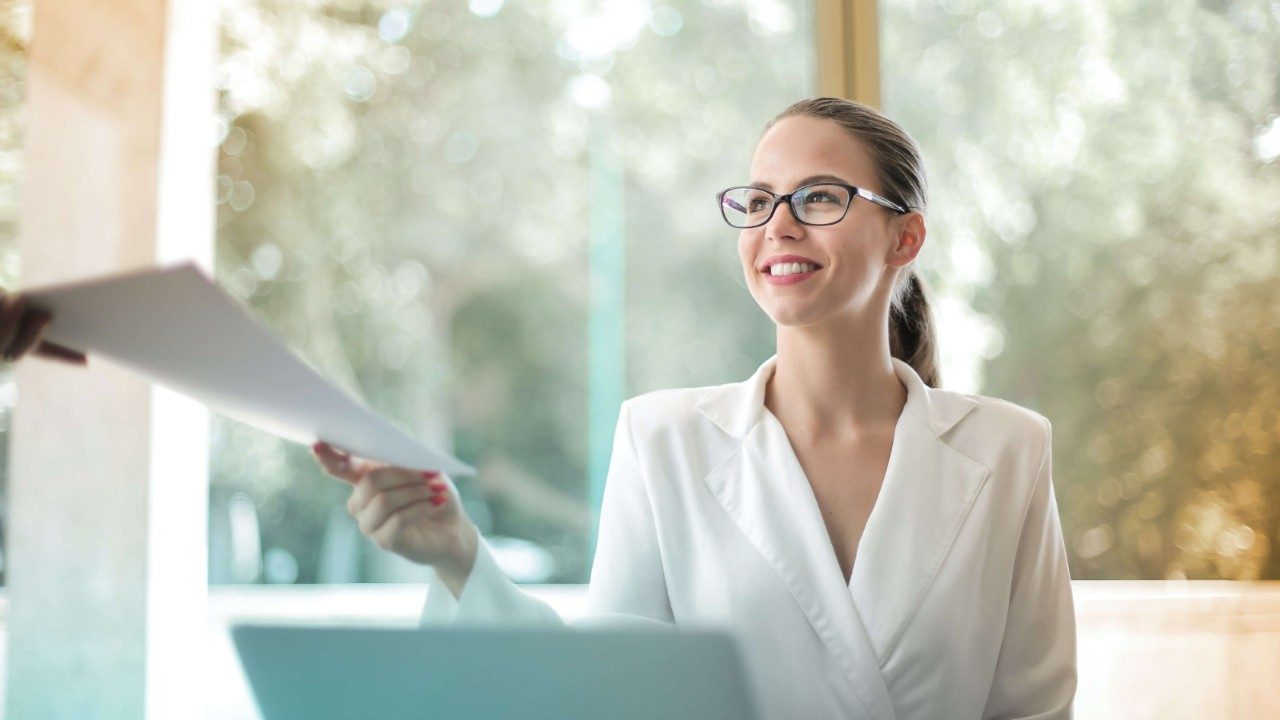 A career is possible at MANN+HUMMEL in all departments. Our success stories show that together we can find the path which is most suitable for you.
How does a purchaser push innovations? How can a mother of two make products ready for series production? How does the developer find creative solutions for new requirements? Independent of the area where our 22,222 employees work – they can all tell us their own exciting success story resulting from their life and their profession.
In October 1994 when I started as a student trainee in the human resources department at MANN+HUMMEL, I naturally did not know where it would all lead. Today I am the Chief Financial Officer and responsible for the areas of Finance, Controlling and IT.

I never had a career plan, but I always concentrated on the respective task and wanted to do my best. Due to my good performance I soon became noticed, and each job in the company helped me to further develop myself. This is a good demonstration of the opportunities at MANN+HUMMEL. People who show initiative at our company and are able to act decisively and take on responsibility can achieve a lot. We look after our talented young people and actively promote them to help them realize their own personal career goals.
Global Material Group Manager Metal Parts
When I finished my cooperative studies in mechanical engineering at the end of 2010 I was offered a position in the purchasing department. This was not a position which is typically offered to a person with my qualification. But I soon realized that I was in just the right job. This is because it is not common knowledge that in fact a modern purchasing department has a much wider scope than just managing the commercial side.

The key word is innovation. Today, in many cases this is the result of cooperation between companies and suppliers. In this respect, the purchasing department has the best connections and with the appropriate qualifications is able to initiate new innovative measures or make existing innovative measures available for the own company. My technical qualification has helped me greatly with this task. And – most important of all – it's fun to share early involvement in the corresponding development projects.
But the story continues, in the meantime I have the global lead of the material group metal parts within the strategic purchasing of M+H. Combination of technical education and the experience in commercial areas rounds up the needs for this position. Today, strategic purchasing is not only commercial negotiation – it needs skills to act in various fields and support various functions and internal customers.
I have contact with colleagues from many different departments. This has usually to do with topics such as liquidity and therefore important economic factors for the company. Now that sounds a little dry. But it is possible to get involved in these serious topics and still have fun at work. At least here at MANN+HUMMEL.

In our company, people are in the forefront. In this process, fairness in the company, a constructive cooperation and respectful conduct are not something we just pay lip service to, but are actively practiced. This makes colleagues feel at home in the company, supports creativity and helps to develop new things. If that is successful, then we will stay successful together. And the figures will also add up.
Vice President Automotive Aftermarket AMEA
A car will not work without an air, fuel or oil filter – or at least not for long. Filters also prevent harmful substances from entering the atmosphere. I find these issues very interesting, and that is why I am at MANN+HUMMEL.

The way filters work has not changed to a significant extent in recent years. On the other hand, the requirements of modern high performance engines with a smaller installation space in the engine compartment and more stringent emission limits have risen significantly. At MANN+HUMMEL, we use innovation to meet these challenges.
To do this, we naturally need new ideas and the courage to try new approaches. In my time as Director Engineering for cabin filters and Vice President Advanced development I experienced how motivated employees and a working culture of innovation can make this possible. We offer our employees all the freedom necessary to be creative. The reward is products which we can use to repeatedly revolutionize the market. And employees who are rightfully proud of their work.
Further as Vice President Africa I could lead MANN+HUMMEL expansion to Africa, which was only possible thru our vision in Leadership in Filtration, and this by innovating the way to sell and deliver our products while understanding the needs for more speed and flexibility. 

Development engineer for intake systems
Studying while raising two small kids is more than a challenge. The most important thing you need is the necessary flexibility. The cooperative study program at MANN+HUMMEL demonstrated already 15 years ago how this can work.

Everything was done to enable me to combine my studies and later my profession with my family life. And it was not just the option to work part time or in home office which supported me. It was primarily the honest understanding of family necessities. I was able to make use of this in my own way: I managed technically challenging customer projects and successfully prepared the projects for series production. And I have raised two wonderful children who make me very proud.