Foreword by the Management Board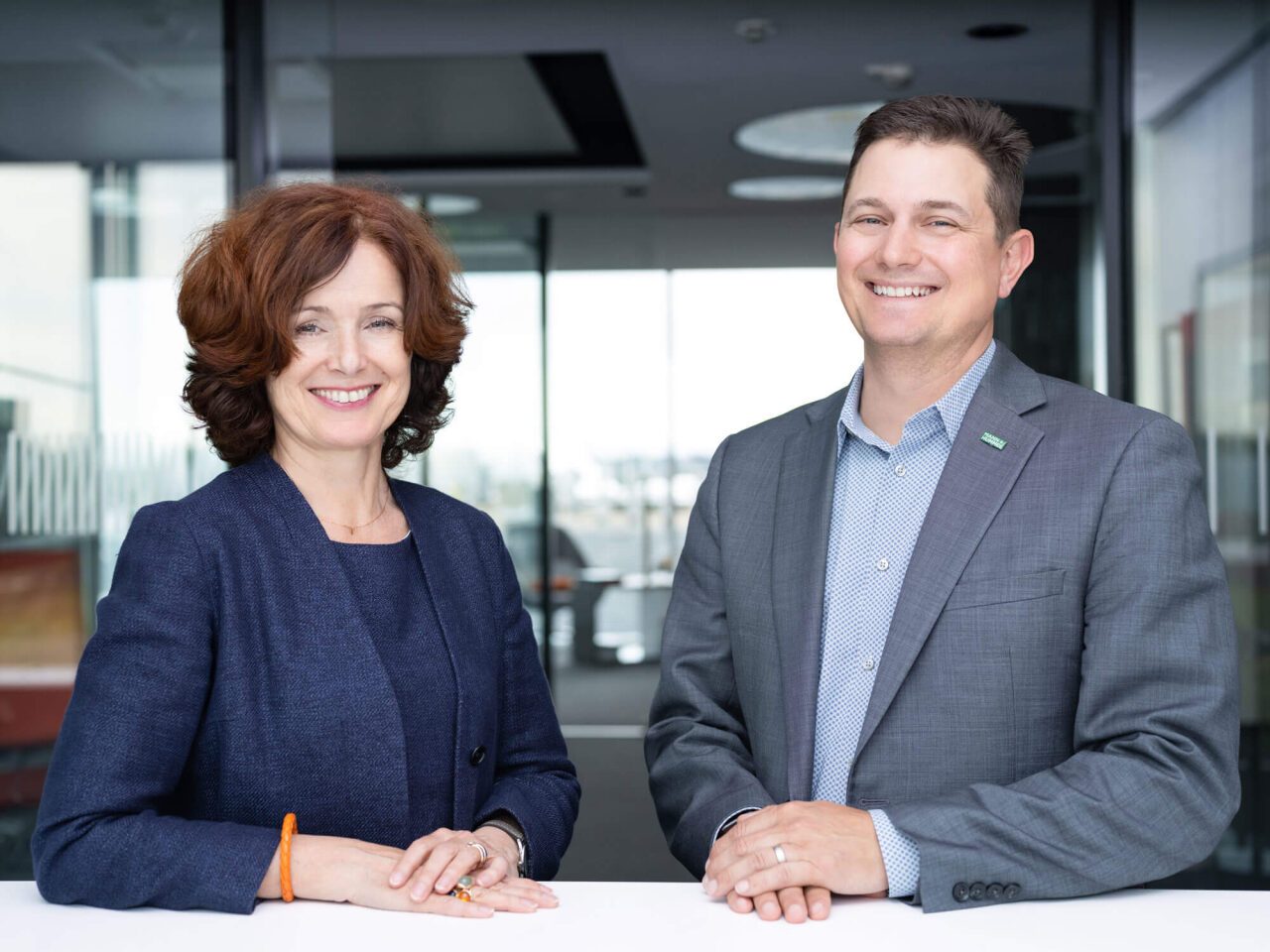 Emese Weissenbacher (EVP & CFO) & Kurk Wilks (CEO)
In 2021, only one thing seemed constant: Change.
With the ongoing impacts of COVID-19, global supply chain challenges, and inflationary pressures, MANN+HUMMEL has taken swift and straightforward action to protect employees, support our customers and ensure our financial stability. By introducing new routines and processes and through hard work, we have managed to achieve these fundamental and necessary goals.
The years 2020 and 2021 were marked by these necessities. But what makes us particularly proud is that the entire MANN+HUMMEL team went far beyond expectations. Each individual acted and went the extra mile, driven by the conviction: Filtration makes the future. Whether in the fight against the COVID pandemic, in shaping the future of mobility, or in the efforts for cleaner air and water around the globe: We at MANN+HUMMEL are convinced that filtration is a key technology for mastering the challenges facing humanity. There will always be a need for filtration, and this need is constantly growing!
As one of the largest filtration companies in the world, we have a unique opportunity and challenge to expand our position in global markets further. For the past decade, we have worked tenaciously to diversify our business and portfolio into further growth areas in addition to our traditional and core businesses. As a reliable partner and supplier of filtration solutions for the automotive and heavy-duty industries for more than 80 years, we have developed two additional business areas to shape and grow: Air Filtration and Water & Fluid Solutions. Expanding into these growing market areas does not mean losing our focus. On the contrary, diversifying our solutions portfolio, extending our activities to adjacent markets, and identifying and developing new ones will bring us closer to our vision of "Leadership in Filtration. It will help us continue building a sustainable business in times of change while focusing on what we do best: FILTRATION.

Along this journey, we acquired a stake in Pamlico Air in 2021, converted a majority stake in Seccua into a 100% acquisition, and strengthened our molecular filtration business by integrating helsa functional coating's solutions and processes into the MANN+HUMMEL Group, which we acquired at the end of 2020.
These activities are beneficial in three ways:
They help us grow our business,
They help us develop and transform approaches to contributing to a cleaner and more sustainable world,
They allow us to remain a trusted and attractive employer. 
 
Our Dual Transformation

As the mobility sector shifts toward new and alternative propulsion solutions, we understand our responsibility to drive innovation and shape the future of mobility together with our customers. No matter which type of drive will prevail in the near future: We are the right partner to support our customers. With outstanding results as our benchmark, we strive for leadership in what we do. And so, we will also master the ongoing transformation with excellence.
Entering new business areas with our Life Sciences & Environment business perfectly complemented our traditional business, considering the added value we can create. It was the beginning of our second transformation, which is still ongoing.
For example, "fine dust pollution": We tackle this challenge holistically – with cabin air filters and smart systems to keep passengers safe inside their vehicle, with brake dust particle filters and integrated front end or underfloor filters to collect fine dust while driving or during charging periods, with our Filter Cubes, our outside air purifiers, installed along roads to protect residents and pedestrians and with our highly efficient filtrations solutions for safer indoor air in residential or commercial buildings and on shop floors. By the way: Reducing fine dust pollution also means less groundwater pollution. However, also for water pollution, we have the right technologies in our portfolio to use this scarce and valuable resource more sustainably.
Rest assured: We take our responsibility seriously. For us, sustainability is not an empty phrase with which we make MANN+HUMMEL appear "greener". We offer technologies whose natural component is sustainability by developing and providing state-of-the-art filtration and separation solutions. As a company, we act responsibly and contribute to sustainability. Moreover, we enable our customers to be more sustainable with our filtration solutions.
Our values and purpose drive us every day.
We will continue on this path to achieve our vision of Leadership in Filtration - because we are convinced: Filtration makes the difference towards a cleaner future.
Ludwigsburg, May 2022
MANN+HUMMEL International GmbH & Co. KG
The Management Board
Kurk Wilks, CEO
Emese Weissenbacher, EVP & CFO
4.3 billion €
Total assets
113 million €
Investments in R&D
80+ locations
on 6 continents
Report of the Supervisory Board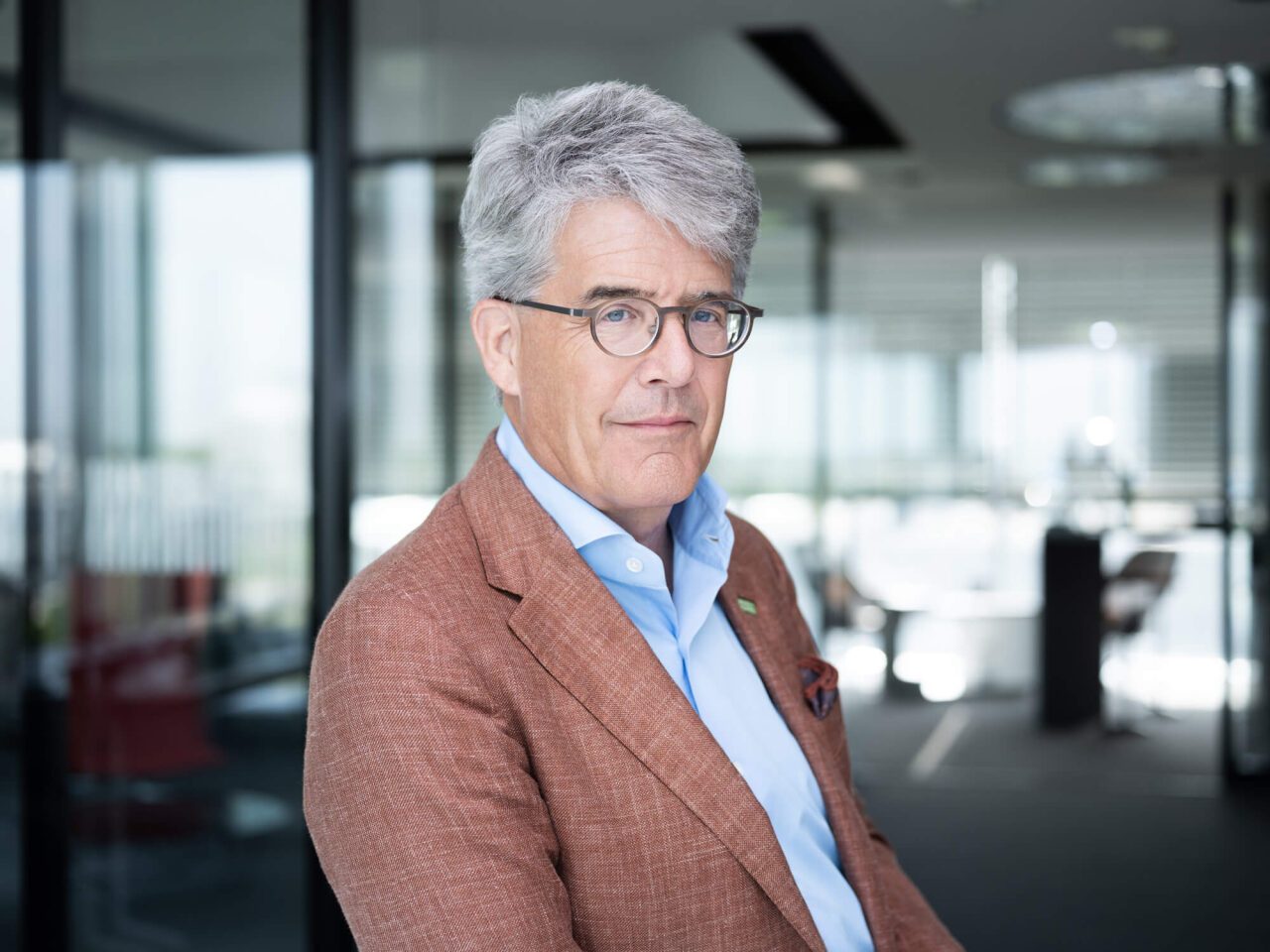 Thomas Fischer (Chairman of the Supervisory Board)
Do you know? 3.5 million German companies form a unique community that is unparalleled globally. We at MANN+HUMMEL are proud to be part of this community: The German "Mittelstand". It is medium-sized companies like MANN+HUMMEL – based in Germany, at home in the world's markets – that drove the "Made in Germany" label to become renowned worldwide.
We filter with passion and commitment as we are convinced that our biggest challenge – preserving our planet and its precious resources for a cleaner tomorrow and future generations – can only be solved through a joint effort. This challenge is not "Mine" or "Yours" but "Ours". The world we live in, the air we breathe, the water we drink, and the ground we walk upon has always been common ground.