MANN+HUMMEL Annual Report 2022
Foreword by the Management Board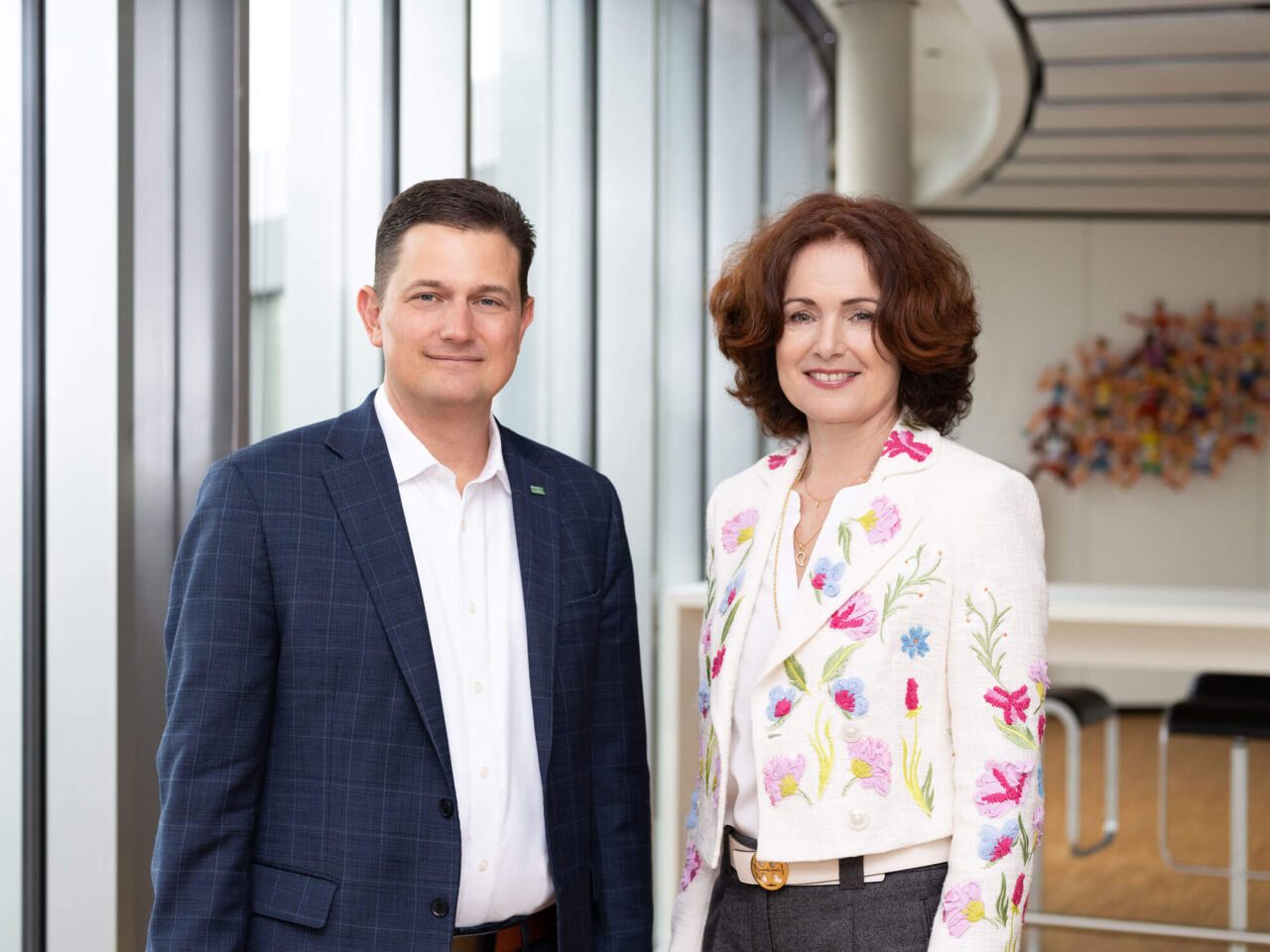 Kurk Wilks (CEO) & Emese Weissenbacher (EVP & CFO)
Have you ever noticed that there is a lot of talk about "new" everywhere these days? New opportunities. New challenges. New realities. New world order.
It is not all that new. We seem to have forgotten that constant changes have always been part of our lives. When we close our eyes, there is no such thing as standing still. Society is constantly changing. Financial frameworks are constantly changing. Geopolitical balances of power are constantly changing. The rise of inflationary pressures has increased globally to levels not seen in decades. The world as we know it is constantly changing.
We have anticipated and adapted to the changes around us through the talent, dedication, and drive of our global employees led by our diverse international leadership team. With conviction, we move through our company's transformative journey. The ambitious targets we have set for ourselves are our path to a sustainable future. We constantly challenge the status quo and execute our strategy to transform our organization.
Transformation is not a buzzword for us. It is and always has been a driving force throughout our history. With 80+ years of experience in separating the useful from the harmful, we bring agility to each step along the way.
Looking back at 2022, there are numerous examples of outstanding initiatives and accomplishments throughout the whole organization that underline this. The commitment of our more than 22,000 global employees working to achieve our customers' satisfaction through challenging external conditions has been and remains our top priority. It is with our customers' success that we will succeed.
To speed up with conviction towards achieving our vision of leadership in filtration, in 2022 we sold our highperformance plastic parts business. With this important step, we will be able to fully focus on our core competencies filtration and separation, and to solidify our transformation strategy. We thank those employees who have relocated with this business and wish them much success.
At the same time, we are systematically driving forward the digitalization of our company, our processes, our products, and solutions. After Singapore, Shanghai (China) and Raleigh, NC (USA), we have opened our fourth Digital Hub in Heilbronn (Germany). Digitalization is a key driver for our transformation strategy. We will continue our efforts in this area and actively shape the future— the future of filtration and the future of MANN+HUMMEL.
Another important cornerstone when following our goals and visions: solid and robust financing even in challenging times. Receiving prestigious awards in 2022 impressively demonstrates that we are on the right track in this area—and that it is a sustainable one.
We have fully embraced our drive for a sustainable future. Through our innovations, we will continue to enable our customers to be more sustainable. At the same time, we take responsibility for our business, our employees, our value chain, and our planet. We intend to promote company actions in harmony with our business interests as well as regulations. Our corporate social responsibility strategy follows a holistic approach to continuously improve in the areas of ecology, economy, social issues, and technology.
True sustainability also means constant improvement to achieve sustainable growth. In 2022, we secured significant new acquisitions in our Original Equipment business unit. We experienced growth in our Aftermarket business unit, both in our mature markets as well as in the South and Central American and the AMEA regions. In our Air Filtration and Water & Membranes Solutions business units (until December 31, 2022: Water & Fluid Solutions), we also made strong gains. In Air Filtration in the USA, we have invested and expanded our manufacturing and distribution footprint to serve our customers in close proximity to their needs. In Water & Membrane Solutions, we are investing in vertical integration of our products and solutions, thus advancing innovation and cost competitiveness to our customers' needs.
Our most important asset: our employees
As you read this, you may ask: How was all this possible in challenging times? The answer is simple: thanks to our dedicated global team!
We have seen amazing creativity and outstanding performance throughout the whole organization. Be it our teams in Ukraine and Russia, performing under the most adverse conditions one can think of. Be it our team in China, showing unbelievable dedication when confronted with the strictest lockdown regulations possible. Be it our highly motivated teams around the globe, who have pushed the boundaries every single day to bring this company forward!
To recognize and honor our most important asset—our employees—we have opted for a somewhat different annual report 2022. You won't just get an overview of our key figures. You'll also get a deep insight into our various projects, initiatives, and achievements. Not printed in black and white, but cinematically told by colleagues who—together with their respective teams—made a valuable contribution to MANN+HUMMEL's success in 2022.
We highly recommend you take advantage of the opportunity to watch and learn more about MANN+HUMMEL.
4.3 billion €
Total assets
114 million €
Investments in R&D
80+ locations
on 6 continents
Report of the Supervisory Board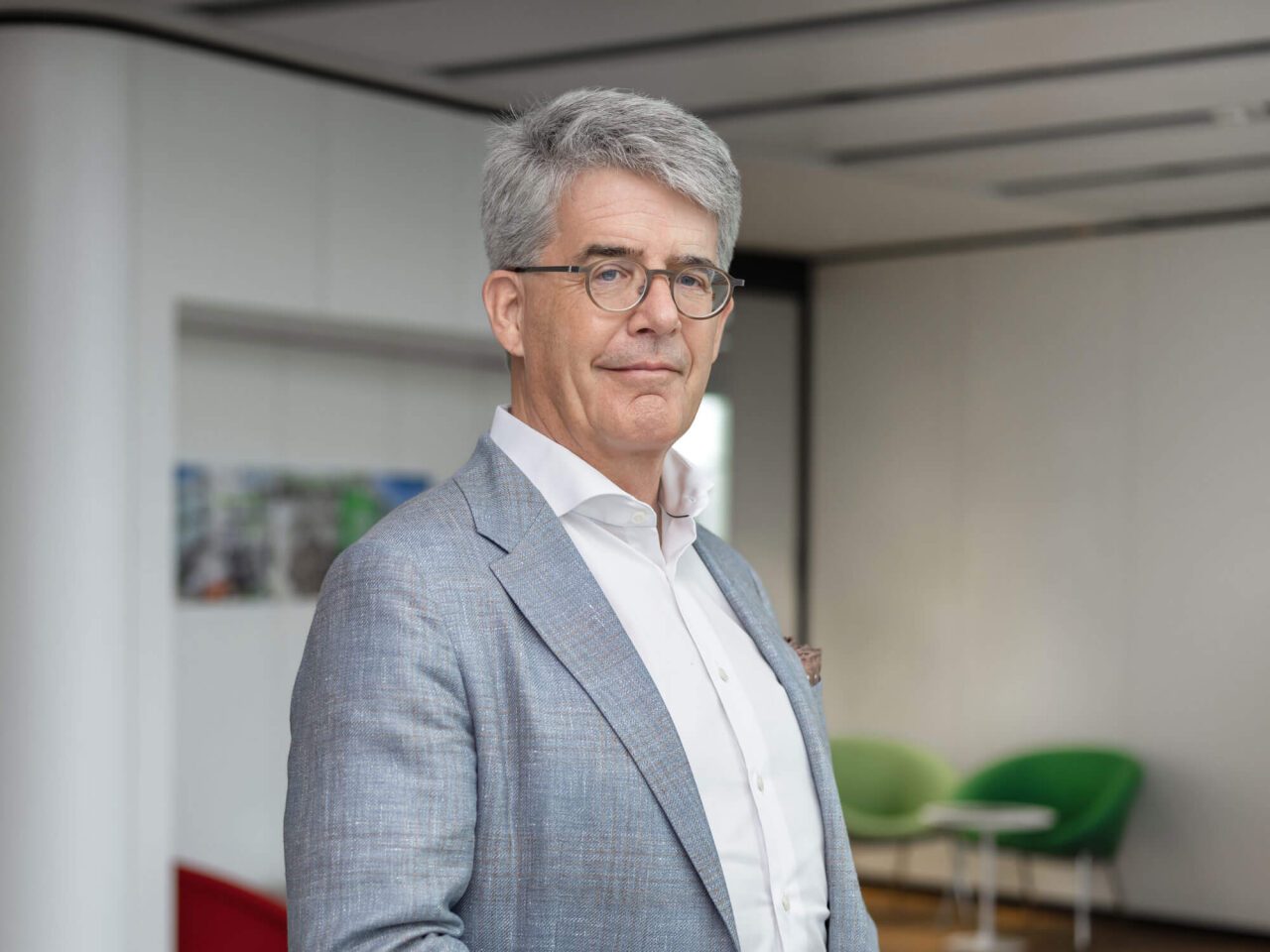 Thomas Fischer (Chairman)
Globalization is dead. Long live globalization!
If ever there was a need to show the advantages and disadvantages of globalization in one picture, 2022 can be used as a prime example. The dependence and fragility of global supply chains. Heterogeneous developments in global energy prices. Reducing bureaucracy on the one hand and increasing bureaucracy on the other hand. The return to bloc formation and geopolitical rifts long thought to have been overcome.
After reading the above lines, one might argue: globalization has failed because it has stalled. I argue: imagine where we would stand today in a world without globalization! 
Our employees make the difference