Digital Transformation at MANN+HUMMEL
The world we live in is constantly changing. It is not surprising that this change also affects us at MANN+HUMMEL - in the solutions we deliver, but also in the way we create them and the way we interact with each other. 
While our entire Management Board Committee and our Senior Leadership Team support the digital transformation of our company as a whole and specifically promote digital developments in their respective areas, we have also established the role of the Chief Digital Officer, which is held by Charles Vaillant. As a dedicated driver of digital transformation, he works closely with our IT department and our Chief Information Officer, Alexander Stamm, as well as the various stakeholders from the business units and functional areas.
Explore some of our digital transformation initiatives
Digital Customer Touchpoints
Julia Remmele (Head of Corporate Digital Solutions) and Gudmund Semb (CMO)
In everything we do, we start with our customers. Understanding their needs and expectations, predicting market developments and making data-based decisions driven from an outside-in perspective is a crucial part of our digital transformation process. Our goal is to provide our customers with leading digital experiences, to be accessible and to continuously optimize and expand our digital service offerings. For this purpose, one of our main digital transformation initiatives is focused on restructuring our digital landscape including databases, systems, and front ends, with a strong orientation towards the customer interface. 
Innovations and Digital Ventures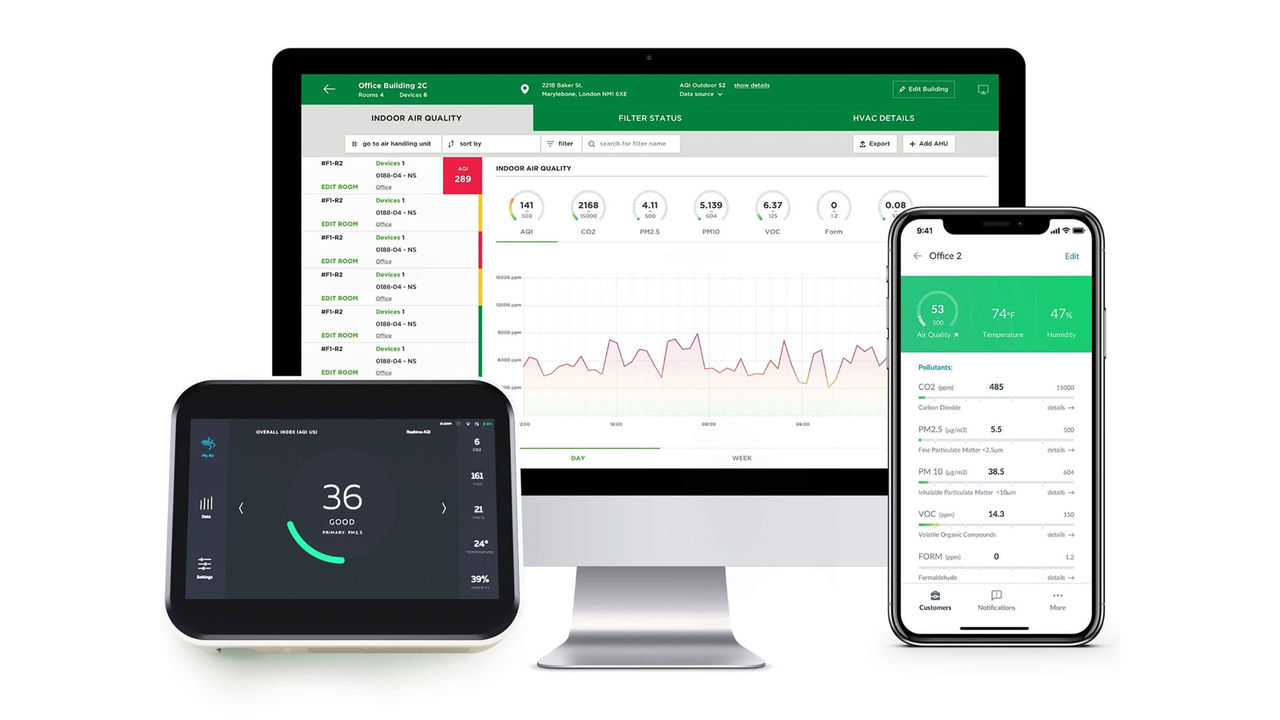 Ellie Aminasr (Director Digital Ventures) & Charles Vaillant (CTO & CDO)
Developing product innovations to continuously deliver more value to our customers has been a key focus for us since our company was founded. With the increasing level of digitalization in the industries in which we operate, we are shifting from supplying products to providing integrated services. Filtration remains at the heart of what we do, but as our environment becomes more complex, we are enriching our products with helpful digital offerings and interfaces. To stay at the forefront of technological developments, we work closely with various companies inside and outside our industry and invest in digital start-ups.

Dr. Mark Müser (Group Vice President Global Operations LS&E and MANN+HUMMEL Production System)
When we talk about our products, it's just a small step toward our next focus area. Of course, digitization does not stop at our own front door. For many years now, within our very own production facilities, warehouses, material planning & logistics, the focus has been on standardizing and optimizing processes in regards to lean and digitization. This includes a transparent forecasting and planning process and the establishment of an agile organization driven by data from customer interfaces. 
Emese Weissenbacher (Executive Vice President & CFO)
Success in all the above areas is only possible if you have the right people on board with the right skills and the right mindset. Diversity, inclusion, agility, collaboration - enabled by state-of-the-art tools and lean internal processes - are some of the key elements of our corporate culture. Talent acquisition and development, as well as transparent change management and training of our workforce on new processes and systems, are the foundation of our business - and thus the foundation for delivering leading filtration expertise for a cleaner world.