smartFE from MANN+HUMMEL: AI-optimized smart filtration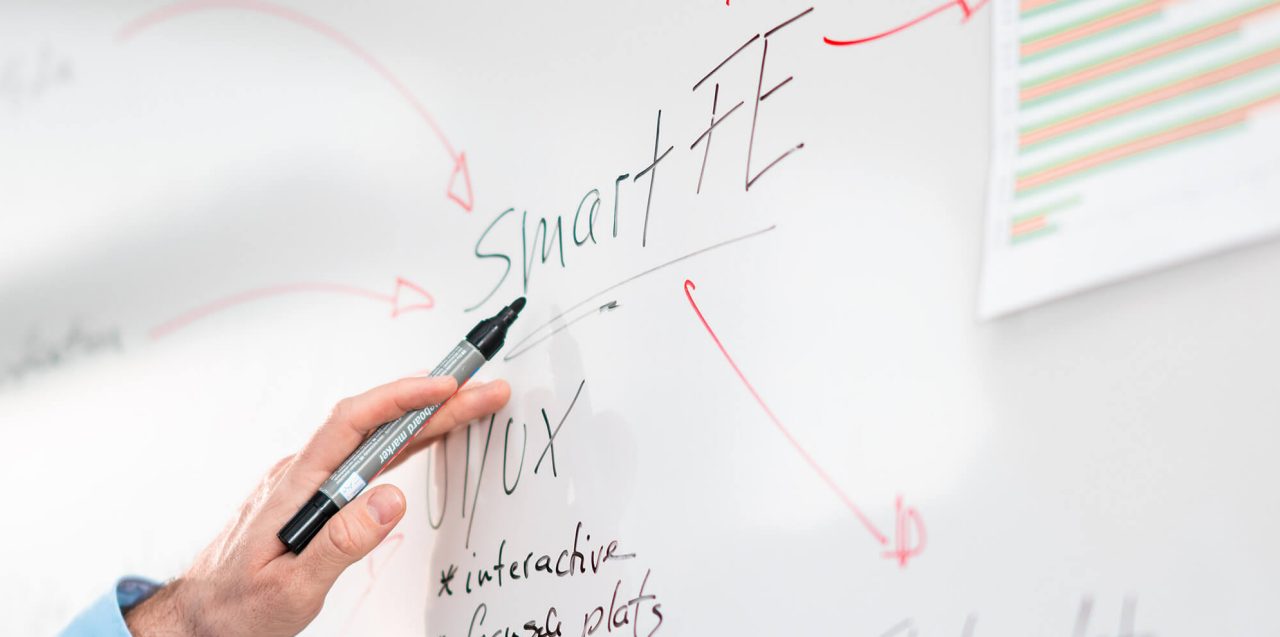 It all started with an idea: What if we used Big Data in a smart way? What if we bundled our know-how from more than 80 years of filtration and turned it into a software that makes data analysis and decision-making not only easier, but also faster?
We wanted to develop an application that automatically reveals new ideas within seconds. With smartFE, our vision became a reality. smartFE is our internal software for AI-based development of filter elements. It combines the quantity of Big Data with the quality of Smart Data. 
MANN+HUMMEL as a pioneer: Filtration meets machine learning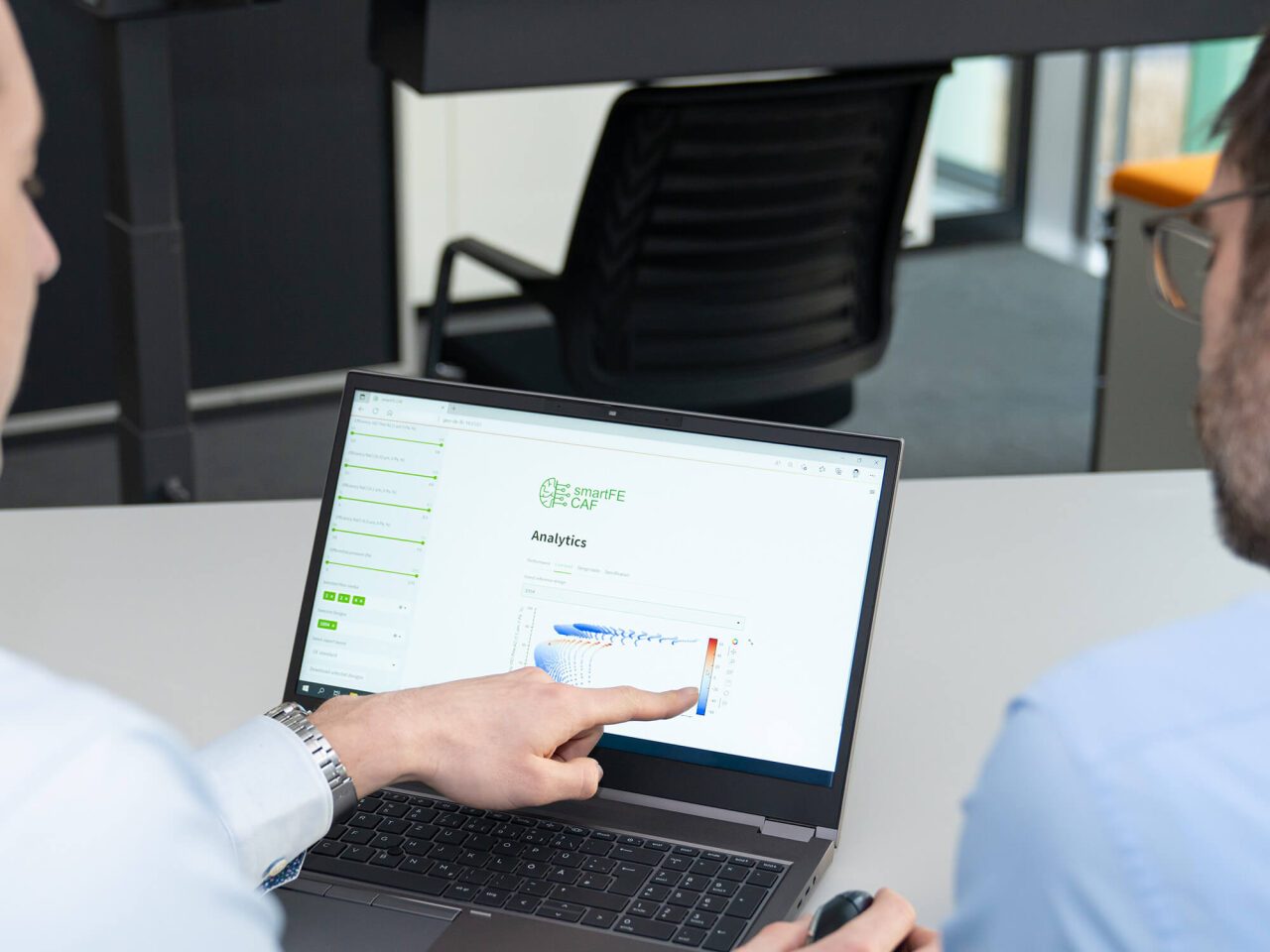 One of our missions at MANN+HUMMEL is to democratize Big Data across all regions, industries and sectors. With smartFE, we can evaluate huge amounts of data quickly, accurately and in a results-oriented way - enabling us to break new ground in filtration with artificial intelligence.
Man and Machine Power for a new era in filtration
We are convinced that AI is becoming the key technology for innovative filtration solutions. But we also know that it's people who make filter manufacturer MANN+HUMMEL a global leader in innovation - not machines. Our engineers, sales and marketing experts at 80 locations worldwide are and will remain our greatest asset. smartFE is designed to pool the knowledge and experience of our employees and support them.
More power for our customers and partners

smartFE gives us and our customers another valuable competitive advantage. That's because with smartFE, we are even better than before. Intelligent algorithms transform numbers into measurable and usable insights, delivering high-quality data within seconds - based on input from our experts, analyzed by our experts. This enables us to continuously optimize our processes and develop pioneering filters with even higher performance and efficiency. 
smartFE: Rethinking filter development
Without a comprehensive way to fully capture, classify and centralize large amounts of statistics and data, these numbers are wasted. We need to recognize their quality and usefulness – and put them to work.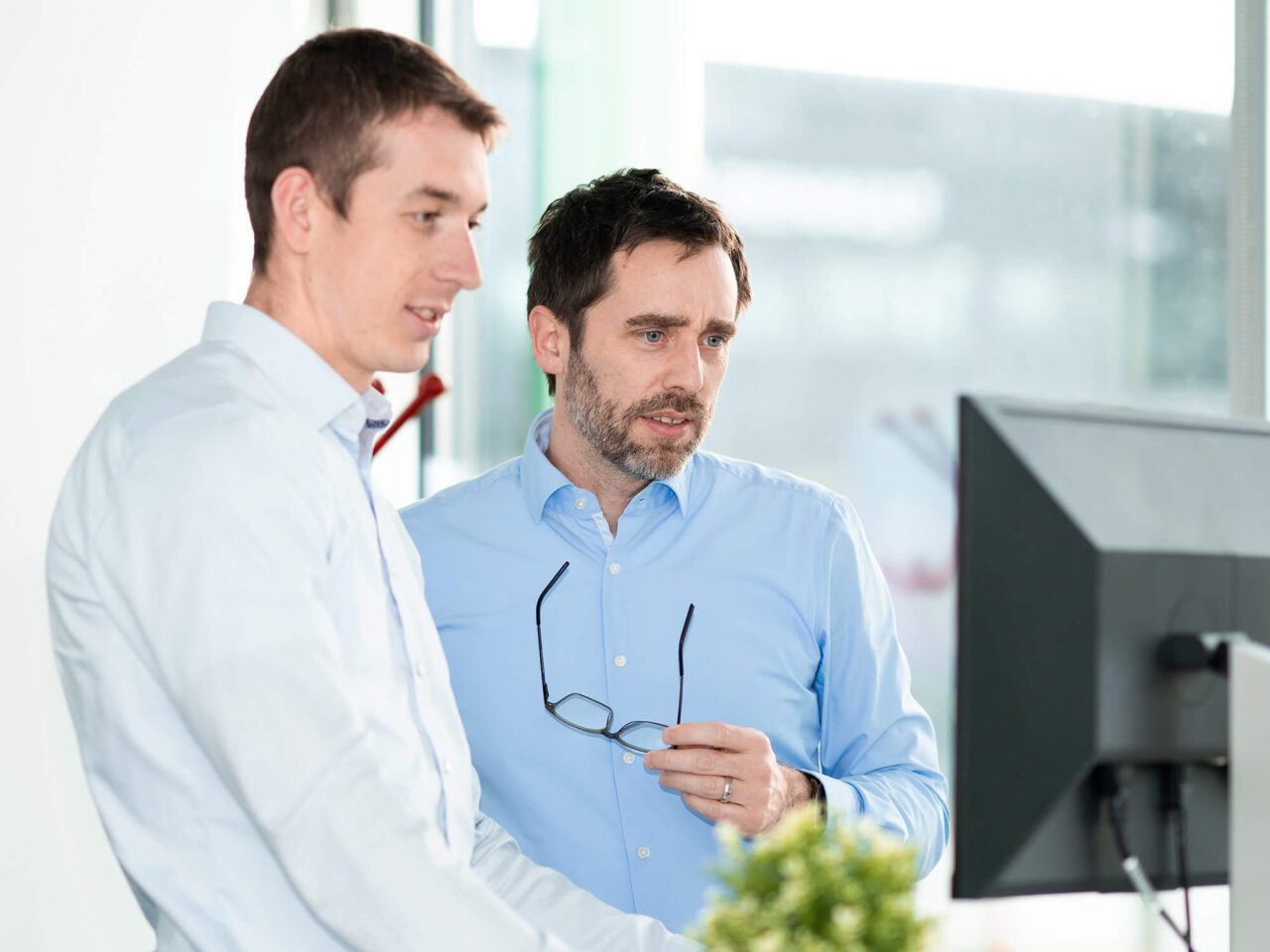 Before smartFE

Better measurement technology and constantly evolving new challenges - such as the COVID-19 pandemic, increasing global air pollution or drinking water shortages - have generated more and more data. As a result, our employees have had to invest significant time and energy into translating all relevant data into innovative, efficient and effective filters for our customers.
The idea
We wanted to be able to utilize Big Data as quickly and easily as possible to gain valuable insights that lead to optimized business decisions, enable more efficient processes and make operations and production more agile. For satisfied partners and customers who, with MANN+HUMMEL, can rely on the best products in terms of efficiency and performance, with an optimal use of materials. So the question was: How do we get there?
With smartFE

Thanks to AI we can support our teams by using Big Data quickly, concisely and in an understandable way. All relevant information is now collected in advance, structured via data pipelines and processed by smartFE. Further test results, field test data and simulation data complement each other to enable optimal machine learning. The result: The machines do the automation work, enabling our engineers to use their time with maximum efficiency.
The benefits of smartFE at a glance: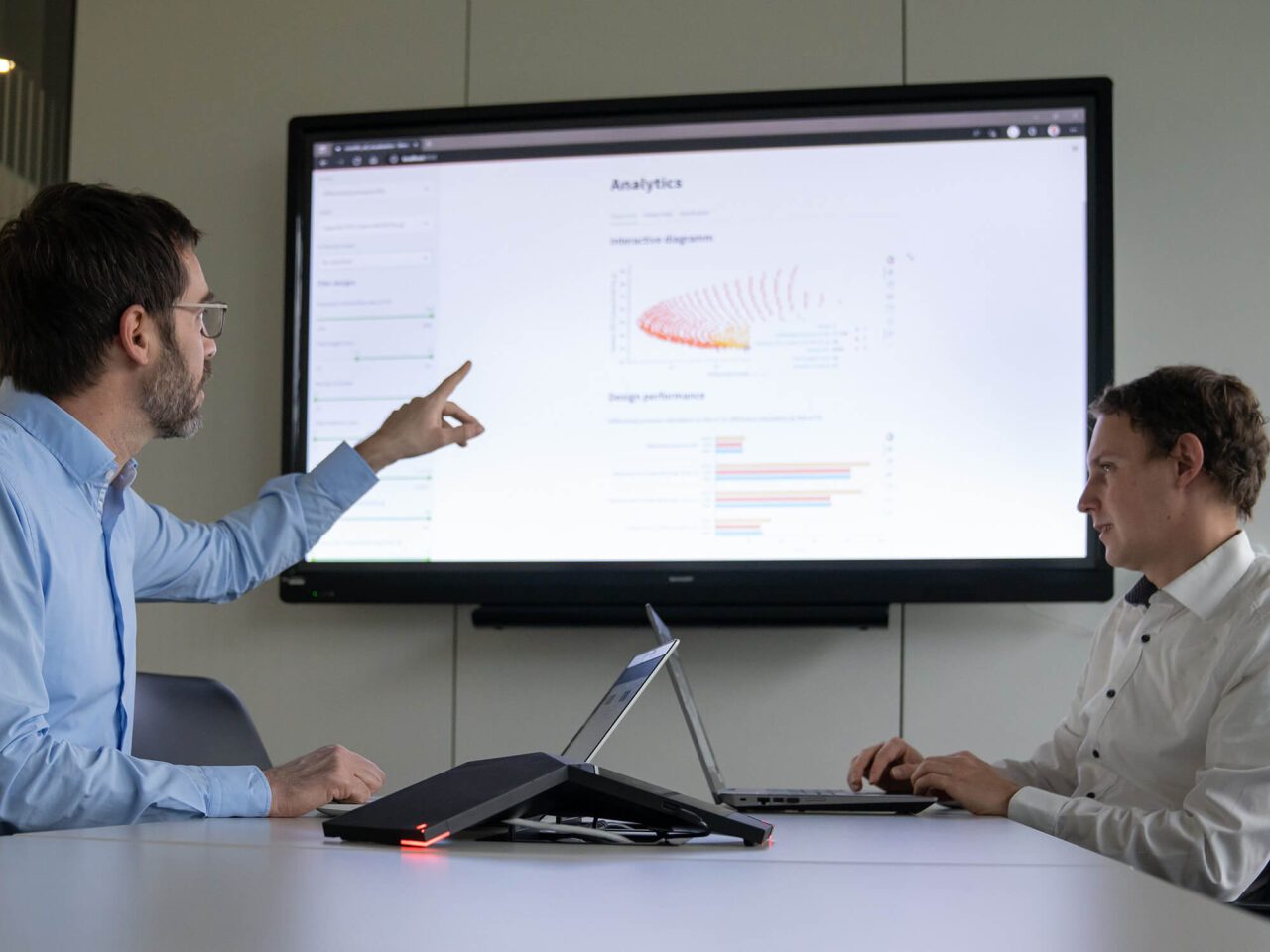 User-friendly design for an intuitive, engaging and visually memorable approach to data, results and challenges for all employees worldwide.
Centrally collected curated data accessible from anywhere within the MANN+HUMMEL network. 
Focus on meaningful data through intelligent, AI-based data analytics.
Automated and predictive data analysis for filter performance and real-time decision making through "what if" filter simulations.
Scalable creativity by generating a wide range of designs for scenario-based and tailored decisions. 
Better products with stronger performance at a lower pressure drop.
Smart filtration with optimized energy efficiency

 for our partners and customers.



Machine learning combined with expert knowledge and both experimental and simulation data for new application areas and groundbreaking filter quality, efficiency and performance. 
smartFE enables us to respond quickly and effectively to potential crisis impacts on supply chains, production processes and more. 
smartFE is one of our investments in a cleaner future
Discover three real-world scenarios that show just how we are already using smartFE, and what we can imagine for the future. smartFE has already shown how we can and will use machine learning, centralized databases and the know-how of our experts to find unique filtration solutions for our customers and partners. Whether automotive, e-mobility or industry. Whatever the future brings, we are ready.
With smartFE, we are closer to the customer than ever before.
A new customer presented us with a huge challenge: They wanted us to develop a completely new filter application, with only rough dimensions and performance requirements. The development process was highly dynamic and iterative. Close cooperation and regular consultations with the customer were essential.
The main focus is the development engineer. smartFE supports him in finding the design for the customer order. The engineer enters the dimensions of the design space into smartFE. The AI then provides him with an initial set of thousands of potential filter element designs - generated from the complete MANN+HUMMEL filter media portfolio and perfectly adapted to the available customer specifications. The engineer can now quickly break down the potential designs, translate them into solutions thanks to his expertise, and make an initial design decision. Meanwhile, smartFE automatically prepares all the relevant data, and precisely and clearly visualizes filter performance indicators like filtration efficiency and lifetime estimates. Export functions provide curated data for future use by design experts or in communications with the customer, for example. Where design changes are required, smartFE enables the engineer to quickly revise the design scope and provide the customer with a reliable alternative.
With smartFE, we will be able to respond more quickly to all kinds of challenges in the future. This example shows how.

A force majeure hits the supply chain. To manage the situation, a rapid and appropriate response is required from all business areas involved.
Once the affected filter elements are identified, smartFE can help determine alternative element designs that perform equally well, or even point to existing products that could serve as replacements from an engineering perspective. Customized visualizations help us assess alternative products within the supply chain in relation to the agreed customer specification. In situations like this, the immediate development of such technical knowledge, among other things, is an essential piece of the puzzle to effectively cover unforeseen crisis situations. To this end, smartFE aims to maximize the use of existing data pipelines that are currently being built throughout the company.
smartFE is not just able to help minimize delivery failures and other unforeseen situations in the future. Rapid "what if" scenario screening and AI-based analytics result in higher prognosis accuracy and faster solutions that fit - even for solutions that would previously have taken significant time and money.

The customer decides to enhance an existing application but requests an additional cost-optimized alternative element design that meets a reduced performance specification. The element design space and performance are known, but may change, for example, due to downsizing of the motor.
Thanks to the potential element designs smartFE generates, we can quickly identify the existing application with well-known OEMs and for alternative reduced power specifications. The engineer can interactively dive into the potential element design and identify an alternative that meets the reduced performance specification. smartFE data visualizations support the essential evaluation process to help communicate the tradeoff between performance and cost to the customer.
The digital transformation at MANN+HUMMEL
We are seizing the opportunities that digitalization offers us. Because digital processes can help us make our products and our services even better. Thanks to machine learning, we can integrate Digital Twins into our strategies and decision-making.
These data models of current and upcoming filtration ideas are optimized and designed via filtration simulations, algorithms for filter development and Big Data to develop the most sophisticated products possible. This combination of AI-based machine learning from smartFE and Digital Twins will allow us to develop sustainable and economical filters for all industries and application areas, even in times of growing data volumes and greater challenges - without the use of costly physical prototypes.
We are convinced that ideas like Digital Twins and smartFE form the foundations for a livable planet and a cleaner future - especially if we link them together. Because that's how we create data pipelines that bundle the expertise of our employees and allow us to respond quickly and efficiently to any global challenge.