Digital Product Development
How the Performance Office supports complex projects
Interview with Luisa-Sofia Baumann (Senior Manager Performance Office) and Dennis Pfisterer (Director Project Office)
Digitalization is one of the three strategic drivers for transformation at MANN+HUMMEL, along with sustainability and the changing mobility landscape. To compete in the market, companies involved in research and development and manufacturing must remain agile. That's why product development is also undergoing a strong transformation process. Customers not only expect to receive a new, innovative product at shorter intervals, but also demand the necessary flexibility from R&D teams to respond to changing requirements. Increasingly, customers are involved in the development process and become part of a product partnership in which there is no concrete idea of the mature end product at the outset.
MANN+HUMMEL has taken up this challenge and is digitalizing an integrated product development process accordingly. Luisa-Sofia Baumann, Senior Manager Performance Office, and Dennis Pfisterer, Director Project Office, explain how the Performance Office supports this task.
Dennis, which digital transformation project are you supporting at MANN+HUMMEL?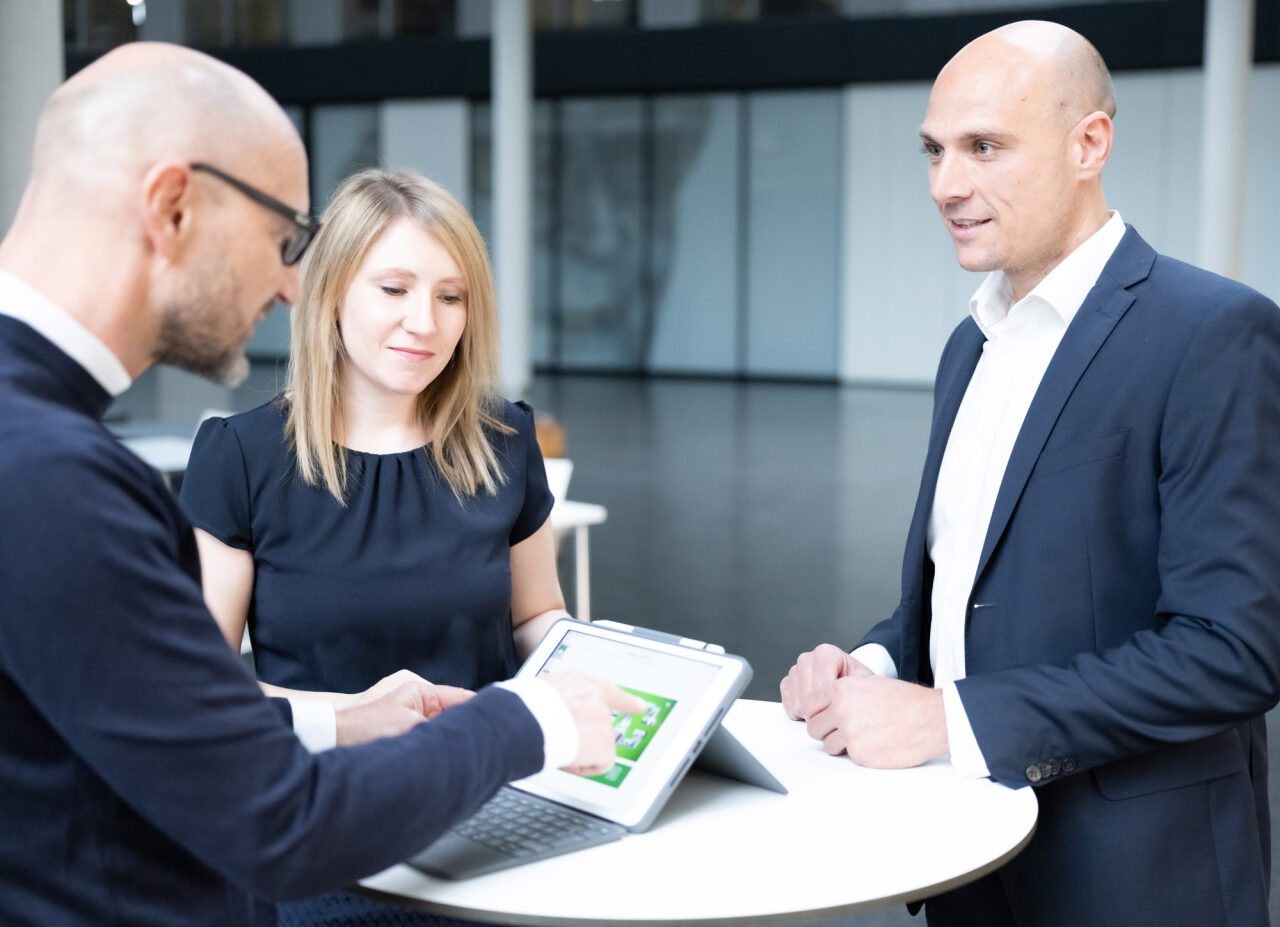 Luisa-Sofia Baumann and Dennis Pfister in the interview
Dennis: As a project manager, together with Christian Haufe, Manager Business Analytics, I'm responsible for further digitalizing our product development process at MANN+HUMMEL in order to sustainably increase efficiency. We want to continuously improve how we meet the needs of our customers and, for example, shorten product development times and process inquiries more quickly - while, of course, maintaining the same high standard of quality. The main goal is to establish a digital thread across the data along the value chain. In this context, consistency and networking of data across systems is of particular importance in order to further automate administrative processes.
Another important aspect is also the empowerment of employees to work with the digitalized processes in a correspondingly data-driven manner and to make efficient use of the flexibility and transparency. Data-driven processes will enable us to become faster and, of course, then also further expand our competitive advantage.
Luisa: Dennis' project - internally we call it "Design to Cost" or "D2C" - is an absolute highlight project for me personally at MANN+HUMMEL right now. I've been actively involved in project management for years, so I know the challenges that Dennis and his team face.

To add on what Dennis said earlier: Not only do we at MANN+HUMMEL benefit from this digitalization step, but so do our customers. In the future, we will be able to respond much faster to customer requests and short-term adjustments. At the same time, we can offer our customers greater flexibility in joint product development and a digital value chain.  
How does the collaboration with the Performance Office come about?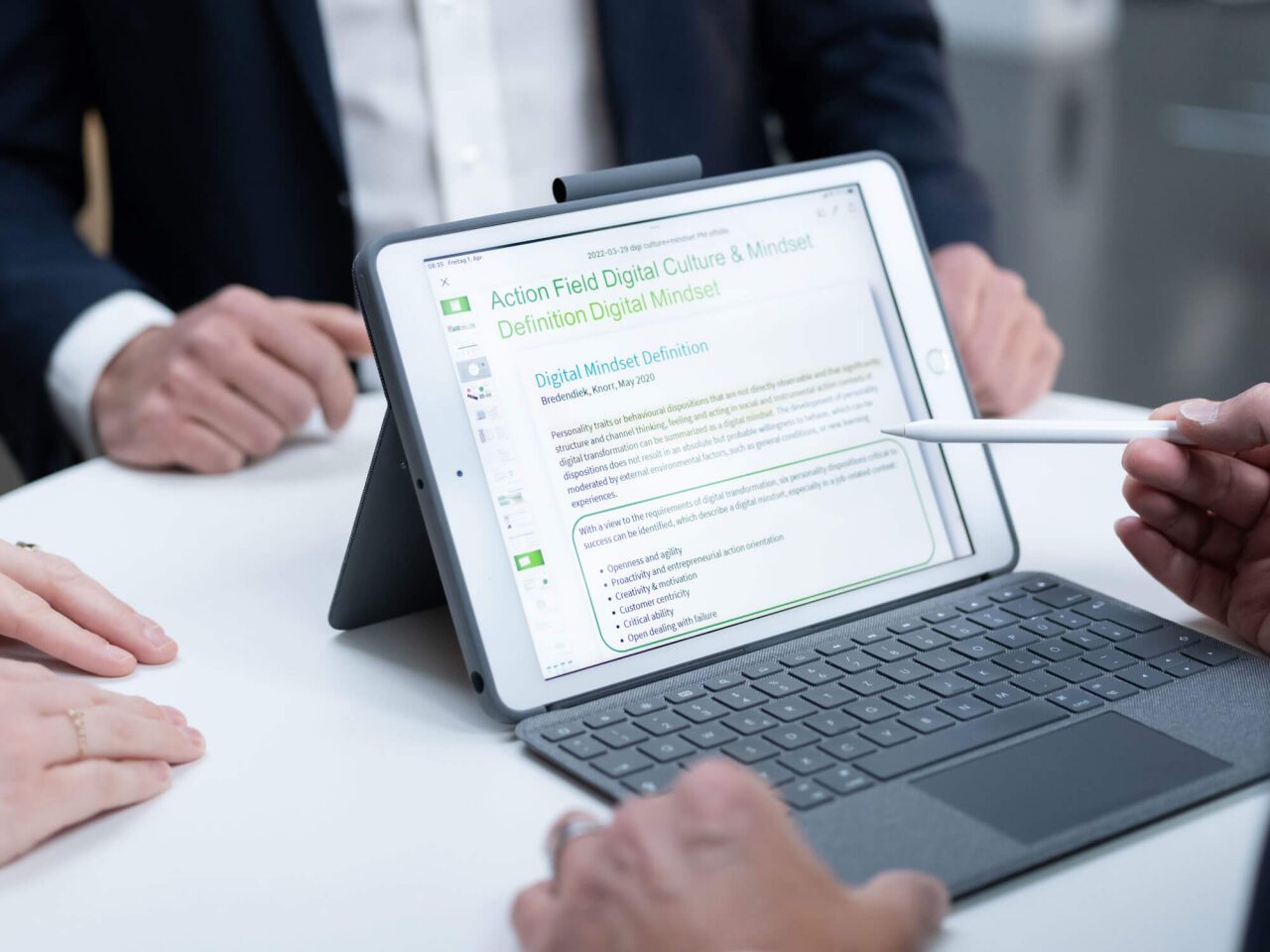 Digitalization as one of the three strategic drivers
Luisa: The MANN+HUMMEL Performance Office coordinates the necessary measures to bridge the gap between strategy and implementation and ensures the successful execution of the most important strategic projects.

The D2C project is currently one of the most complex digitalization projects, which is why it is supported by the Performance Office. While responsibility and operational project management always lie with the respective teams, we in the Performance Office support the execution and create an open exchange towards the management. It's important for us that the Performance Office is not just seen as a controlling body. Of course, we are persistent when it comes to achieving the goals. But we also want to coach, structure content, understand project interdependencies and - if necessary - bring problems or misunderstandings to the surface before they become obstacles. These are also precisely my tasks as Cluster Lead for projects in the area of digitalization.
I also lead the cluster that focuses exclusively on agile collaboration. When working with Dennis and his team, I'm in a dual role, so to speak: I have a good eye on implementation and goals, but I also provide support as a coach in the area of project management.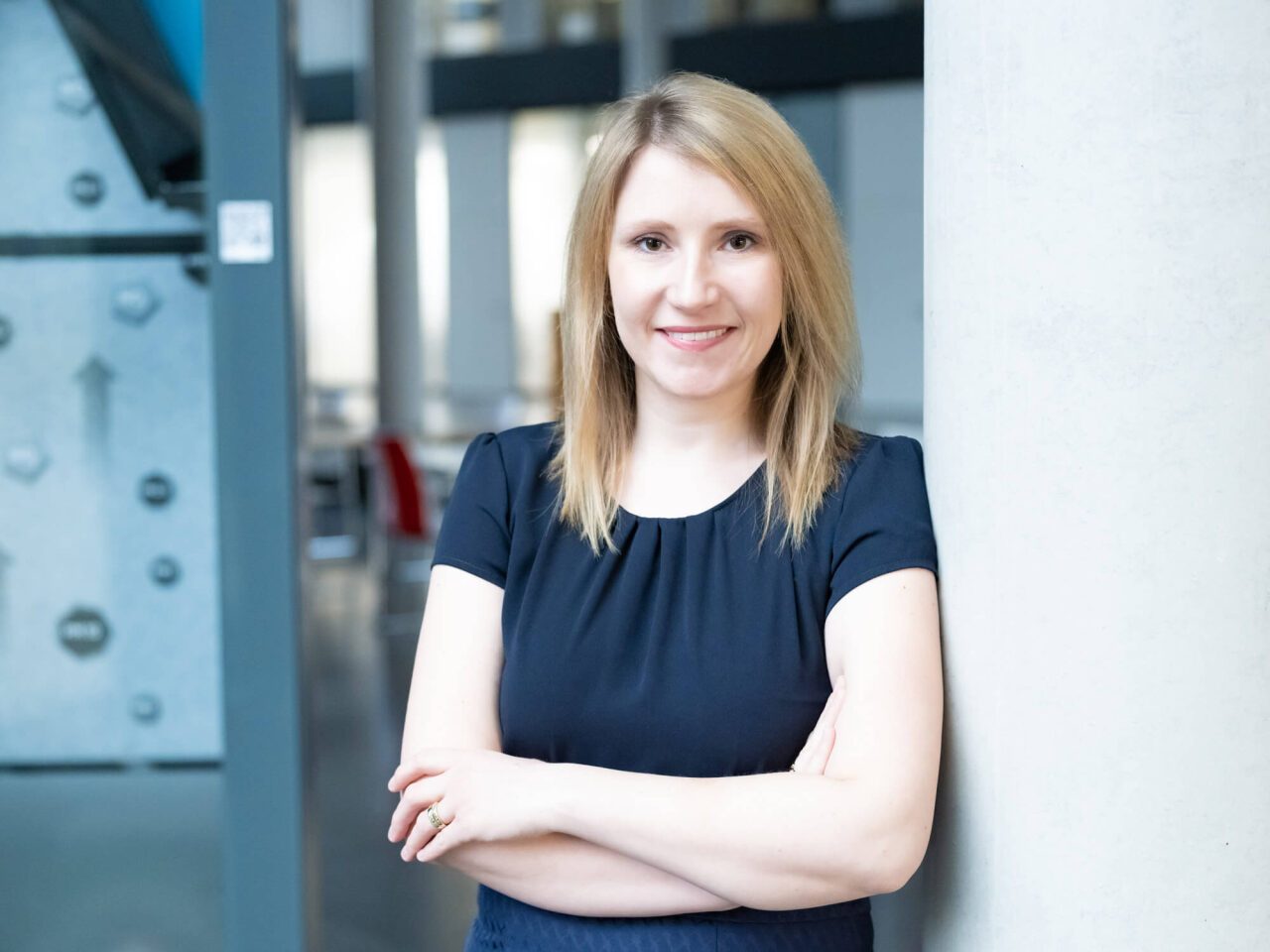 Luisa-Sofia Baumann (Senior Managerin Performance Office)
Professional Career
Luisa-Sofia Baumann is Senior Manager within the Performance Office and as Cluster Lead responsible for the Cluster "Drive Digitalization" and "Agile Work Management & Collaboration". In addition, she leads the Global PMO at MANN+HUMMEL. 
Before joining the Performance Office, Luisa was responsible for Project Management Cabin Air Filter at MANN+HUMMEL. She started her career in 2016 at Schaeffler Automotive, where she gained extensive experience in project management and in setting up a PMO in the area of E-Mobility Operations.
Luisa has a Master's degree in Mechanical Engineering and is a trained Six Sigma Black Belt. 
Dennis, how does the Performance Office help you specifically with project implementation?
Dennis: On the one hand, it involves regular project reviews, preparation and support in the steering committee. On the other hand, I have a sparring partner in Luisa. I exchange ideas with her on various topics and discuss scenarios or project management approaches. The Performance Office wants to pull the maximum potential of a project into practice. You can see that, and we project managers benefit from it.
Luisa: That is exactly the concept of the Performance Office. We want to create a high speed in decision-making processes in order to lead the projects to the home stretch in the best possible way.
You've just mentioned it: there are different approaches to project management. What distinguishes the project management of a digital transformation project like D2C from a 'classic' project?

Dennis: Quite clearly: empowerment! Particularly in digitalization projects, teams need to find the framework conditions in which they can make quick and targeted decisions. Simply applying agile methods and proceeding according to the textbook is no longer sufficient. Above all, team spirit and attitude are important, as is the understanding of the roles in the projects of the entire management team involved. At this point, I would like to thank our leadership team and the members of the steering committee for the freedom and development opportunities!
Luisa: Speaking of development, training is key in a change process on this scale. At MANN+HUMMEL, we have even set up a project management academy to promote knowledge and exchange among project managers and team members. Even entire steering committees can go through the training sessions to gain a deeper understanding of the processes. Meanwhile, the demand for our trainings is so high that we are booked up to six months in advance.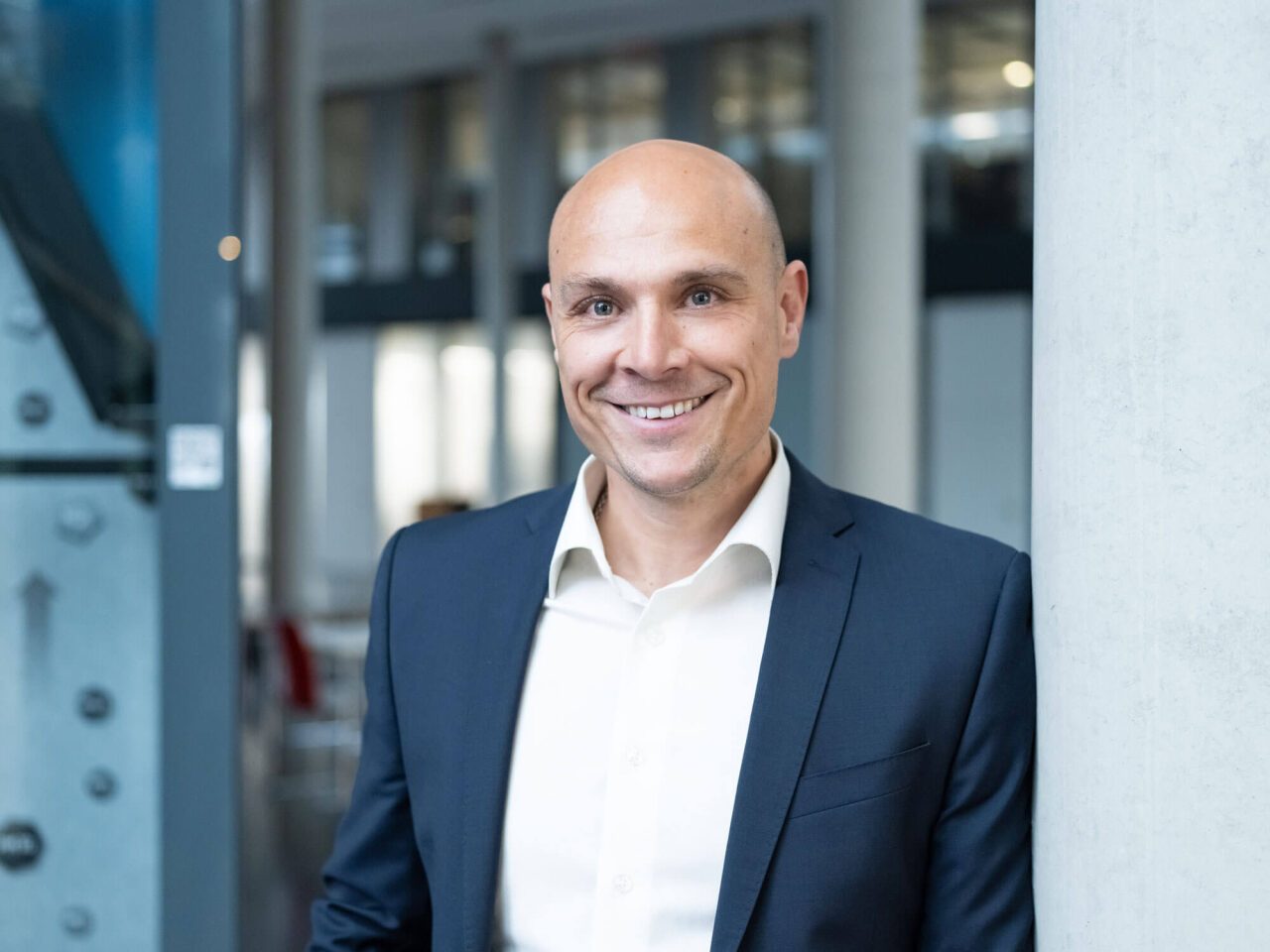 Dennis Pfisterer (Director Project Office)
Professional Career
As Director Project Office, Dennis Pfisterer is responsible for the Product Development Process and the corresponding PLM and Project Management tools. In addition, he drives the MANN+HUMMEL Action Field "Digital Twin" and is leading the digitalization of the Product Development Process including the needed Cultural Change Management activities.
After joining MANN+HUMMEL in 2005, Dennis held various positions in Design, Technical Change Management and Project Management before leading the Filter Elements Project Management for several years. Dennis also leads the MANN+HUMMEL Project Office since it was established in 2019. He studied Mechanical Engineering (Diploma) at the University of Stuttgart focusing on Automotive and Technology Management.
What are the challenges in this new project environment? How do you deal with them? 
Luisa: There is definitely no fixed blueprint. As Dennis mentioned - if you just try to apply the principles of agile working, you won't get far.
Dennis: Exactly! Above all, the behavior in a volatile project environment and the attitude to the topic of digitalization or in dealing with data must be sharpened so that a project becomes a success.
Luisa: I think it is important that the right framework conditions are created individually for the respective projects. Of course, you also have to experiment in this regard, according to the "trial & error" principle. Again, I'm grateful that we at MANN+HUMMEL have the freedom to gather experience and find the best possible way of implementing it for ourselves.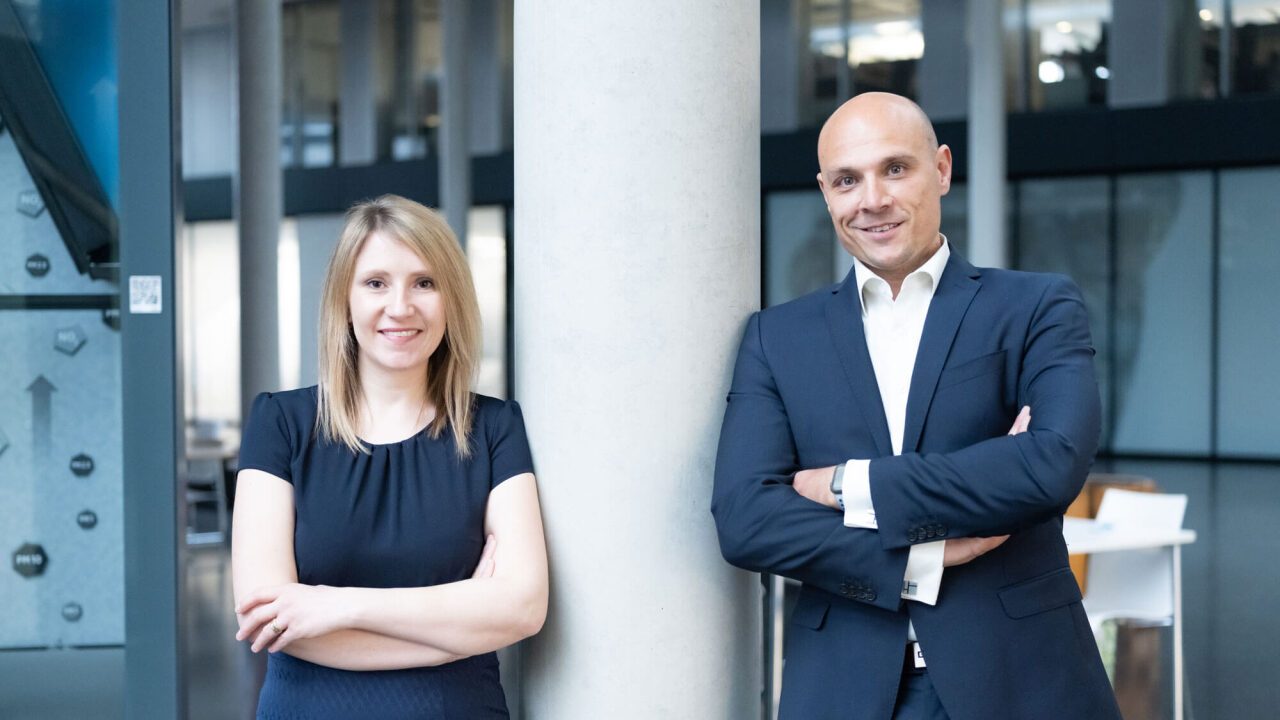 And what do you appreciate about the set-up and the close cooperation with the Performance Office, Dennis?
Dennis: The open communication and direct feedback in the regular touchpoints with MANN+HUMMEL management. I see that as a very high level of appreciation for us project managers. Especially the members of our steering committee and Hanno Höhn as Performance Office Lead always have an open ear for our topics, time for reflection, and feedback. This cannot be taken for granted. For us as managers, this direct line and the flattened hierarchy levels enable us to address issues directly and, in turn, not lose any speed in achieving the goals of our projects.