MANN+HUMMEL - Filter systems for FPT Industrial
The oil filter module with spin-on filter offered by MANN+HUMMEL for FPT Industrial is a compact solution for on-road and off-road applications.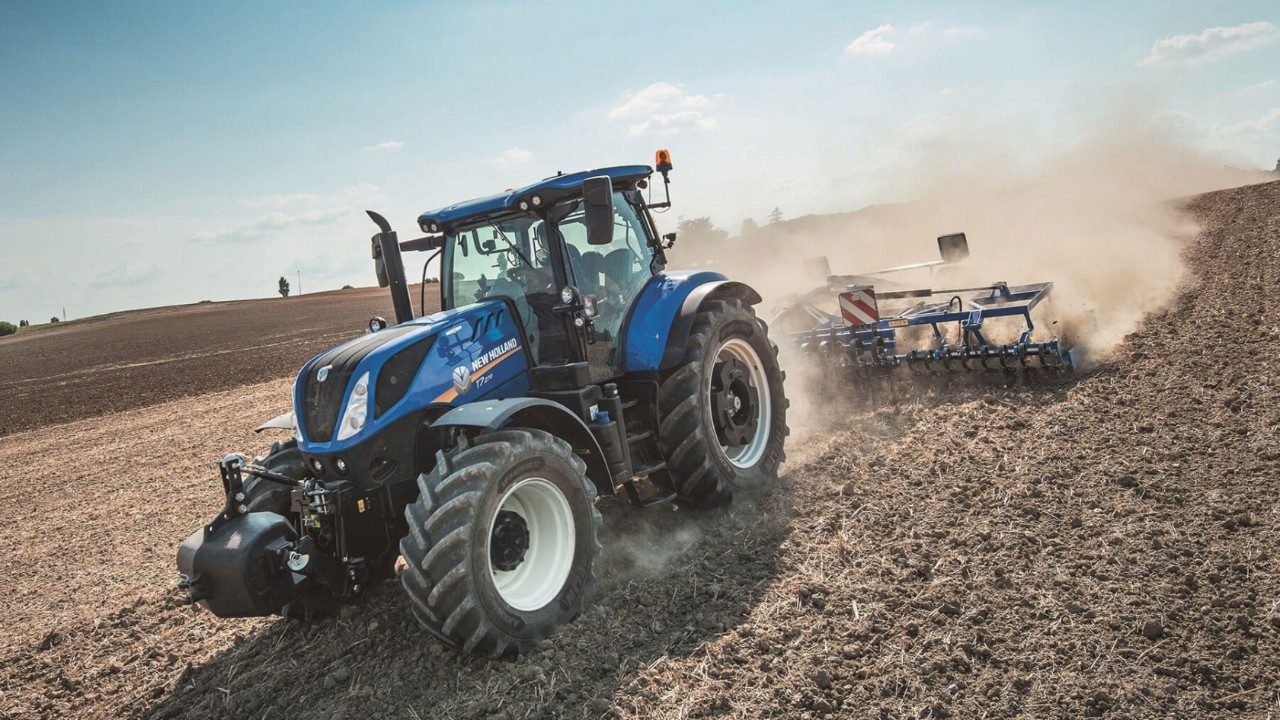 The constant innovation of system supplier MANN+HUMMEL is illustrated by the development of the first oil filter module with spin-on filter for FPT Industrial. The compact oil filter module in aluminum is suitable for agricultural machines and also commercial vehicles. This is because there are two variants of the oil filter module. One is for off-road applications where the spin-on filter is mainly fitted in a vertical position. The other hanging variant can be used for on-road and also off‑road applications. The high separation efficiency of 99 percent of the filter is made possible by the filter media made from cellulose and mixed fibers. An ingenious detail is that a single tool is enough to manufacture both oil filter module variants. This is enabled by an intelligent design of the aluminum die-cast tool with an exchange insert and eight movable sliders.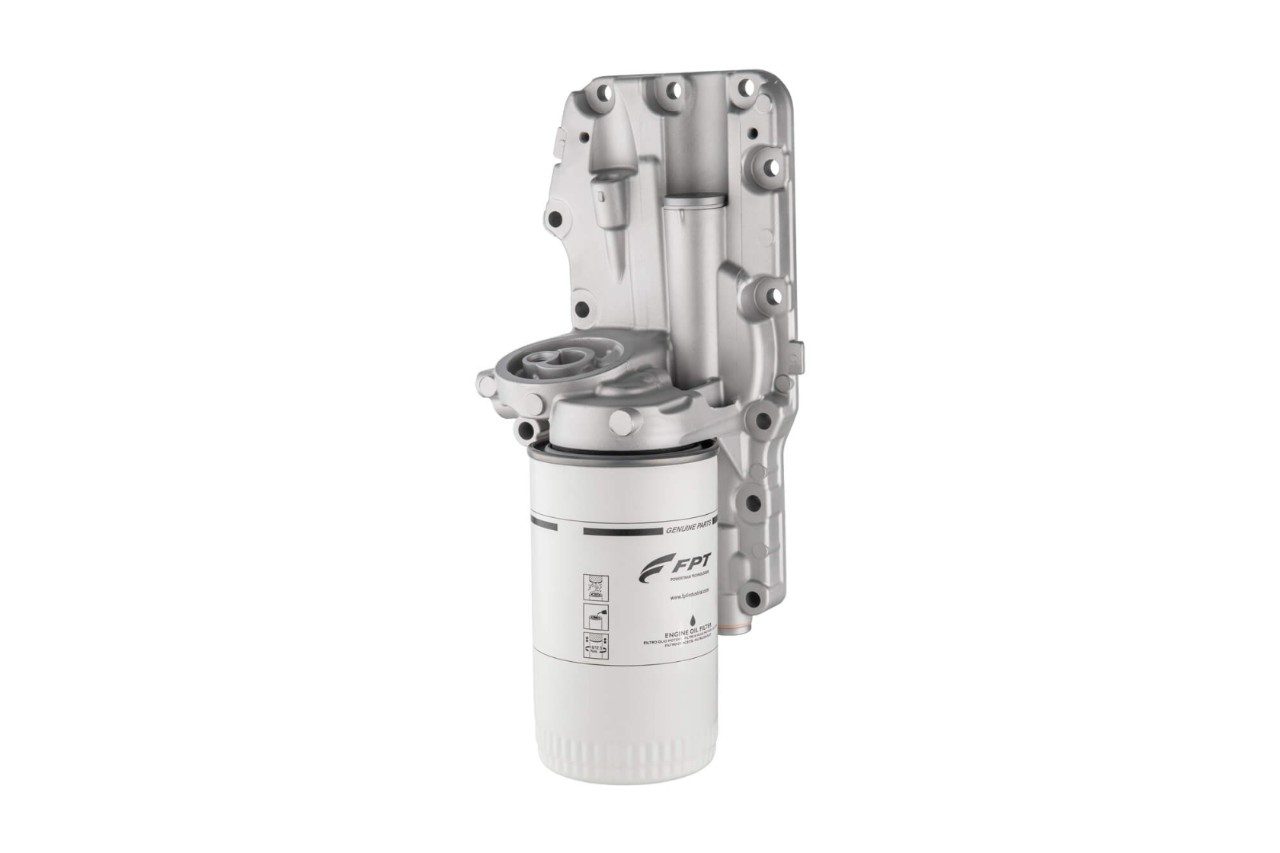 MANN+HUMMEL oil filter module with spin-on filter for FPT Industrial
Due to integrated functions, temperature changes and varying pressure conditions are not a problem. A pressure control valve regulates the pressure in the oil circuit. The thermostatic valve with wax element controls the oil temperature, whereby as soon as the oil reaches a certain temperature, the deviation of the wax element changes and as a result the inlet to the oil/water heat exchanger opens. When the temperature goes down, the wax element returns to its original position and closes the channel. In addition, the development team from MANN+HUMMEL integrated interfaces to the turbocharger and differential pressure, temperature and pressure sensors in the oil filter module.
The spin-on filter itself also includes a bypass valve and an anti-drain valve. In the case of excessive pressure drop, the bypass valve is activated to open a channel which directs the oil past the filter element. This ensures that the engine always has a supply of lubrication oil. The anti-drain valve prevents all of the oil from flowing back into the sump when the engine is switched off. 

Therefore, after an engine start there is always enough oil to directly lubricate the engine. The oil filter module sustainably protects the engine against wear and with its very low pressure drop helps to reduce CO2 emissions. This enables MANN+HUMMEL to meet high customer requirements for on‑road and off‑road applications.