MANN+HUMMEL Venture Capital and Partnerships: We are looking for innovative startups
Since 2017, we have been working with startups and investing in innovative ideas to deliver impactful solutions. We recognize we cannot attain our vision of developing the best filtration solutions for cleaner mobility, cleaner air, cleaner water, and cleaner industry alone; strategic partnerships and innovation are fundamental to our continued success. Our commitment to financing and partnering with early-stage startups who share our ambitions and who are solving real customer problems has helped us accelerate towards our vision of a cleaner planet while simultaneously making a positive impact on the world around us.
Regardless of the sector, we are dedicated to supporting strategic partners with promising solutions through our financial and technical resources, industry expertise, customer channels, and high-quality products. Our focus is on supporting groundbreaking solutions that drive transformation in our markets and beyond to enable more prosperity and improve life quality for all the world's inhabitants.
Our innovation themes:
Circular Economy
Green Energy
Energy Infrastructure
Future Vehicles
AI & Automation
Servitization
Supply Chains
Demographic Change
Zero Liquid Discharge 
Our existing portfolio includes 12 dynamic companies with whom we have partnered to conduct proof-of-concept phases, reached development agreements, and successfully launched pilot and commercial projects. 
A few highlights:
200
startup engagements every year
Do you have an idea that can help us in our mission to separate the useful from the harmful? Are you seeking strategic guidance and financial funding for your startup or are you interested in exploring a strategic partnership? Then look no further than MANN+HUMMEL Venture Capital and Partnerships.
Our focus is on seed and Series-A startups with ticket sizes ranging from $200,000 to $2,000,000, providing a significant and valuable addition to existing funding and support programs.
What we are looking for in startups:

Innovative, scalable, and strategically relevant to our vision
Enable joint development and/or partnership opportunities
Have the potential for a 10-20X return on investment
Innovative filter technology
Access to new markets
New business models
Collaborating with MANN+HUMMEL goes well beyond mere financial support.

Exploring the benefits of working with us
At MANN+HUMMEL Venture Capital and Partnerships, we aspire to be more than just a traditional venture-capital partner. We strongly believe that investment is about more than financial return. Knowledge-sharing, strategic and structural support, and access to networks are all fundamental to a startup's and our success.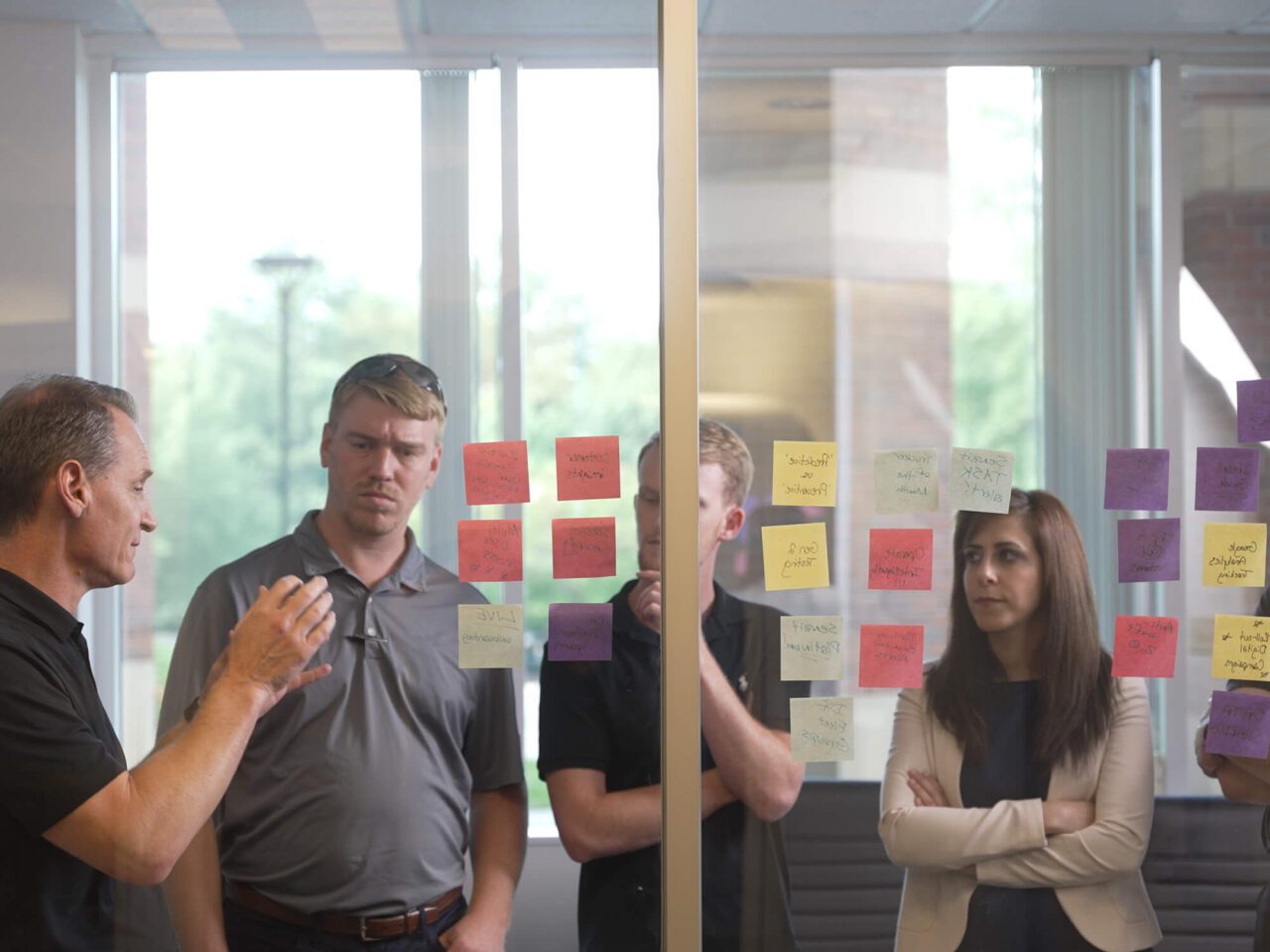 What we offer startups:

VC Funding ($200K to $2M)
Access to our customer channels
Assistance in achieving scalability
Mass production support
Joint development
Market and technical expertise
Access to the full MANN+HUMMEL network
Further advantages of venture capital financing for startups
As a pioneering filtration company, we are constantly seeking innovative startups that have the potential to make a positive impact on the world. In our pursuit of excellence, we leverage the expertise of our global team of over 20,000 employees across 80 locations, our vast network of partners, and we stand for progress through performance.
We recognize the pivotal role that startups play in shaping the future of industry. As venture-capital investors, we provide not only funding to promising ventures but also strategic partnerships to unlock the enormous potential for joint growth.
Investing for a cleaner future
MANN+HUMMEL Venture Capital and Partnerships has already invested in numerous startups. For example:
Additionally, we currently have undisclosed participation in 9 other startups, and 15 projects are currently at the proof-of-concept stage with the potential for MANN+HUMMEL investment.
Would you like to join them? Then get in touch! We are excited to hear about your vision.
In-house startups at MANN+HUMMEL
MANN+HUMMEL not only invests in and partners with external startups, but we also cultivate a dynamic startup mentality internally by creating internal ventures which benefit from our decades of experience and the capabilities of a medium-sized company operating at a global level. Our immense and passionate drive for innovation is exemplified by three in-house corporate startups: