MANN+HUMMEL Digital Hubs: IoT & Digital Transformation
We at MANN+HUMMEL are convinced: One person's good idea can change many people's lives whenever the right skills work together to validate and incubate the idea. That's why we empower ideas. For over eight decades MANN+HUMMEL have stood for leadership in filtration. We shape solutions for cleaner mobility, cleaner air and cleaner water – day in, day out. The foundation of our success? Innovation and collaboration. Because the smartest ideas simply work better, together.
We believe digitalization is the exciting future of optimum, efficient and sustainable filtration. And we want to lead the way.
With our Digital Hubs – one of our latest initiatives to digitally transform our business - we are pioneering collaboration and innovation. These Digital Hubs mean every single one of our 23,000 employees around the world can be part of our quest to find the best digital solutions for current and future filtration challenges. MANN+HUMMEL Digital Hubs are bringing digital transformation to the next level.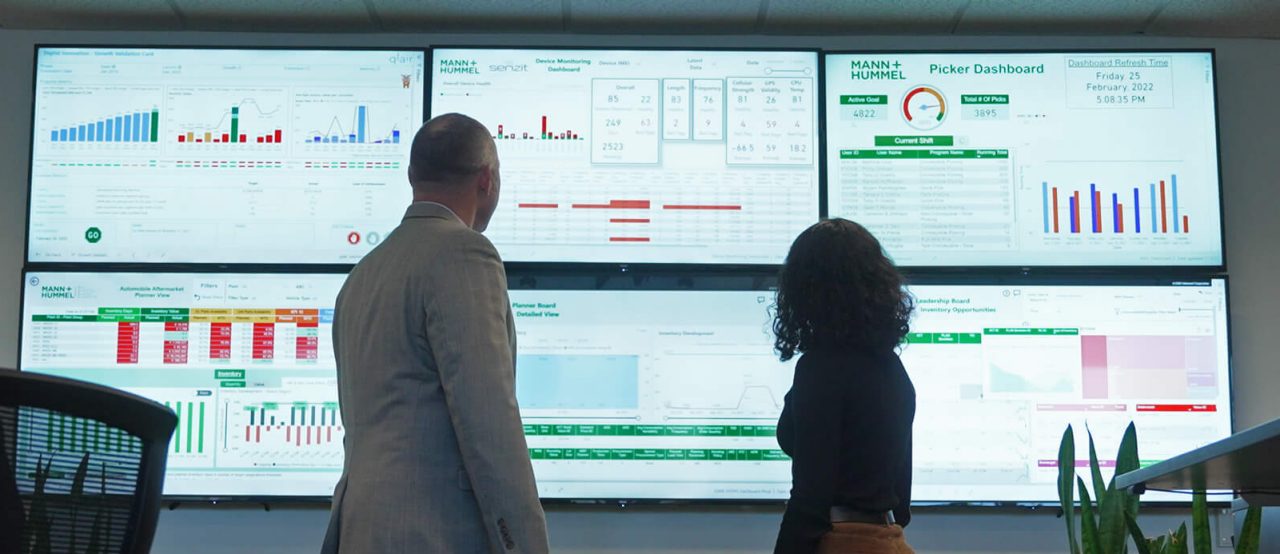 What is a MANN+HUMMEL Digital Hub?
Digital Hubs are regional centers near some of our most prominent business operations. They are designed to devise and develop digital solutions in filtration for our teams, partners and customers – faster, more efficiently and across disciplines – on a global scale. In four strategic locations in close proximity to MANN+HUMMEL offices, our Digital Hubs offer the speed, agility and workflow of a start-up. Their goal? To encourage empowerment, flexibility and innovation.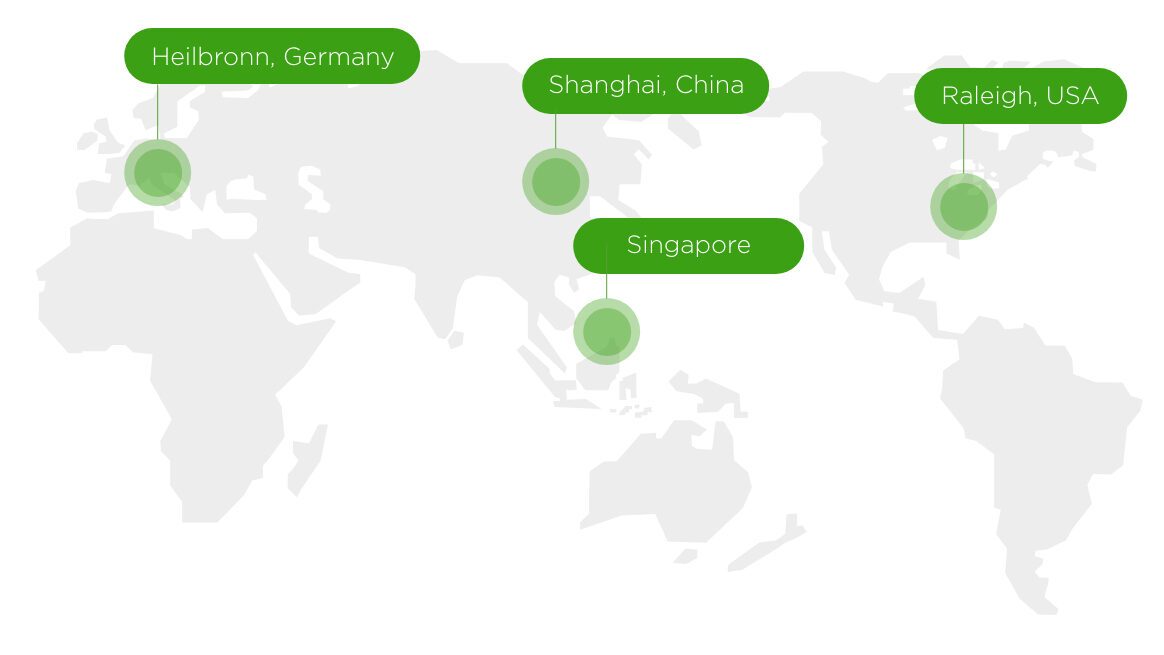 The Digital Hubs are located in

Raleigh, North Carolina, USA
Heilbronn, Baden-Württemberg, Germany
Shanghai, China
Singapore
The Digital Hub creates a space for creativity and collaboration between MANN+HUMMEL teams and business units from around the globe while promoting agile work culture. According to Charles Vaillant, CTO and CDO, "our Digital Hub offices are open to any MANN+HUMMEL employee or team, to brainstorm and ideate together with the same vision and focus. Now, someone working on software may help someone from the aftermarket industry brainstorm a new digital solution that couldn't have been done without this global collaboration." 
MANN+HUMMEL Digital Hubs: concentrated expertise
The Digital Hubs bring together digital talents from Digital Ventures, Data Analytics (our DARE Team) and IoT (Internet of Things) as well as MANN+HUMMEL colleagues from other teams and units. They offer access to data science, IoT hardware and firmware development, software development and digital business engagement under one roof.
Digital Ventures work directly with the customer and closely with internal teams to provide solutions that apply directly to current and potential pain points. Our customer-facing arm of the Digital Hubs pairs extensive filtration knowledge with digital, data-driven solutions for efficient, tailor-made and smart products that will not only define but also revolutionize the standards of superior filtration now and in the future. 
We created our DARE team to use Data Analytics to support the digital transformation initiative within MANN+HUMMEL. We are convinced that data-driven decision making is the only way to provide excellent filtration solutions in the future. So, our DARE team – consisting of global data scientists, data engineers, data visualization and cloud architecture experts – supports teams and units like Digital Ventures with analytics, they help to improve processes by identifying operational efficiencies or they analyze IoT vehicle performance to develop new digital products.
Last but not least, the IoT Team is our Internet-of-Things-Arm of the Digital Hubs. The IoT Team creates and provides IoT solutions like qlair (air quality monitoring and analytics), STREAMETRIC (data management for water and wastewater treatment) or Senzit (filtration monitoring systems for heavy duty equipment), delivering new and compelling benefits to our customers. The combination of IoT and data science defines what is possible in terms of smart solutions for cleaner mobility, cleaner air and cleaner water.    
We are positive: Concentrated knowledge, that's easily accessible for every single MANN+HUMMEL colleague around the world within a heartbeat, will pave the way to the bright digital future of leadership in filtration.
But how do MANN+HUMMEL Digital Hubs work?
Whenever a colleague has an idea or is facing a problem that involves data, digital transformation or IoT, they can share this idea or problem with team members at their respective local Digital Hub.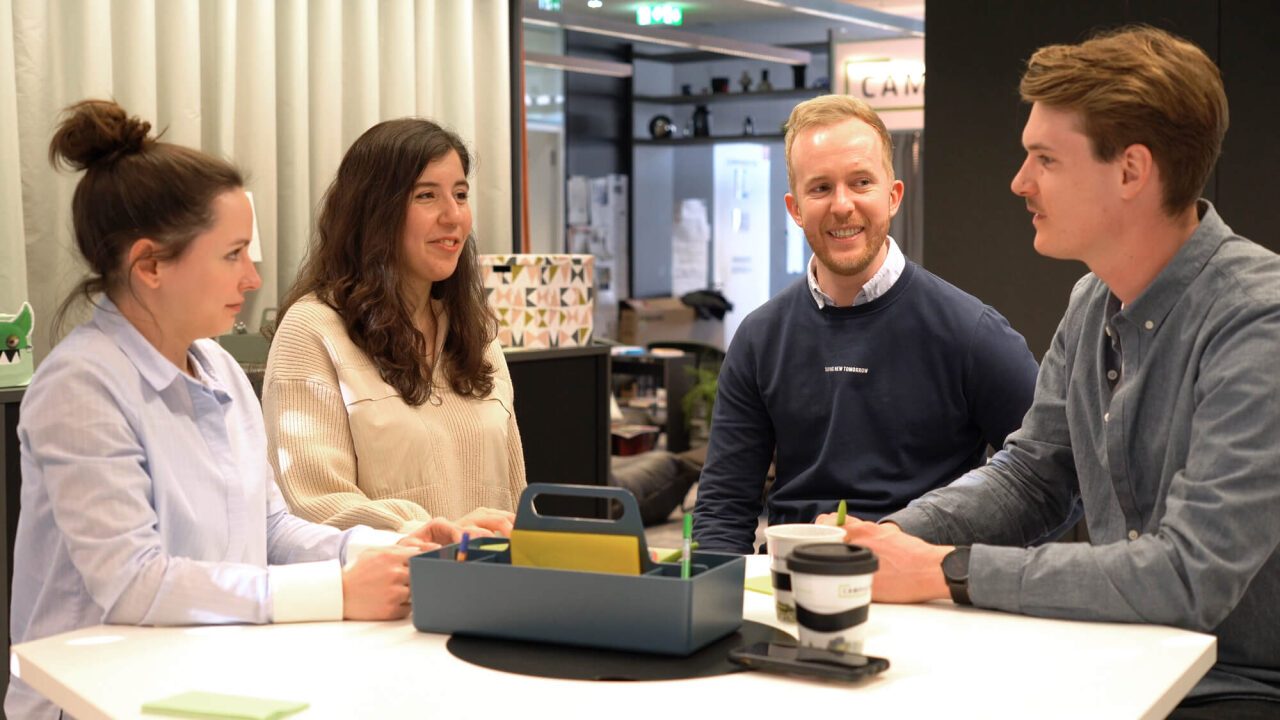 Let's say a colleague in the US has an idea regarding an air filtration application. He or she can directly contact the Digital Engagement Lead in Raleigh, North Carolina. The local Digital Engagement Leader will then form a group of skilled experts to discuss, evaluate and eventually develop the project – locally and globally. The Digital Hub team will also help engage customers to make sure we address the right problems and develop the application appropriately. Finally, the product will be developed in collaboration by the Digital Hub team and the respective business unit, to get it ready for the customer. 
This means our Digital Hubs offer customer-oriented solutions that perfectly and realistically address customer pain points. Workflow is optimized, agile and accelerated. New solutions can be evaluated, incubated and tested more quickly. The collective depth of knowledge related to IoT, Data Analytics and more enables us to educate and enrich all team members all around the globe. With great benefits for MANN+HUMMEL and – more importantly – our users and customers. 
Watch our video to learn more