Motorsports Season 2020: MANN-FILTER takes positive stock
The challenge was mastered: The MANN-FILTER team HTP-WINWARD ends the year on solid ground
Young drivers Luci Trefz and Julien Apothéloz take home a bronze medal from ADAC GT4 Germany (General German Automobile Club)
Mamba drivers Maximilian Götz and Indy Dontje finish the ADAC GT Masters Season in ninth place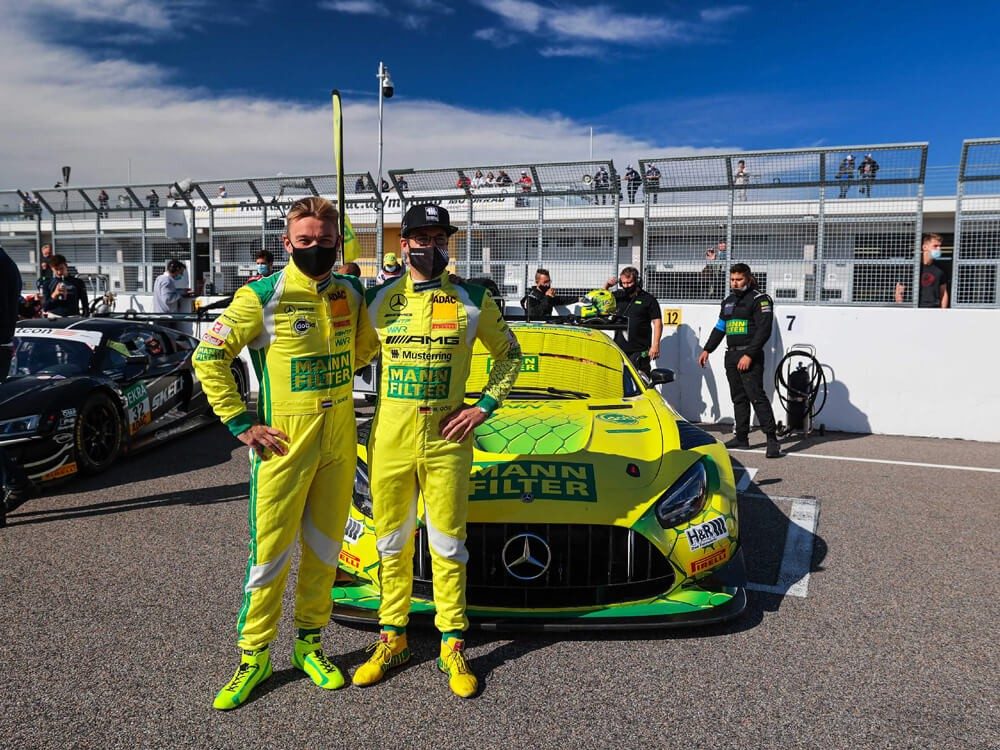 Mamba drivers Maximilian Götz and Indy Dontje
Ludwigsburg, December 10, 2020 – The MANN-FILTER team HTP-WINWARD ends the 2020 motorsports season with a third place in the ADAC GT4 Germany and a ninth place in the ADAC GT Masters. After a particularly challenging season, the team looks back on exciting months full of ups and downs.
The motor sports year 2020 was different from the years before: Strict hygiene requirements and partly no spectators. Despite these circumstances the team performed well. First and foremost the two MANN-FILTER young drivers Luci Trefz (18, Wüstenrot/Germany) and Julien Apothéloz (19, Gockhausen/Switzerland), who fought for the championship of the ADAC GT4 Germany until the very last race. The fast duo achieved a pole position. In twelve races, the young drivers made it to the podium a total of five times, twice even as winners of the race. After an unfortunate final race weekend, the two Mercedes-AMG GT4 drivers were unable to maintain their role as favorites and were ultimately awarded the bronze trophy for third place in the drivers' championship.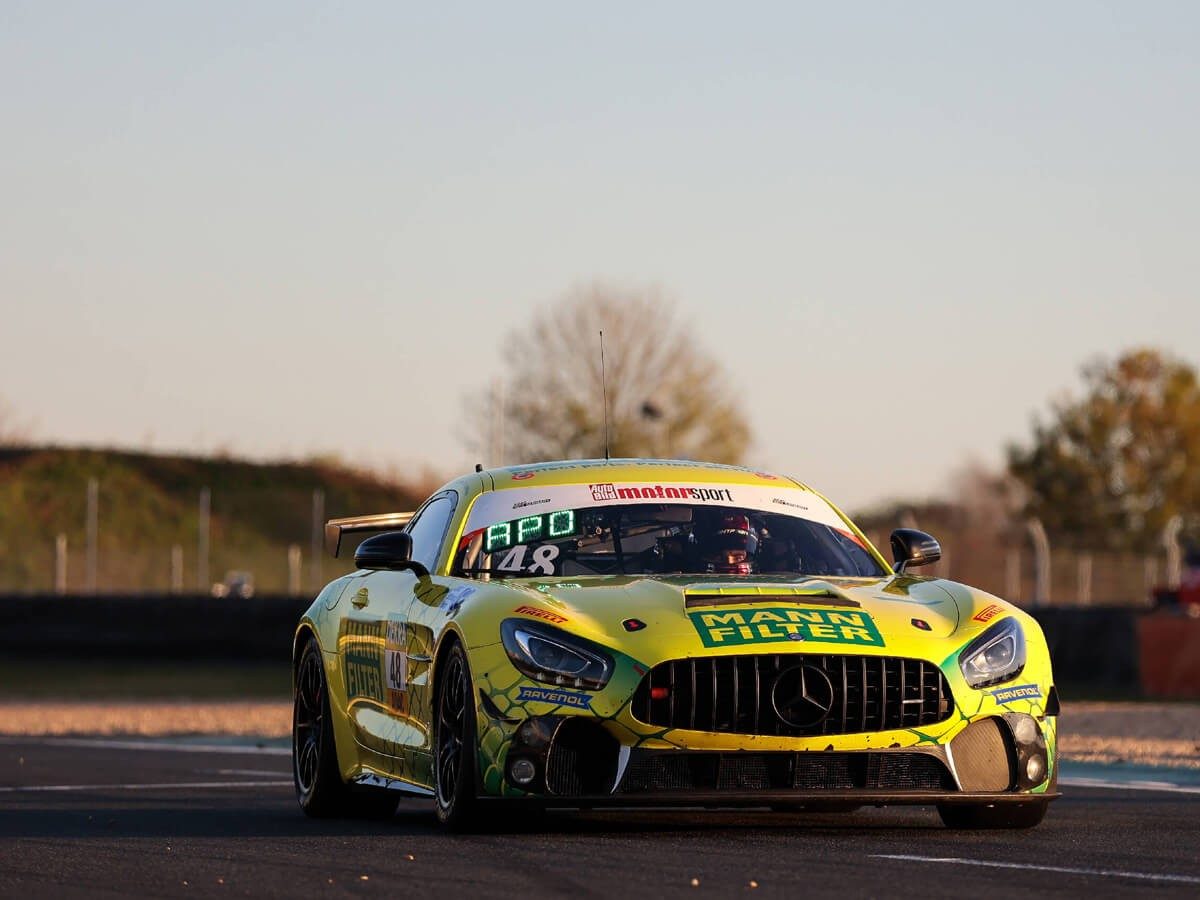 The MANN-FILTER Mini Mamba
"I am very happy with the team's performance," praised Julien Apothéloz. "We have always been amongst the frontrunners since the first race. As a newcomer to the ADAC GT4 Germany, this was a great feeling. I felt very comfortable in the team and also with the support from MANN-FILTER. Even if we didn't win in the end, I will take a lot of positive lessons away with me."
Luci Trefz, who is already in his second year in the talent squad at MANN-FILTER, added: "It was definitely a completely different season than usual. We missed the spectators but we can still be thankful that we were able to participate in all the races despite the Corona pandemic. Overall, I am very happy, but I have to admit that I had higher hopes from the final because of the consistently very good performances."
As GT3 veterans Maximilian Götz (34, Uffenheim/Germany) and Indy Dontje (28, Lelystadt/Netherlands) are used to podium finishes and victories. The MANN-FILTER Mamba drivers finished last year's motorsports season as third overall.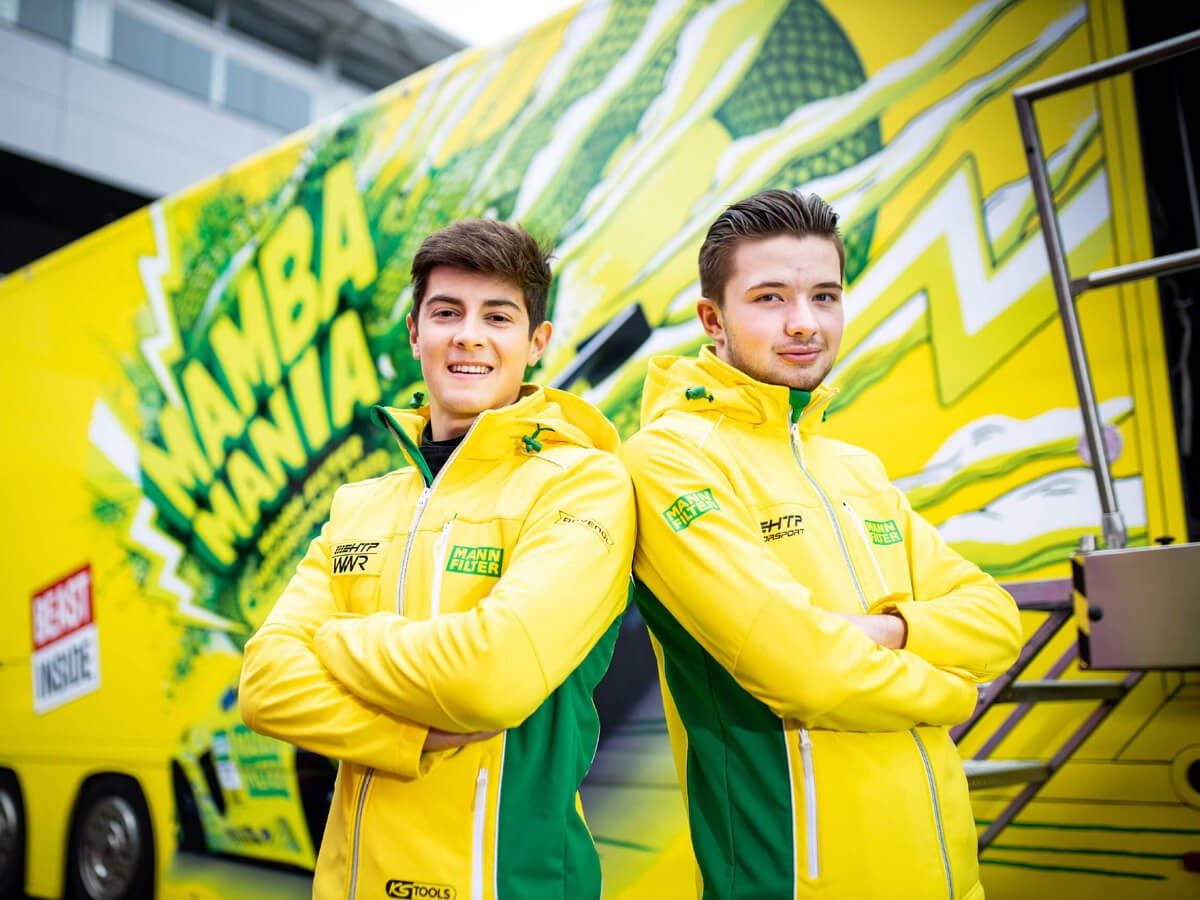 MANN-FILTER young drivers Luci Trefz and Julien Apothéloz
All the more surprisingly, the duo had to contend with some challenges this year. The Evo update, which has been installed in the Mercedes-AMG GT3 as of this year, and also the new tire compound from Pirelli gave the team a hard time. After a difficult start to the season, which initially failed to produce any major successes, the team mastered the second half of the season with flying colors. At the Lausitzring, the two racing drivers celebrated the comeback of the MANN-FILTER Mamba on the podium as the second-fastest team. Consistently collecting points helped them win ninth place in the championship ranking at the end.
Indy Dontje draws his conclusion: "A season like no other from the past. Our highlight was definitely the race at the Lausitzring, when we finally made it back on the podium. In hindsight, we often lacked the necessary pace and many things went differently than we had hoped this year. We would have loved to have shown what the MANN-FILTER Mamba really can do."
Maximilian Götz sets his hopes on the new season: "It was hard to admit to ourselves that we were inferior. We were mostly fast in the races. However, this doesn't matter if the previous qualifying session doesn't match it. We'll have a lot to analyze over the winter. In 2021, I would love to compete in the same constellation to prove our abilities!"