Purar Air Mask Wins Design Award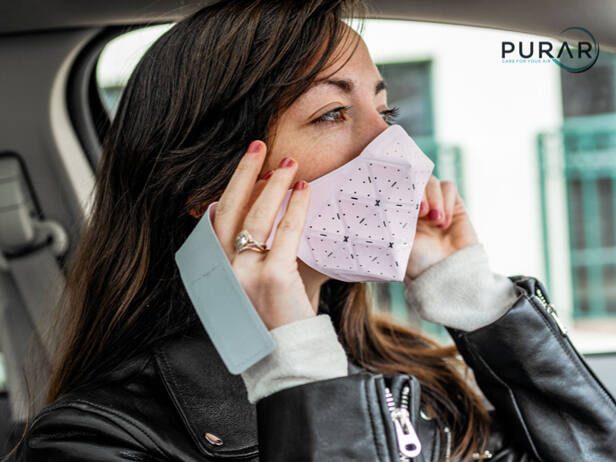 Singapore/Ludwigsburg April 12, 2021 – Outstanding design performance: The classic Purar Air Mask has the honor of receiving this year's Red Dot Award in the category "Product Design". The protective face mask was designed in Germany and engineered by MANN+HUMMEL, a leading global expert in the field of filtration. "The whole team feels very honored and proud to receive the famous Red Dot Award for the category Product Design. We have proven that functionality and appearance do not exclude each other. Our masks filter more than 95 percent of the 0.3 micron particles while looking very trendy", said Jasmine Meng, founder and CEO of Purar.
Inhale healthy and clean air
Breathing keeps people alive, so the air that is inhaled should be as clean as possible. Therefore, Purar has made it its mission to help people breathe cleaner air by offering comfortable and highly functional face masks that filter airborne particles, pollen and germs, while still being fashionable.

Purar reusable masks feature an interchangeable design, with a filter that can be changed from its reusable, environmentally friendly outer shell. When the outer shell is used together with the comfortable inner filter, it achieves a good balance between air permeability and filtration efficiency. Among the replaceable inner filters, PROTECT PLUS has been tested according to GB2626-2019 and certified as KN95 level, similar to N95 or FFP2 mask, which can effectively filter more than 95% of 0.3-micron particles, such as PM2.5, smog, pollen, allergens, and bacteria.
The washable shell features an ergonomic design, made to fit comfortably and snuggly without fogging.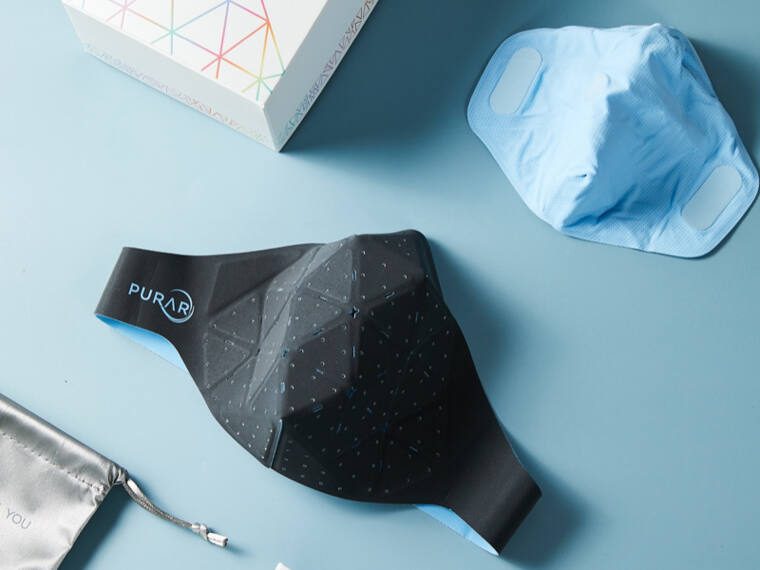 Red Dot Award: Product Design
The Red Dot Award for Product Design exists since 1955. Manufacturers and designers from all over the world can register their designs for the competition in around 50 categories. Whether the products are visually attractive, functional, smart or innovative: the award-winning products are all characterized by their outstanding design quality. The evaluation criteria includes degree of innovation, functionality, ergonomics, durability and formal quality. The Red Dot jury consists of around 50 international experts. Each year, they test, discuss and evaluate each submission individually and decide which products deserve to be considered for the award.  
The annually award-winning designs are showcased in exhibitions around the globe and in the Red Dot Design Museums as well as in yearbooks and online.
In reference to the winners, Professor Dr. Peter Zec, Founder and CEO of Red Dot, has made a statement saying, "Never before in more than 60-year history of our design competition have so many companies and design studios faced the professional judgement of our international jury as this year. Products from around 60 countries reach us, and their design quality and degree of innovation were evaluated in a process lasting several days. The fact that you claimed your place in a strong field of participants speaks for the excellent quality of your product."
Purar is joining all competition winners in the Red Dot Design Award from 21 to 25 June 2021 to celebrate this outstanding design achievement. As part of the winners exhibition, Purar Air Mask will also be showcased at the Red Dot Design Museum at the premise of the impressive UNESCO World Heritage Site Zollverein Essen under the winners exhibition "Design on Stage" and "Milestones in Contemporary Design" from 21 June 2021 until 31 May 2022.