Financial statement 2021: MANN+HUMMEL back to pre-Corona level – Increase of Turnover, EBIT and EBITDA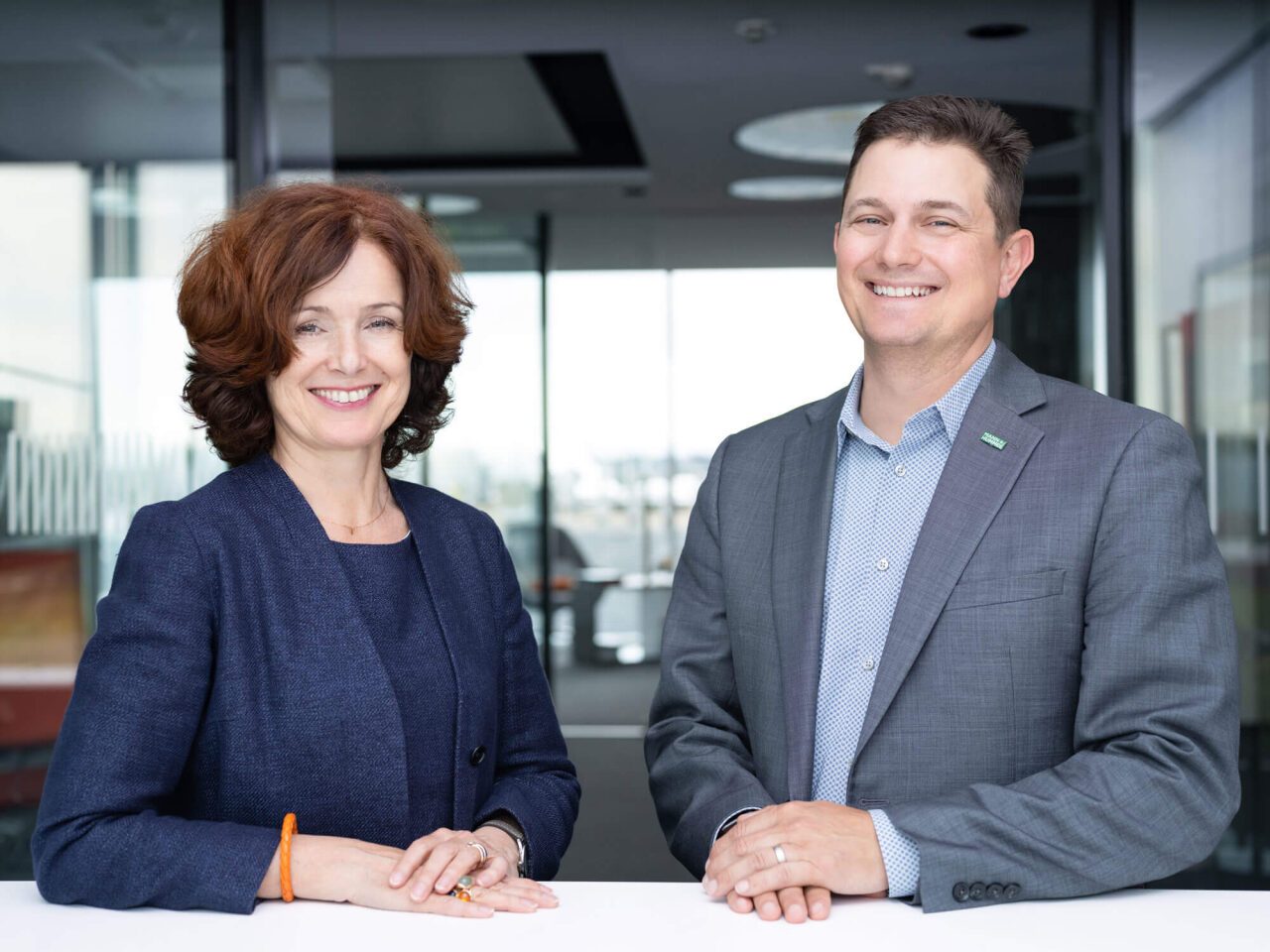 The Management Board: Emese Weissenbacher, Executive Vice President and Chief Financial Officer, and Kurk Wilks, President and CEO.
Ludwigsburg, June 2, 2022 - Despite difficult market conditions, the MANN+HUMMEL Group has achieved a stable result: "In a challenging environment, we were able to build 2021 on the pre-Corona result from 2019. We have thus proven: MANN+HUMMEL has been a reliable partner for more than 80 years - even in turbulent times for the global economy," said Kurk Wilks, President and CEO of the MANN+HUMMEL Group, at the presentation of the annual report for the past year.
The globally active filtration specialist ended the year with a turnover of 4.2 billion euros (2020: 3.8 billion euros) and is thus back at the level of 2019. EBIT and EBITDA were increased once again. 
Investments continue
"Both business segments - Transportation and Life Sciences & Environment - contributed to this positive development," said Emese Weissenbacher, Executive Vice President and Chief Financial Officer. 
Earnings before interest and taxes (EBIT) resulted in 191 million euros, significantly higher than the previous year's figure (2020: 165 million euros). EBITDA increased to 419 million euros (2020: 404 million euros). Also positive: the development of the EBIT margin from 4.3 percent (2020) to 4.6 percent (2021). 
"We have continued to invest heavily in our infrastructure, digitization and IT projects, as well as consistently driving forward the integration of our latest shareholdings and acquisitions," Weissenbacher said.
Integration driven forward
MANN+HUMMEL acquired a stake in North American air filtration expert Pamlico Air in 2021. In addition, the existing majority stake in Seccua (expert in drinking water treatment by ultrafiltration) was converted into a 100 percent acquisition. The molecular filtration business was strengthened by integrating the solutions and processes of helsa functional coating, acquired in 2020, into the MANN+HUMMEL Group.
"The further development of existing products and services through intensive research and development, as well as the diversification of our solutions portfolio, the expansion of our activities into adjacent markets and the identification and development of new markets are key factors for our success and bring us closer to our vision of 'Leadership in Filtration,'" Weissenbacher added.
Filtration makes the future
Important for the company's continued successful development: stable framework conditions. After the Covid-19 pandemic had already caused quite a stir in 2020, fragile supply chains and in some cases drastically rising energy and logistics costs have characterized 2021. Wilks therefore stressed: "It makes me particularly proud that the entire MANN+HUMMEL team has outgrown itself in the past year. Each individual has acted and gone the extra mile, driven by the conviction: Filtration makes the future."
At the end of 2021, Nic Zerbst, Chief Operating Officer, left the company at his own request. Since then, Kurk Wilks and Emese Weissenbacher have jointly formed the Management Board of the MANN+HUMMEL Group.