MANN+HUMMEL at ISH 2023 - focus: energy-efficient air filters - new "best in class" products in energy efficiency for HVAC systems - more A+ rated air filters than any other supplier on the market.
Ludwigsburg/Sprockhövel, 2 February 2023  – MANN+HUMMEL will be presenting solutions for cleaner air in buildings or cleanrooms at the ISH in Frankfurt from 13 to 17 March. One focus is on energy-efficient air filters with an A+ energy rating, which enable building operators to reduce energy costs. MANN+HUMMEL offers more A+ rated air filters in the Eurovent filter classes than any other supplier on the market.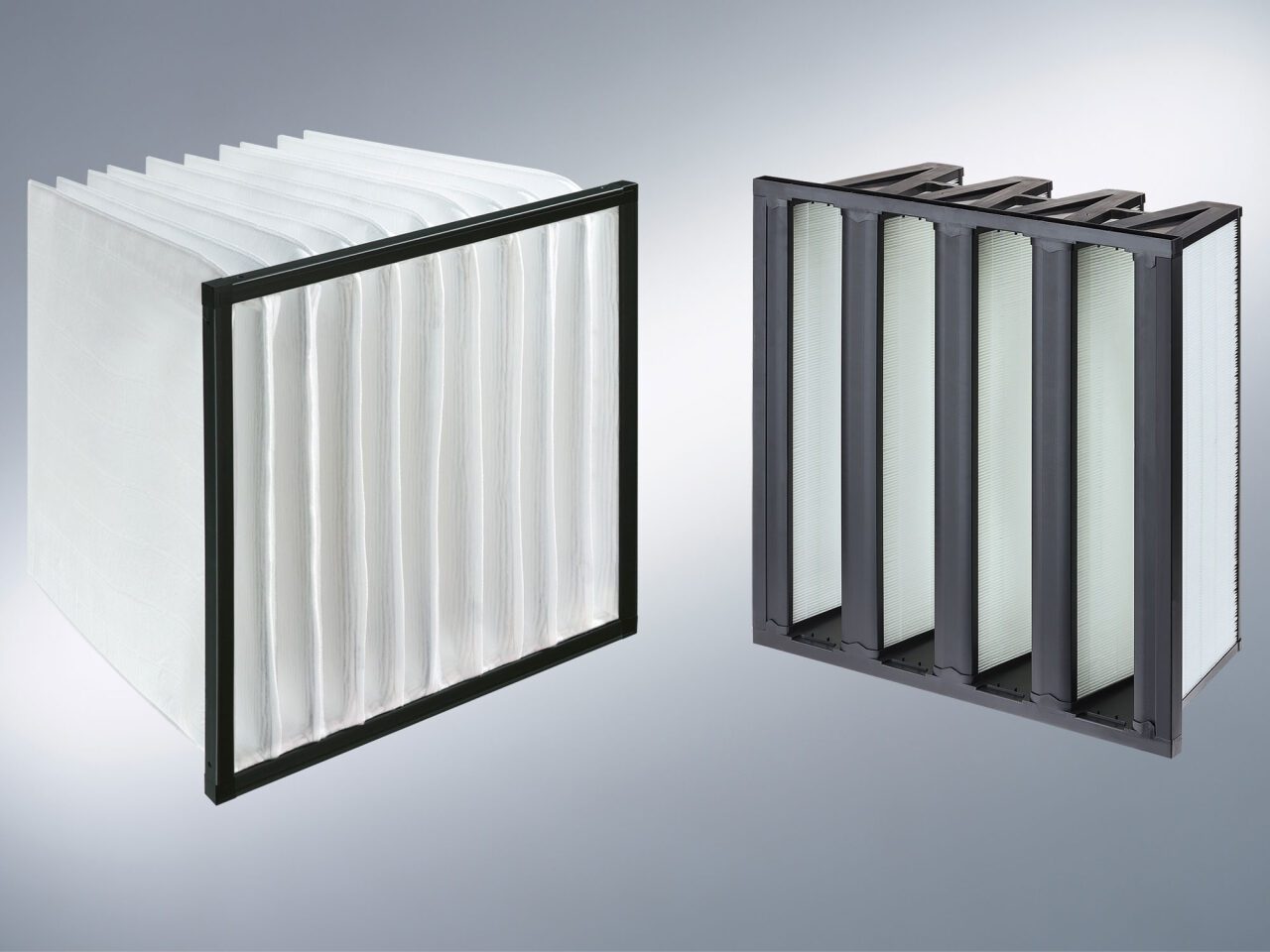 Aircube Eco S 4V and Airpocket Eco Plus, two leading air filters for HVAC systems in terms of energy efficiency.
New to the range is the Aircube Eco S 4V, the world's first synthetic media compact filter to achieve an A+ rating. It is best in class for energy efficiency according to Eurovent 4/21. With an installation depth of 292 mm, its energy consumption is only 767 kWh per year. It also achieves up to 70% longer service life than comparable filters on the market. With the Aircube Eco S 4V, building operators can not only reduce their energy and maintenance costs, but also reduce their CO2 footprint by approx. 10 kg per year compared to the predecessor model Aircube Eco 4V from the MANN+HUMMEL range.
The A+ rated Airpocket Eco Plus is another new product that leads the market in energy efficiency for bag filters in the ePM1 filter classes. The ePM1 65% with standard dimensions of 592x592x635 and 10 pockets has an energy consumption of 734 kWh per year. 
Compared to its predecessor in the MANN+HUMMEL range, energy consumption has been reduced by approx. 13% through the use of market-leading synthetic media with nanofibre technology.
An HVAC system is responsible for about 50% of a building's energy costs. Air filters have a significant share, accounting for around 8% of the building's electricity costs. Looking at the lifecycle cost of an air filter, about 80% is energy and only 10% is the purchase cost of the air filter. The rest are maintenance and disposal costs. The bottom line is that choosing energy-efficient air filters offers building owners significant potential to reduce energy costs. Depending on what the building owner is using today, these savings can be many times greater than the additional price of a more efficient air filter. The change can be made without affecting air quality and without retrofitting or modifying the system.The MANN+HUMMEL booth is located in Hall 8, Booth B59.