MANN+HUMMEL announces expanded distribution strategy for North America
West Coast Distribution Center to provide expedited service and growth potential within western region of USA and Canada
Two existing facilities will consolidate into a modern, expansive East Coast distribution center in the Carolinas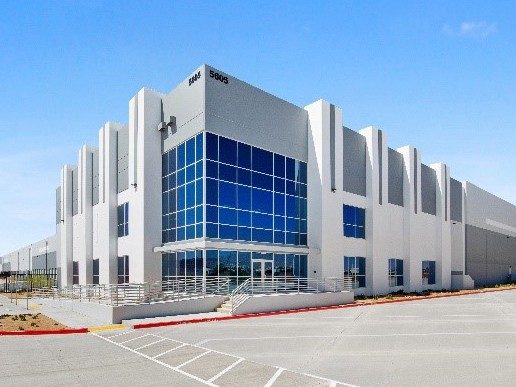 MANN+HUMMEL's new West Coast Distribution Center will open in Summer 2021.
Gastonia, NC, April 15, 2021 – MANN+HUMMEL today announced a new distribution expansion strategy for their North American Automotive Aftermarket brands. The company will expand into two state-of-the-art distribution centers to serve customers efficiently through a West Coast and East Coast distribution strategy.
The new West Coast distribution center, which will be established in Las Vegas, Nevada, will open in summer 2021. The nearly 400,000 square foot facility will begin customer shipments in the late 2021.
"Expanding to the West Coast represents a fantastic growth opportunity for our partners," said Rodrigo Reyes, Senior Vice President, Automotive Aftermarket, Americas. "Once the new site is fully operational, we will ensure shorter lead times and efficient deliveries to our customers in Western USA and Canada. Expansion into the western region is an exciting opportunity we've been seeking for a long time."
In the Eastern region, MANN+HUMMEL will consolidate its two existing distribution facilities in North Carolina into a modern and expansive distribution center in Gaffney, S.C.  The new site will be approximately 30 miles from Gastonia, N.C., where the company has had extensive presence since 1939. The East Coast distribution center will be new construction, with the expectation to be operational in late 2022. The company's current distribution centers will be transitioned in phases to the Gaffney site, beginning in the second half of 2022.
MANN+HUMMEL is also announcing a strategic partnership with DHL Supply Chain to optimize supply chains within their new expanded distribution strategy.
"For MANN+HUMMEL, a partnership with DHL was a clear choice, allowing us to focus on what we do best:  Manufacturing high-quality filtration products," said Sergio Bellacicco, Vice President Global Material Planning & Logistics for MANN+HUMMEL. "At our new distribution centers, we will implement the latest in robotics technologies, distribution capabilities and optimization solutions. We will move from shipping bulk quantities to specific units, working with just-in-time strategies to support our customers and partners."
Dennis Lutwen, DHL Supply Chain President, Automotive, Engineering & Manufacturing and Chemical & Energy, said: "DHL Supply Chain fundamentally believes in putting our customers at the heart of our business in developing and delivering effective logistics solutions. We are proud to partner with MANN+HUMMEL to jointly leverage our capabilities and generate substantial value in their supply chain."
While the timeline of the project is extensive, MANN+HUMMEL has shared the news of their new distribution strategy with all employees to be transparent about the expected changes over the next two years. The company intends to place many affected employees within local operations sites, taking advantage of the future growth potential expected in the coming years.