MANN+HUMMEL presents solutions for cleaner mobility, cleaner air, cleaner water, and cleaner industry at Filtech.
Ludwigsburg,12 January 2023– Filtration is a key technology for a cleaner planet: At Filtech, which will be held in Cologne from February 14 to 16, 2023, all of MANN+HUMMEL's business units will present solutions for cleaner mobility, cleaner air, cleaner water and cleaner industry under the motto "Leadership in Filtration for Cleaner Mobility, Cleaner Air, Cleaner Water, Cleaner Industry".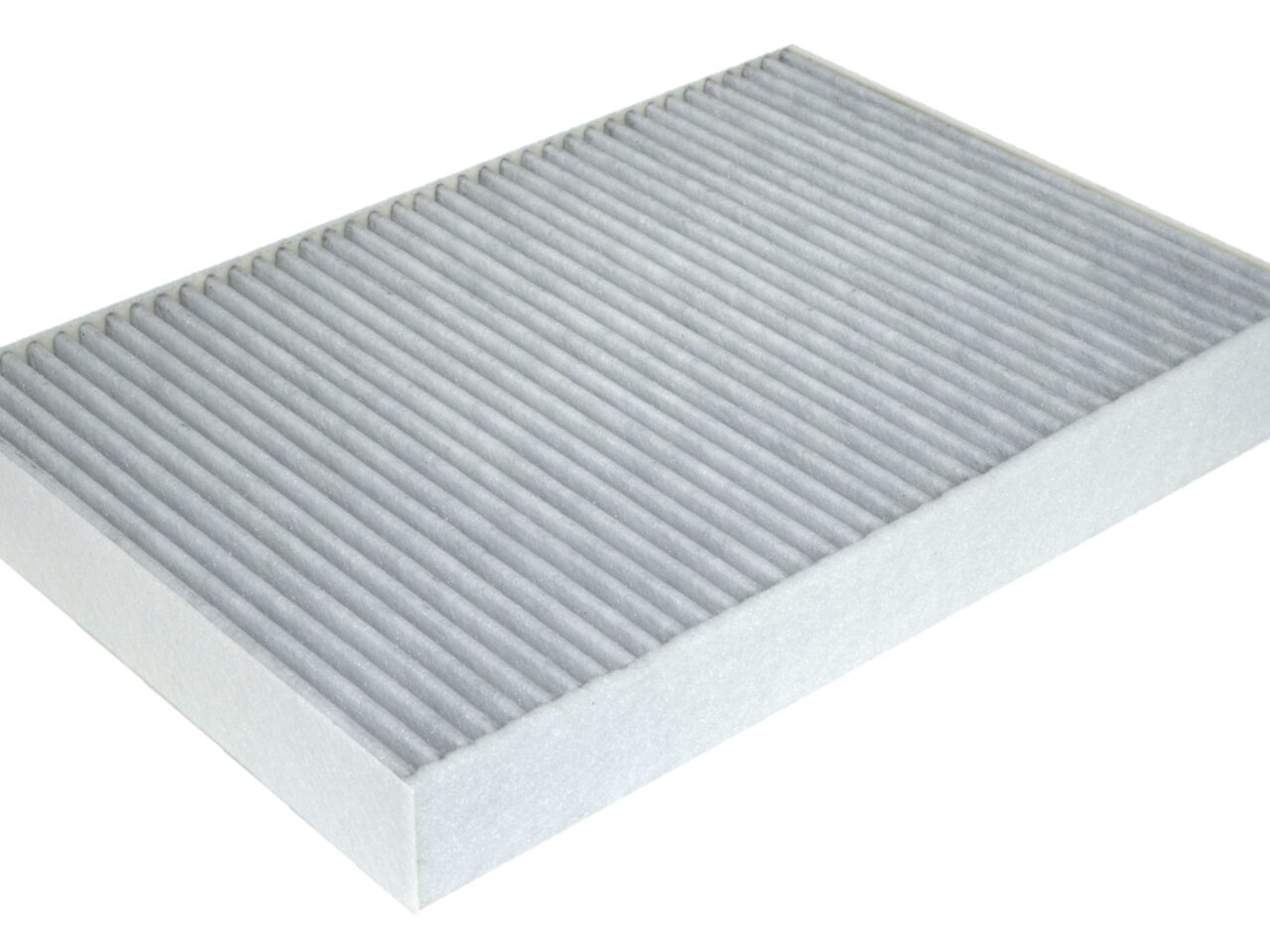 Cabin Air Filter
Cleaner Mobility
MANN+HUMMEL will be showcasing its media expertise in the filtration of air, cabin air, oil, fuel for vehicles with internal combustion engines and for vehicles with alternative drives. One of many highlights is our media for cabin air filters for pure and clean air in vehicles. The use of a nanofiber layer in filter media increases mechanical separation – thus keeping the performance of the filters consistently high over their lifetime. PM1 and ultrafine particles, which can cause serious health hazards due to their size, are effectively removed from the air by nanofiber filter media. This development creates synergies in other applications, for example, we also use this technology for indoor air filtration in buildings.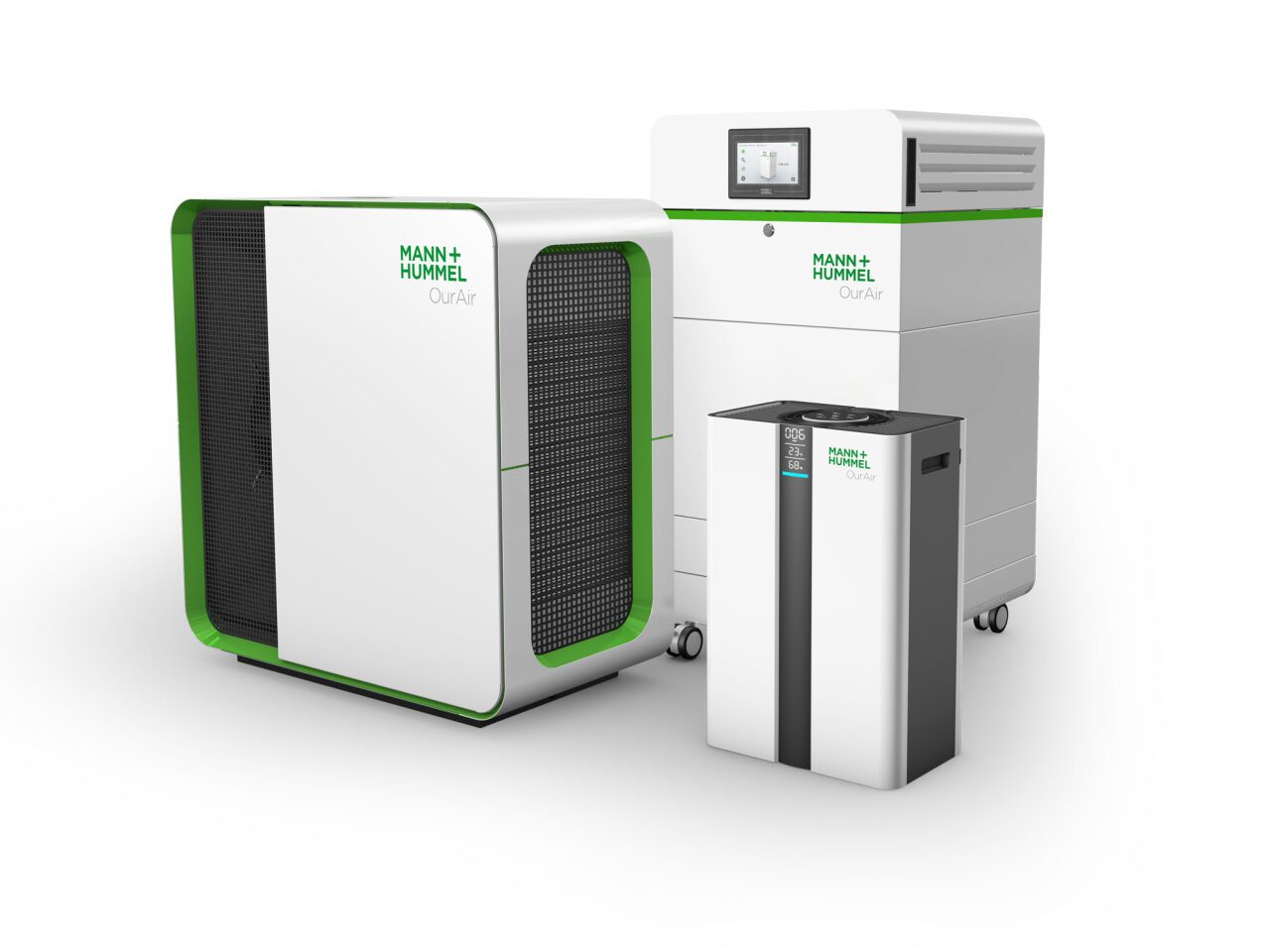 OurAir
Cleaner Air
Under the motto "Cleaner Air", MANN+HUMMEL will be presenting its solutions for cleaner air used to protect people, processes, and the environment.
MANN+HUMMEL Life Science & Environment from Sprockhövel and MANN+HUMMEL Molecular GmbH from Gefrees will be presenting solutions for cleanrooms and buildings against particulate (e.g. fine dust) and molecular (e.g. toxic or corrosive gases, solvents, unpleasant odors) contaminants in the air.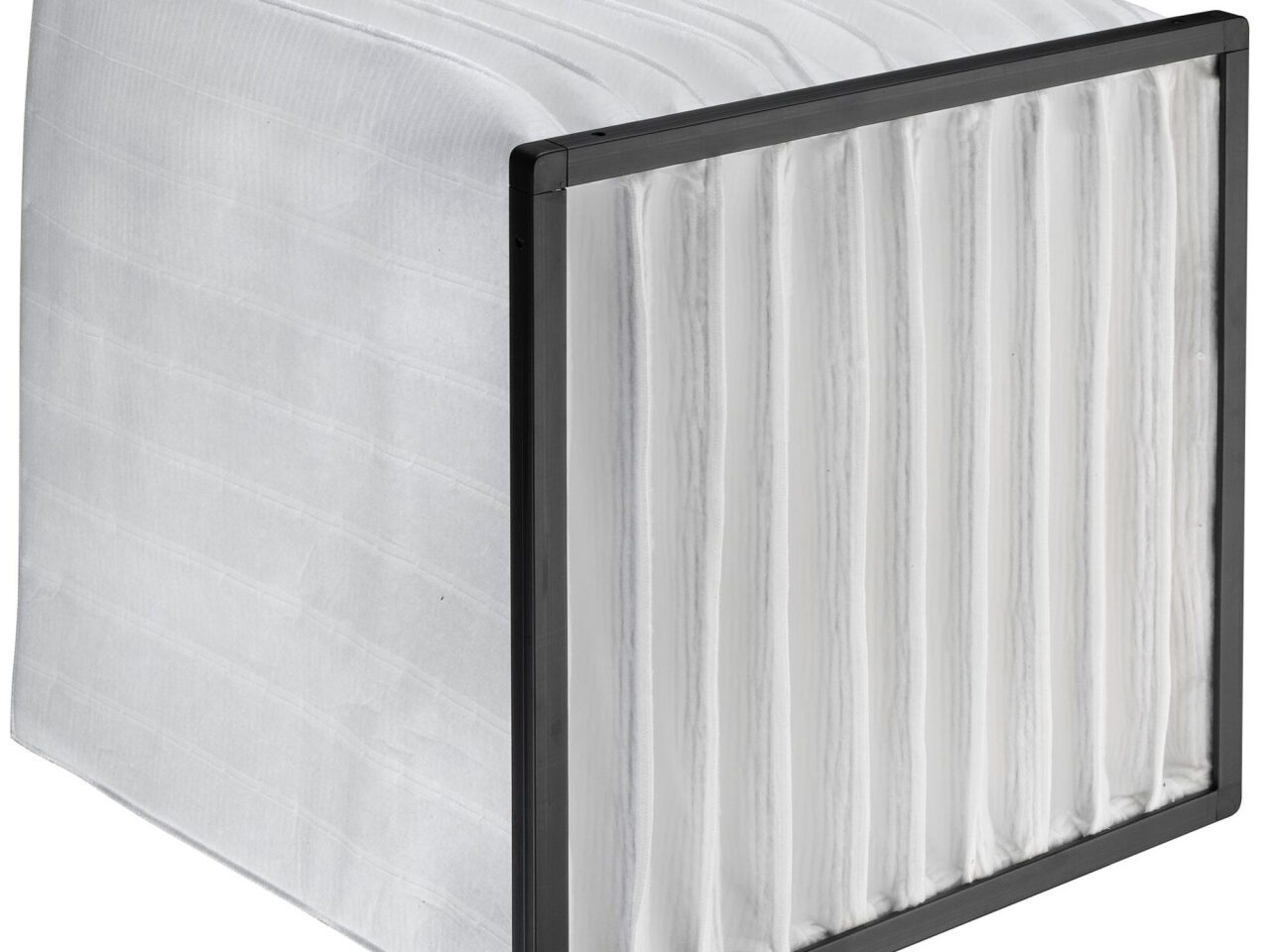 Airpocket Eco ePM1
In times of high energy costs an important highlight are air filter solutions for HVAC applications with A+ energy rating, which allow building operators to reduce energy costs. An example from the MANN+HUMMEL range: a change from a D rated Airpocket Select ePM1 65% pocket filter according to Eurovent 4/21 to an A+ rated Airpocket Eco ePM1 65% allows an energy saving of 1241 kWh/a and a reduction of the CO2 footprint by 262 kg per year. MANN+HUMMEL offers more A+ and A rated filter types than anyone else in the market.
For the adsorption of molecular pollutant gases and volatile organic compounds, MANN+HUMMEL presents a wide variety of highly efficient adsorptive filter media and filters based on activated carbon, molecular sieves and ion exchange resins.

Furthermore, we will show our OurAir series of air purifiers. Thanks to their H14 air filters equipped with ePTFE media, they are an important building block in the fight against numerous viral infections - whether corona, influenza or other infections. New features include optionally available activated carbon and FreciousComfort filters for the flexibly deployable units. The air purifiers additionally equipped with these not only catch 99.995 percent of viruses, bacteria, microorganisms and allergens from the air, but also reduce bad odors as well as harmful and irritant gases. This is particularly beneficial for nursing homes and homes for the elderly, as they not only improve the well-being of the residents, but also the working environment for the nursing staff. But it can also be used to easily eliminate unpleasant odors in restaurants and fitness studios. In times of high infection rates and at the same time exploding energy costs, air purifiers are particularly suitable as an effective measure to reduce the risk of infection in private and public buildings, because they consume much less energy than is needed to heat up the rooms after ventilation. The air purifiers work quickly and quietly and are available in three sizes, suitable for rooms from 40 - 200 m²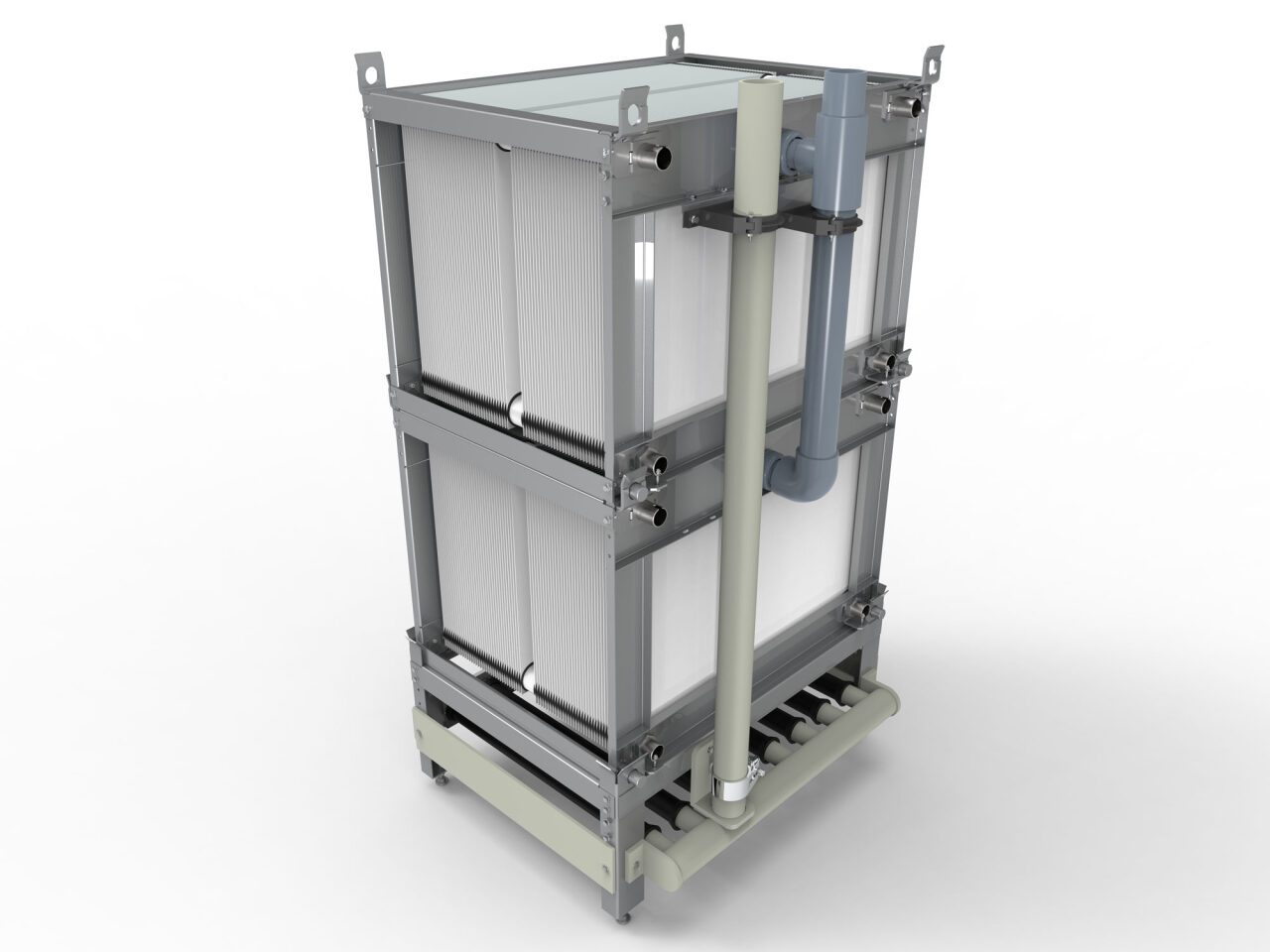 BIO-CEL M+
Cleaner Water
MANN+HUMMEL focuses on membrane solutions for the filtration of wastewater, drinking water, process fluids and for seawater desalination.
MANN+HUMMEL Water & Fluid Solutions presents the membrane bioreactor (MBR) BIO-CEL® M+. It is MANN+HUMMEL's most versatile solution for wastewater treatment plants to date. BIO-CEL M+ is optimized for use in mobile and medium-sized wastewater treatment plants, and perfectly fits into a High Cube container, which allows the construction of extremely compact decentralized wastewater treatment plants. One unit can treat the wastewater of up to 480 population equivalent (PE) per day, corresponding to the wastewater of about 115 households.
BIO-CEL M+ features the high-performance BIO-CEL UV400T ultrafiltration membrane – specifically developed and optimized for use in membrane bioreactors, offering greater longevity, support and performance – which prevents antibiotic-resistant bacteria from entering the aquatic environment.
Furthermore, MANN+HUMMEL's Seccua company, a world leader in the field of drinking water treatment for private households, public buildings, commercial enterprises and municipalities, will present the UrSpring water filter for single- and multi-family homes. The UrSpring water filter not only reliably removes particles such as microplastics, rust, and turbidity, but also up to 99.99999% of bacteria and parasites and up to 99.99% of viruses from drinking water. Seccua aims to give people worldwide access to clean, hygienic drinking water.
IoT Solutions for Cleaner Mobility, Cleaner Air, Cleaner Water
The MANN+HUMMEL expertise in filtration combined with digital solutions creates more efficiency and value for customers. Examples include solutions such as qlair for monitoring air quality in buildings, Senzit for indicating the status of air filters in construction and agricultural machinery, and Streametric for monitoring the membrane in wastewater treatment plants. Thanks to these intelligent MANN+HUMMEL systems, customers can work in a more resource-conserving and energy-efficient way and increase their productivity.
MANN+HUMMEL and M-Filter Group
MANN+HUMMEL and the M-Filter Group, one of the largest filter manufacturers in Northern and Eastern Europe, will be joining forces. Products and solutions from both companies can be found at the MANN+HUMMEL booth (Hall 8, Booth C11) and at the M-Filter booth (Hall 7, Booth K8).
Read more about MANN+HUMMEL's presence at Filtech here: