Commercial buildings are places, where many people spend a lot of their time. Whether it is in shopping malls, restaurants, museums, hotels, at the workplace, school, university or kindergarten, it is important that people feel comfortable - and this includes the safe and reliable supply of clean air and clean water.
Clean Air for Commercial Buildings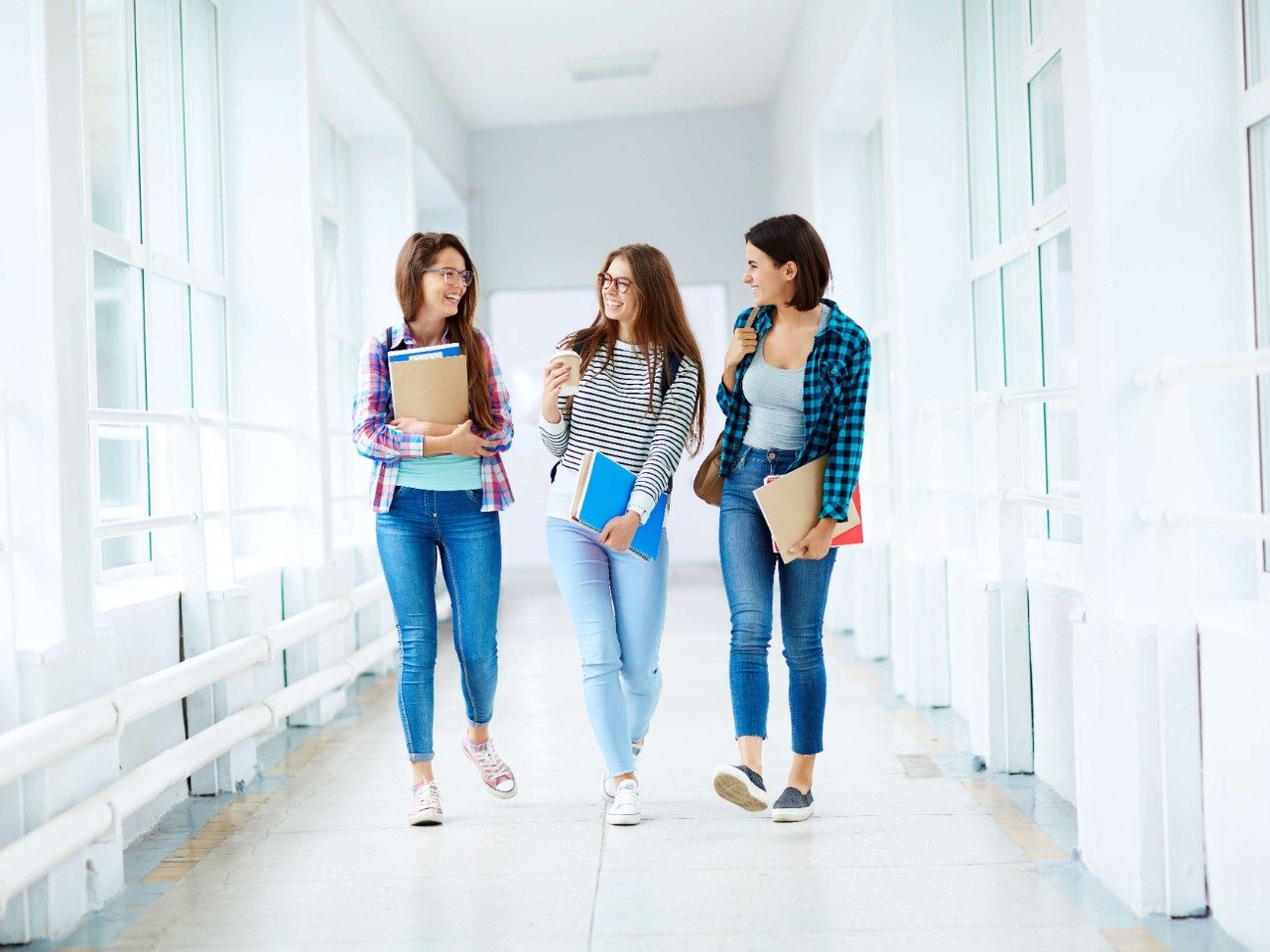 The air quality within commercial buildings can and will ultimately have a direct impact on people´s wellbeing, mood, health and performance. Regardles of their shape, form or use, commercial buildings all share at least the fact that a number of people enter and leave these frequently every day all day. While coming and going, they themselves become sources of air pollution. Their hair, skin, clothing and exhalation are all contributing to compromised indoor air quality.
Open doors or windows are the perfect opportunity for harmful pollutants, such as fine dust, exhaust gases from heavy traffic, nitrogene dioxide (NO2), ozone, pollen to enter your indoor environment and harm people inside.
  
This is why effective air filtration solutions are needed as an active defense against harmful airborne contaminants. Especially for Facility Managers, professional air filtration solutions that best meet the sweet spot between air filtration efficiency and energy efficency, are crucial to their success and the maximization of their facility management contracts´ value. Besides a minimization of costs, e.g. for filter equipment, facility managers still need to make sure they operate buildings safely.
MANN+HUMMEL offers a full range of HVAC filters to keep people inside of buildings safe while making sure to have the best possible impact on a buildings´ total cost of ownership.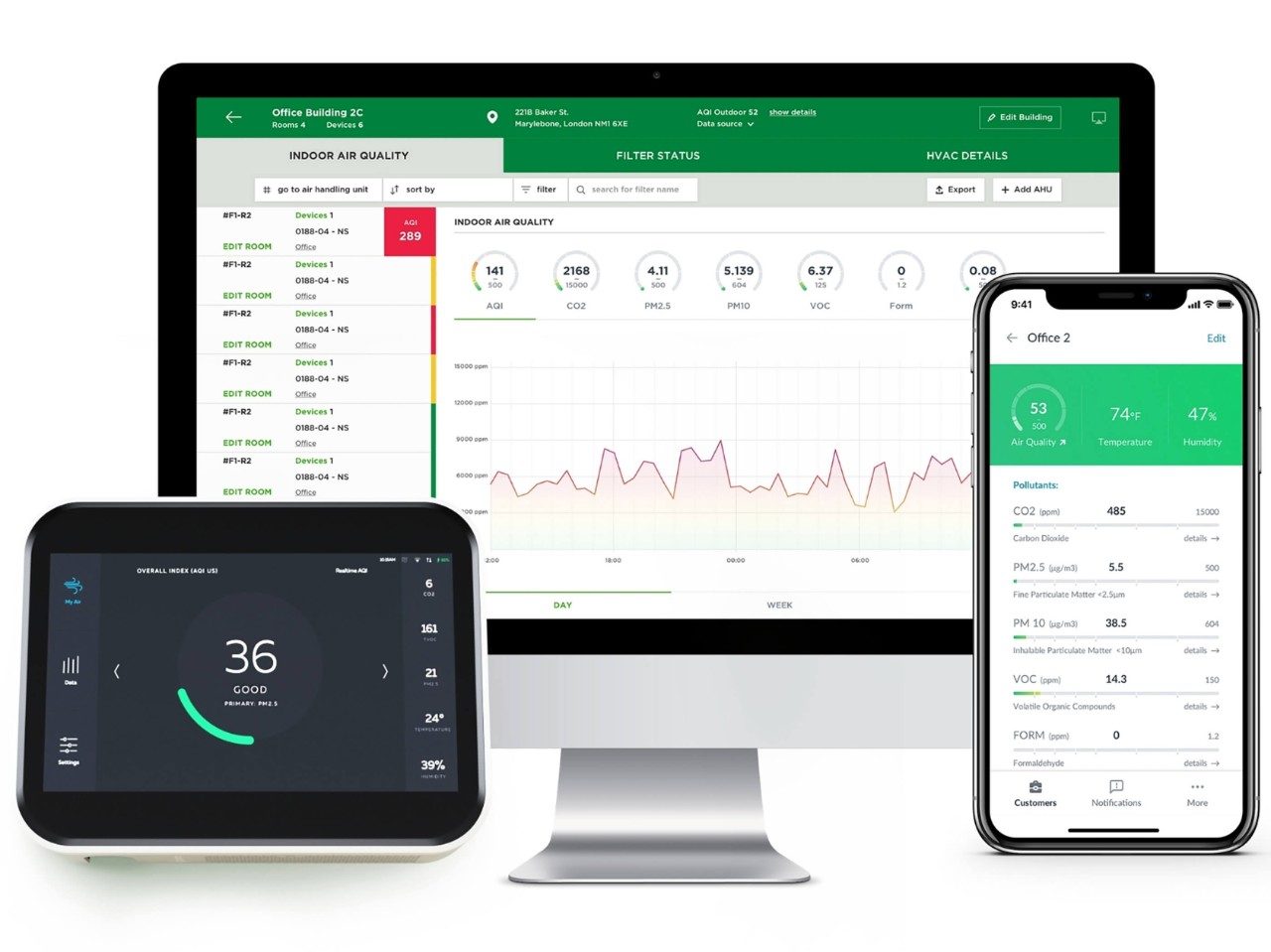 As innovative filtration solutions providers, we have upgraded our offering to digital clean air solutions for facility managers. With Tri-Dim Digital Suite and qlair, we provide sensor enhanced assessment, improvement and management of the air quality inside of your building.
With our Digital Solutions offering for clean air in buildings, we combine Artificial Intelligence (AI) with state-of-the-art filtration solutions to improve building efficiency and reduce energy consumption and thus ultimately costs. Our intelligent monitoring devices provide maximum insight into the performance of your HVAC system resulting in real time predictive maintenance alerts which help you to find the perfect timing for filter services. Putting brains into our filters with sensor technology, the HVAC systems in buildings can proactively be adjusted and maintained.

Virus Free Indoor Air for Commercial Buildings

In times of a pandemic, the regular filter set-up will no longer be sufficiently effective. Standard HVAC filters are not designed to safely capture viruses and bacteria. Therefore, MANN+HUMMEL provides innovative ePTFE HEPA filter elements, which will make an easy upgrade of existing Heating Ventilation and Cooling Systems fit to HEPA level possible. Supply air at cleanroom quality can become reality without major system changes or reconfigurations or downtimes.
In case your commercial building does not already have an existing HVAC system, the mobile and stationary OurAir room air purifiers can be quickly set-up and will capture more than 99.995% of viruses and bacteria in their built-in HEPA* H14 filters. They will help keep aersol levels in your indoor environment at very low levels so the infection risk through virus-laden aerosols within your building can be reduced significantly. Wearing face masks properly, keeping a distance, adhering to hygiene rules and aerating you facilities as best as possible will round off your infection prevention strategy indoors.
*individually tested according to ISO 29463 and EN 1822
Wastewater Treatment for the Hospitality Industry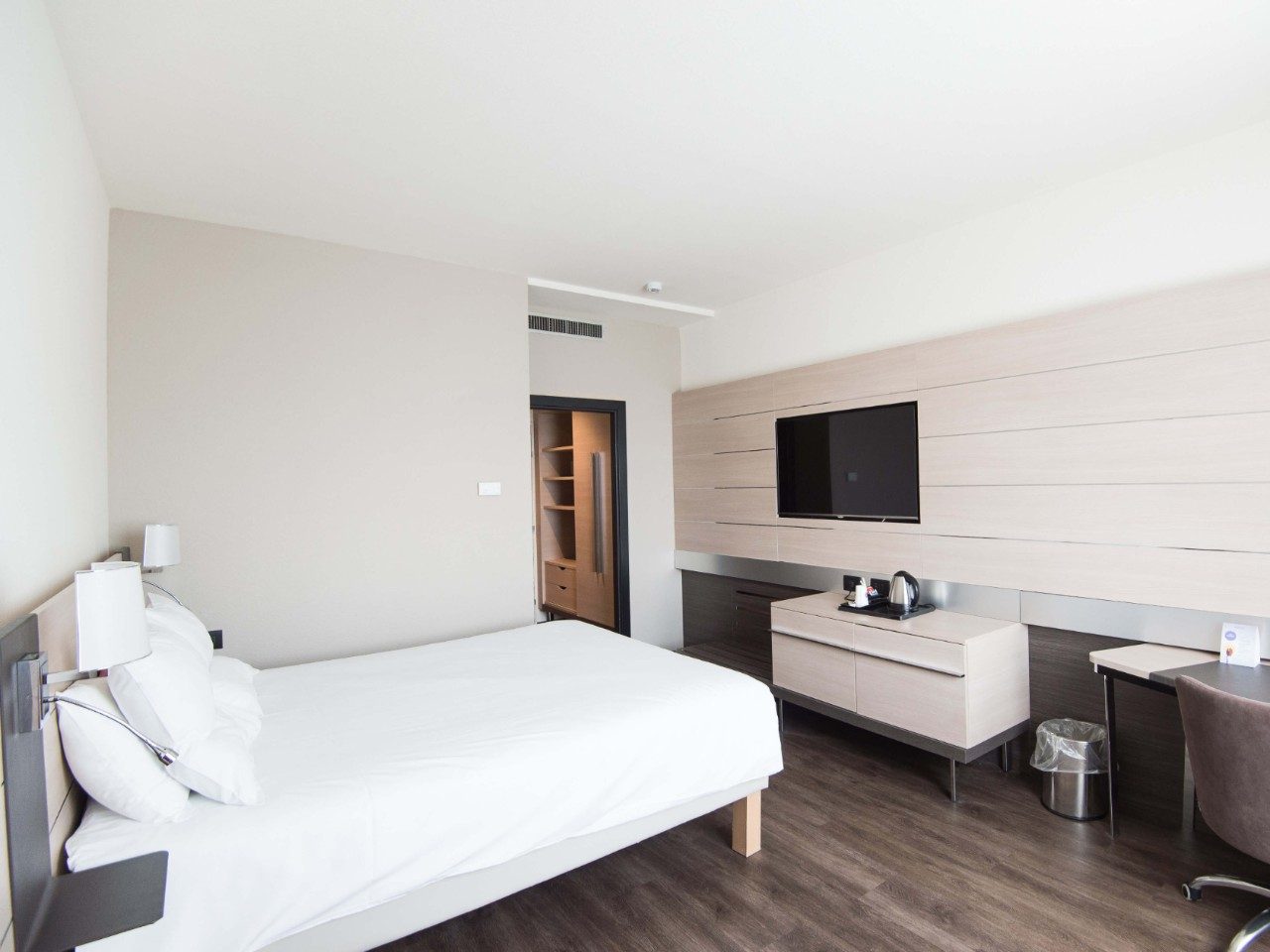 Besides efficient and reliable air filtration solutions, airports, hotels, hospitals, shopping centers, and other similarly-sized establishments need a simple and efficient way to treat wastewater generated at their locations.
MANN+HUMMEL Water & Membrane Solutions has the perfect wastewater treatment solution as BIO-CEL® EASY was designed with these clients in mind. The pre-assembled, standalone device does not require extensive wastewater treatment expertise or time consuming and complicated operating procedures. It is ready-to-use and ideal for small and medium-sized applications requiring only minimal operator supervision.
Equipped with membrane bioreactor (MBR) technology it is cutting-edge technology, ensuring excellent performance.

Water Sanitation for Commercial Buildings
Not only the wastewater from commercial buildings needs to be treated reliably but also the water that is coming into these buildings must be free from harmful substances.
MANN+HUMMEL´s subsidiary Seccua offers leading ultrafiltration solutions for water sanitation. Pathogens, legionella, rust or lime will not have a chance to harm people as they will be safely captured by Seccua´s ultrafiltration membrane systems. The installed ultrafiltration membranes will do a great job rejecting these harmful water pollutants so no chemicals will be needed nor will their residues compromise water quality or tase.
Building operators or owners as well as facility managers will find the best suitable water sanitation and purification solutions to provide safe and healthy water quality with us.