Customer Focus & Sustainability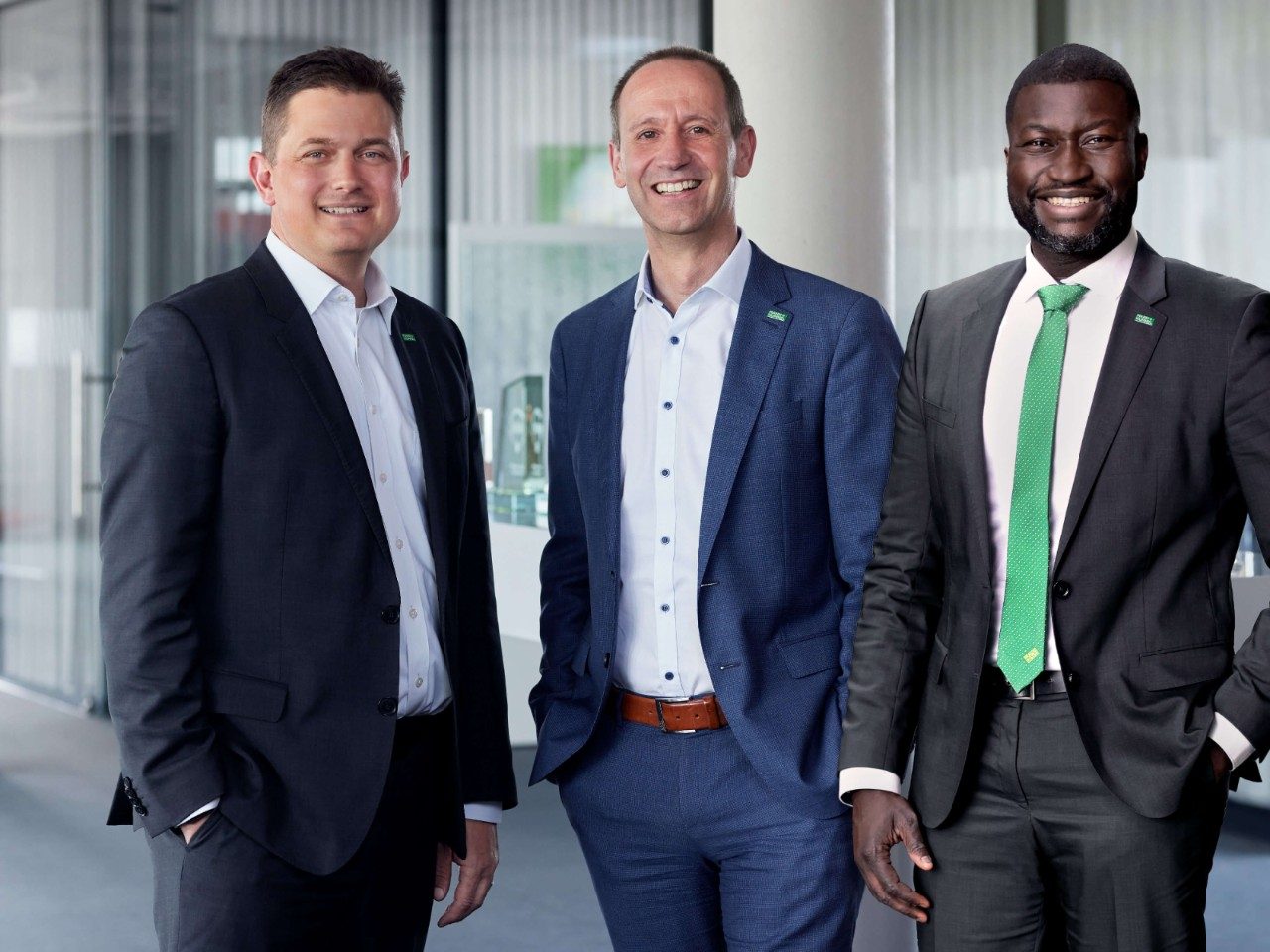 Kurk Wilks, President & Chief Executive Officer, Harald Späth, President & General Manager Original Equipment, and Fua Nipah, President & General Manager Life Sciences & Environment
KURK WILKS, President & Chief Executive Officer: 2020 was a year of crisis that also held a lot of unexpected events and results for us. A lot had to change in a short time, but there are always new opportunities in disruptive change. If you manage to adapt to the rapidly changing market requirements of this time and also have solutions ready at hand for unexpected customer requests, you will be able to successfully master this change.
Our actions at MANN+HUMMEL are always based on our corporate values – the FILTER values – Focus, Innovation, Leadership, Trust, Empowerment, and Results. Furthermore, we act according to the credo "EXTREME Ownership": We assume that our employees approach all challenges with a very high degree of personal responsibility and targeted customer orientation. We see ourselves as a strong development partner for our customers, because only by working  together can we achieve the best solutions. Ultimately, we are successful when our customers are successful. This is also where MANN+HUMMEL excelled with a number of activities in 2020.
The right solution in the right quality at the right price. That is what MANN+HUMMEL wants to offer its customers. But for us, customer focus begins long before that. 
That is why we launched project "CODE" at the beginning of 2020. The goal is to always be "one step ahead of customers" and thus anticipate their potential information, product, or service needs. As part of this, we are also working to consolidate, standardize, and professionalize all our digital customer touchpoints and channels. In this way, we are building our Customer Oriented Digital Ecosystem step-by-step and simultaneously setting new standards.
HARALD SPÄTH, President & General Manager Original Equipment: At the beginning of the second quarter, our OE business came to an abrupt and almost complete standstill. We reacted swiftly and used our existing capacities in media production, simulation, and testing for other purposes. Straight away, we were able to set up filter media production for masks and even qualify one media for FFP2 and KN95 standards. This is a great example of how to respond quickly and with agility to unexpected market and customer demands. At the same time, it also enabled us to avoid having to put parts of our employees on short-time working. In our core business, it was more important than ever during this time to coordinate very closely with our customers and to know their requirements and needs. Only in this way was it possible to provide fast and flexible support in this difficult and completely unclear situation, especially as no one could estimate how the markets would develop. Within a very short time, we were thus able to ramp up our supply chains and our own production again after the dramatic slump.
Despite this challenging business environment, our customers stuck to their strategic goals and continued to pursue ongoing projects. We flexibly redeployed our internal capacities, and our experts provided highly variable support in a liquid work organization. This enabled us to make a valuable contribution to our customers' long-term goals even in times of great uncertainty.

FUA NIPAH, President & General Manager Life Sciences & Environment: Protecting ourselves, family, and friends from the Sars-CoV-2 infection has probably been on everyone's mind over the past year. While many companies around the world had to close their doors and go into lockdown, our Life Sciences & Environment (LS&E) teams were able to play an active role in combating the global pandemic, as our technology plays an important role in the vaccine manufacturing process.
Amongst others, our Water Solutions teams in Goleta (California), Fano (Italy), and Wiesbaden (Germany) continued to produce and supply membrane modules to our customers in the pharmaceutical and biotech industries. This is one of the reasons why our production plants were categorized as "system relevant".
In addition to the start-up of a state-of-the-art face mask production line at our new large-scale plant in Kunshan, China, we were also able to respond quickly to the increasing demand for virus-free air in indoor environments. With more than 60 years of leading expertise in cleanroom filtration and operating rooms, we are uniquely qualified to offer our individually tested and certified HEPA (High Efficiency Particulate Air) filtration solutions for use in our mobile air purifiers (OurAir) and as upgrade solutions for existing air handling systems. Thus, our air filtration technology can provide virus-filtered air in virtually any indoor environment.
One of the most exciting projects in LS&E in 2020 was a joint development with one of our largest automotive customers, the Ford Motor Company. Following instructions from the former President of the United States of America, Ford set up a production line for the production of assisted air ventilation devices. Today, these protect medical personnel during the treatment of COVID-19 patients from infections. For this project, Ford chose MANN+HUMMEL as its development partner and selected our subsidiary Tri-Dim Filter Corporation to manufacture professional, custom-made mini-HEPA filter elements. The project went live in just 40 days: Further proof that we can achieve great results together with our customers.
Sustainability at MANN+HUMMEL
KURK WILKS, President & Chief Executive Officer: Have you ever asked yourself what true sustainability is? Let us give you a brief overview of MANN+HUMMEL's world of sustainability. Because we think sustainability is much more than caring about the environment or being philanthropic.
In leading by example, we add a fourth dimension to the existing concept of sustainability, which already includes ecological, economic, and social aspects – technology. In our case: The dimension of filtration. For us, sustainability is not an empty "buzzword", rather a natural part of filtration. For 80 years, we have been separating the useful from the harmful with the help of our core business, filtration. In this way, MANN+HUMMEL has effectively always made a contribution to true sustainability.
Increasing urbanization, air pollution, contaminated water, and freshwater scarcity: These are just a few examples of the growing need for filtration solutions worldwide. We are convinced that professional filtration and separation solutions are key technologies of the 21st century and thus make an important contribution to making the world cleaner and the use of resources more sustainable. Our core competence – filtration – is not only the basis of our success as a company, it is also our responsibility.
With a global R&D network of more than 1,100 engineers worldwide, we at MANN+HUMMEL are continuously working on the development of innovative filtration solutions. For us, clean air and water are not only a human right, they are also a basic requirement for life on earth. These ecological challenges, which we are all faced with, are an integral part of the MANN+HUMMEL business case.