Transformation Enablers & Talent Management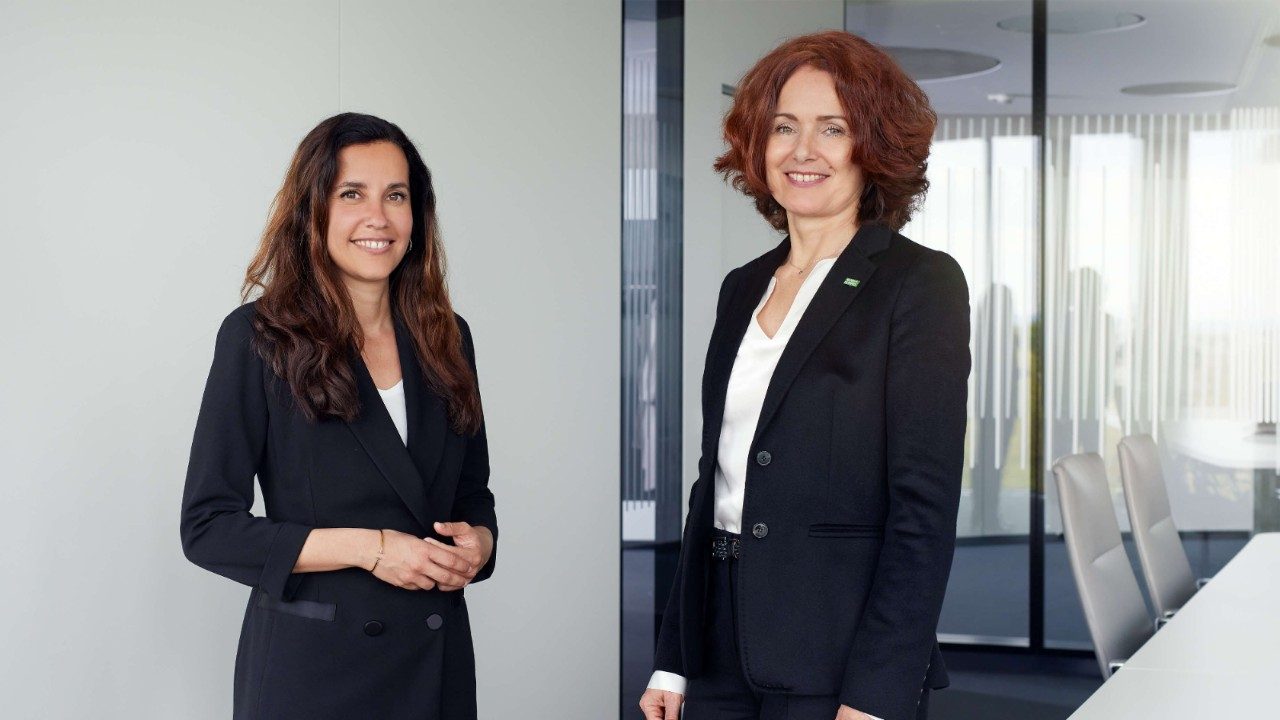 Sarina Singh, Director People and Organizational Development, and Emese Weissenbacher, Executive Vice President & Chief Financial Officer
IT, Digitalization, and Talents – our Transformation Enablers
EMESE WEISSENBACHER, Executive Vice President & Chief Financial Officer: Transformation means change. Initiating a change process and driving transformation requires a high level of trust and a thought-out plan. The plan for a company's transformation towards a successful and profitable future in an increasingly digital world is, to some extent, a given, as important pillars, such as an adequate information technology and structure, as well as the digitalization of products, services, or customer journeys simply cannot be missing. Designing the right plan, however, does not only mean answering the questions of WHAT you do or IF you do it, but rather HOW you do it and WHY.
WHY we at MANN+HUMMEL have been working on this plan

Digitalization has already changed the way how we live and work, and will continue to do so in the future. It has already had an impact on our core business and will continue to play a decisive role here. For MANN+HUMMEL, this is a very welcome opportunity to take our company, our technology, and our solutions to the next level. The situation encourages us to think outside the box. Rather than limiting us, it helps us to continue in the right direction. Being the best partner for our customers, the employer of choice with unlimited opportunities, welcoming the future – this is what drives us to meet the challenge of a successful transformation. Our journey from an international 'analog' automotive supplier to a global, digital and data-driven company for cross-industry filtration solutions with intelligently linked processes and production sites where we provide smart filtration solutions is not a project over the period of a single year, but a continuous process. Transformation never stops, and neither will we. 
HOW we approached the topic of transformation and WHAT we are doing
Always starting with the market and what drives our customers, we have created a comprehensive framework against which we will one day have evolved into a fully digitalized company. newIT – the name says it all – is our overarching, global program to completely reorganize our IT infrastructure and organization. The program comprises 30 projects and includes, amongst other things, the establishment of our "Security Operations Center" and an "Identity Access Management System". This will enable us to address fundamentally important and overarching issues such as security and fast, continuous data availability. "Cloud Readiness" together with appropriate governance, the development of our "Application Consolidation HUB" to connect our global data centers with each other, the further rollout of SAP in our Transportation organization and the cloud-based ERP solution SAP/4 HANA in our LS&E sites are just a few examples that show how versatile our solution approach is. In times of a pandemic and social distancing, the urgent need for seamless virtual collaboration reached an even higher priority – another reason to accelerate our global rollout of "Collaboration O365".
MANN+HUMMEL also initiated several digital projects that affect both direct customer interaction as well as internal processes, with the aim of developing a customer-oriented ecosystem and integrated service and lead management processes. Furthermore, we have built a reliable set-up that enables us to make intelligent decisions based on data. This is one of the most important building blocks of our IIoT organization, which is currently being developed.
Driving digital transformation is only part of the plan, because successful change would not be possible without the right people on board, working efficiently together in high-performing teams. We need to enable these people, empower them and make sure they have everything they need to be successful in their jobs. This is because trust, personal responsibility, entrepreneurial thinking, and action are keys to success.
Successfully mastering our transformation requires the right preparation. On the one hand, it is necessary to identify and define the new jobs and tasks that will result from the transformation, and on the other hand, to equip the right people with the appropriate skills to make the successful execution of these tasks possible. Hiring external specialists whose profiles match the required skills is part of this strategy; developing talent within our company the other. We are convinced that we already have great talent on board. At MANN+HUMMEL, we offer an environment for them to develop and grow.
I am very proud of how our employees have handled the past year. Never has a year been more characterized by speed, uncertainty, and surprises, but together we were able to overcome all these challenges: We empowered our employees, and they took responsibility for their tasks with a great deal of initiative. In this context, the diversity of our employees also plays a major role. For us, diversity does not just mean that women have the same rights, positions, or salary levels as their male colleagues. It's also about the many benefits that come from working in teams with different cultural and ethnic backgrounds. We firmly believe that different talents, in terms of education or personal background, can play different but equally important roles within our organization. Accordingly, we support and develop them appropriately and with the same focus.
Talent Management at MANN+HUMMEL
SARINA SINGH, Director People and Organizational Development: We don't believe in hierarchy, we believe in enablement, empowerment, and trust. At MANN+HUMMEL we are convinced that "Everyone has talent" which also forms the foundation of our talent management approach. Not everyone has a leadership profile or wants to become a leader. Some have the skills and talent to develop themselves into an expert or a project career, while others are more qualified for cross-functional or job-family-specific careers. We develop and manage our talents in the context of our organization's requirements and according to their potential and skills. This is how we succeed in achieving our goals – today and in the future. We firmly believe in the concept of diversity and co-creation. For this reason, we involve a variety of different stakeholders with diverse personal and professional profiles in the talent management and development process. Accordingly, these groups are composed of managers and employees of different ages and hierarchical levels as well as works councils.
In addition, we incorporate our own experiences from pilot projects, survey results and the ideas of other colleagues into the process. I myself have only recently joined the MANN+HUMMEL Group as Director People and Organizational Development and am very much looking forward to strategically expanding our talent management. In this way, we always ensure that we have the right employees in exactly the right positions, and that we are successful together and remain so.
More Insights from the Year 2020