Back
Filtered by
Sustainability
Sustainability at MANN+HUMMEL: Global Director CSR Nils Detje in interview
Humanity is facing the greatest challenges in its history. Climate change, global air pollution, water scarcity and social injustice demand a rethink. How can companies act more sustainably? How can innovation and technology solve ecological, economic and social problems? MANN+HUMMEL is already taking responsibility for this today. Our filtration solutions ensure cleaner mobility, cleaner air and cleaner water. Our short- and long-term goals are clearly defined: We create sustainable business solutions and relationships for a better tomorrow. Nils Detje, Global Director CSR at MANN+HUMMEL, tells us in an interview what sustainability looks like at MANN+HUMMEL. Now and in the future. For a cleaner planet.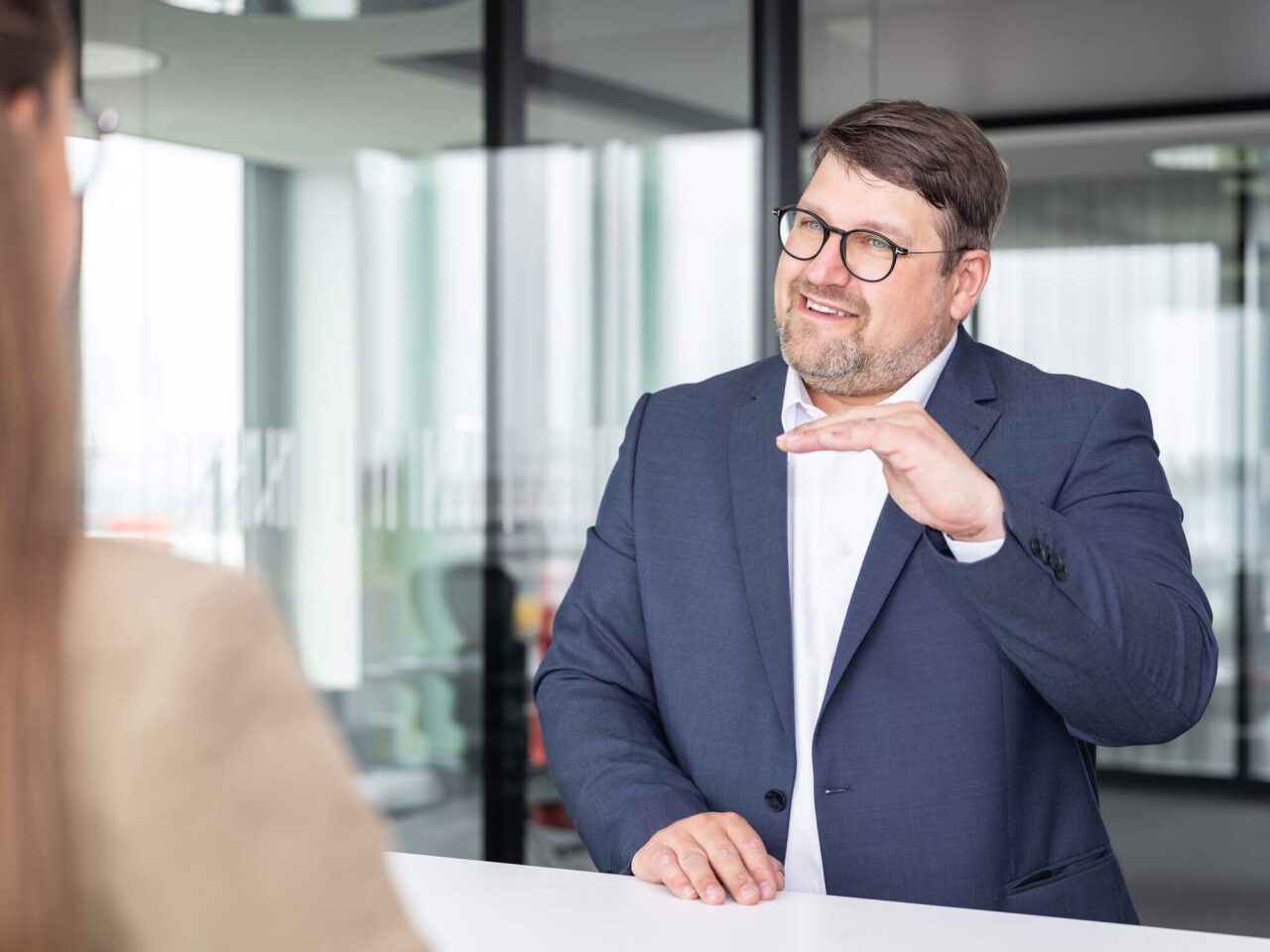 Interview with Director CSR Nils Detje
What do you think are the most urgent challenges to address?
"Current developments show us that we are making great demands on our wonderful planet. In some cases too much. This is already having direct consequences. Global warming is increasing, driven by the consumption of fossil fuels and raw materials. Air, water and land pollution are also getting worse. And water scarcity is becoming more and more of a focus. These developments particularly affect people who already do not have the best living conditions. At MANN+HUMMEL, we firmly believe that clean air and water are a human right and a basic requirement for life. As a company, this is also why we take responsibility for fair working conditions and corporate citizenship in our locations."
How can filtration help solve these challenges in a sustainable way?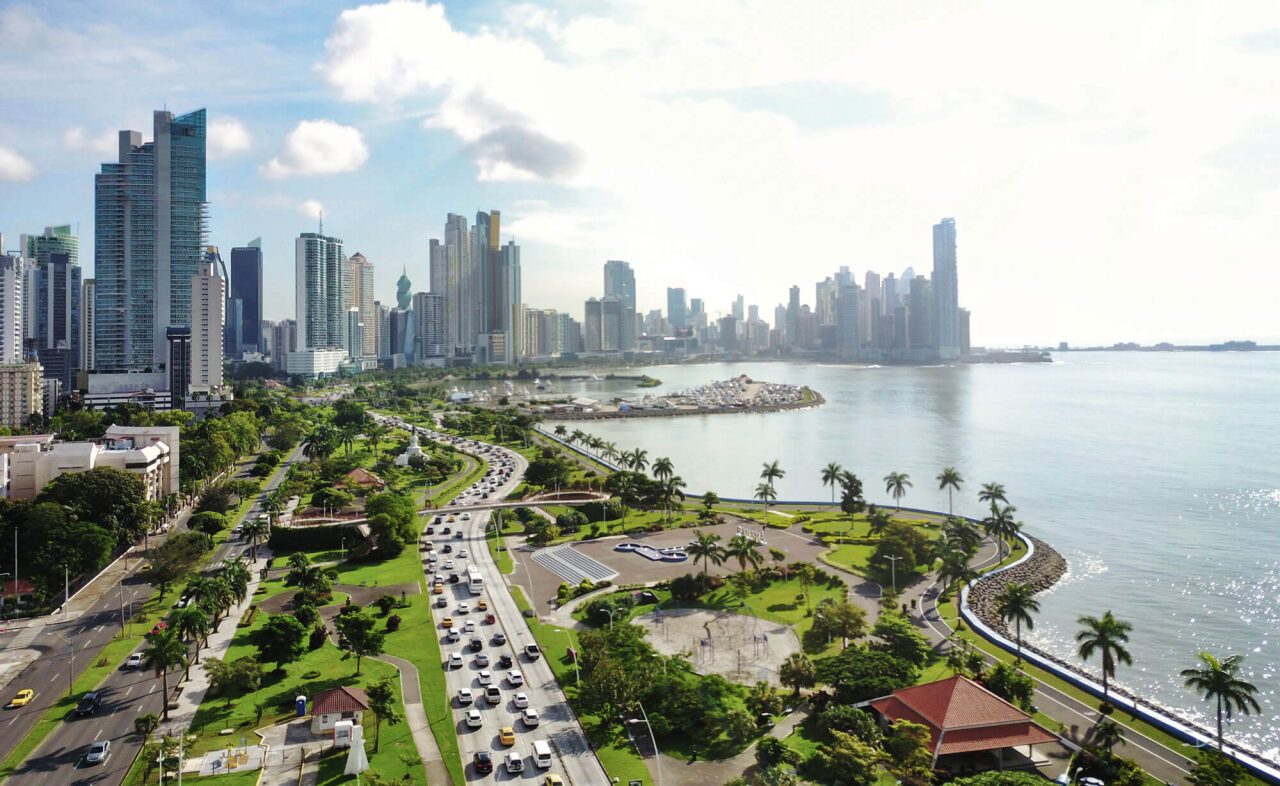 "At MANN+HUMMEL, we are convinced that filtration and separation technologies are key solutions for the 21st century and contribute significantly to making our world a better and safer place.
Our motto is: Filtration is sustainability! In countless applications, our products and solutions are already separating the useful from the harmful. According to the WHO, 99% of humanity breathes "unhealthy" air. This makes it the number one health risk. With our mobile and static applications in our Cleaner Mobility and Cleaner Air portfolio we offer a wide range of solutions and can make an active contribution to making the air we breathe cleaner again.
In the stationary sector, our air filters up to the highest HEPA level clean the air we breathe - from industrial applications, to stores, to hospitals for cleanroom air quality. The same applies, of course, to applications in and on all types of vehicles - including alternative drive systems. Fine dust emissions, for example, can be reduced with our brake dust filter on vehicles. Our automotive filters can also reliably clean air inside the vehicles – at the highest level.
With our Cleaner Water solutions, we can use water filtration and membrane solutions to purify fresh water and process water, and turn salt water into drinking water. This works for everything from small, decentralized plants to municipal supplies for large cities. With our products, we also support our partners in making their products even more sustainable."
What is MANN+HUMMEL's position on CSR (Corporate Social Responsibility) and how are the brand values lived out globally?
"We separate the useful from the harmful. That is our corporate purpose. This applies not only to our products, but also to our daily actions. We take responsibility for future-proof and sustainable solutions and business relationships. The issue of CSR is the direct responsibility of our CEO, which shows just how important it is for us at MANN+HUMMEL. And the owner families are also actively involved in this cross-generational task.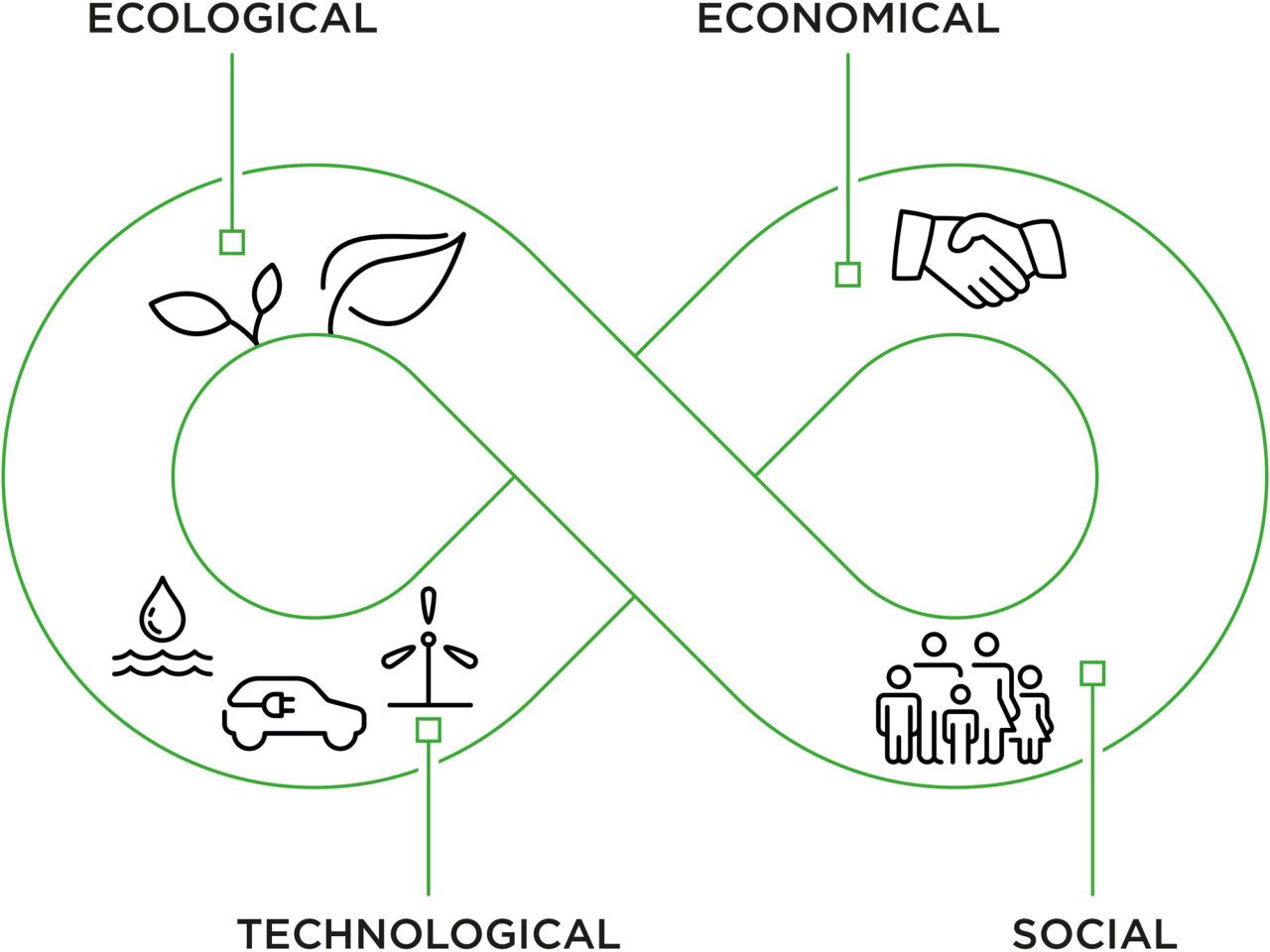 Through our CSR strategy, we involve the entire global organization and empower our employees to find solutions in new dimensions. We work with this commitment: "We want to enable and encourage our employees to achieve fast and exceptional results. Making top performance possible requires the appropriate environment."
In terms of sustainability, our solution horizon is based on the 'triple line', which includes three dimensions: the ecological, the economic and the social. At MANN+HUMMEL, we see ourselves as pioneers and add a fourth dimension to these existing concepts. As a technology-driven company, we have been developing innovative solutions for eight decades now. We firmly believe that the dimension of technology is an essential component of sustainability. In our case at MANN+HUMMEL, the dimension of technology is indeed the dimension of filtration."
Why do you see technology in particular as the solution, rather than the problem?
"As mentioned at the beginning, technological progress since the beginning of industrialization has been largely responsible for the changes to our planet. So it stands to reason that the solution to mitigation lies in technology. Through filtration solutions, we will maintain or create healthy habitats. But we also want to ensure sustainable solutions in the manufacture of our products by using smart and sustainable raw materials, machinery and equipment, and logistics networks. But technology means even more to us. It is the key to making workplaces more ergonomic and to further optimizing production workflows and business processes through digital networking. This enables us to offer our most important resource, our employees, high-quality and attractive working environments. The topic of "data-driven digitization" creates enormous opportunities here. Both for customer solutions and in the field of analytics and optimization."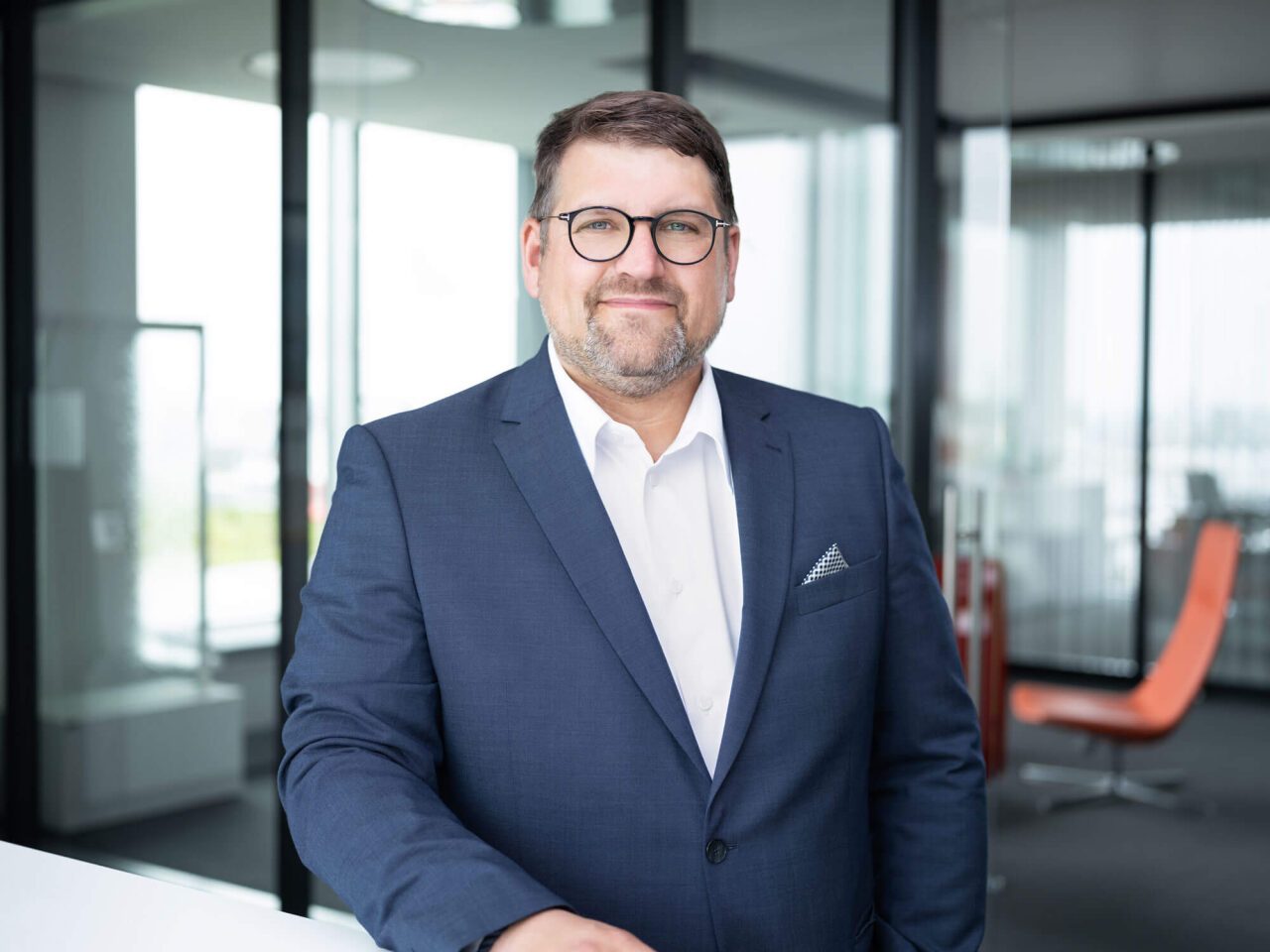 Professional career
Nils Detje studied Production Engineering & Management in Hamburg. He then worked for more than ten years in the field of strategy & consulting in various positions, including at Deutsche Bahn. Most recently, he was responsible for setting up sustainability management and non-financial reporting at IAV GmbH in Berlin.
Since April 2022, he has been responsible for all CSR activities of the MANN+HUMMEL Group worldwide as Director Global Corporate Social Responsibility.
What concrete steps has MANN+HUMMEL already taken in the short, medium and long term?
"MANN+HUMMEL has a solid foundation in the area of corporate social responsibility. I must praise my colleagues here, who have driven and continue to drive forward a wide variety of issues. In 2021, we at MANN+HUMMEL also made a clear statement on supporting the UN Sustainable Development Goals by joining the UN Global Compact: Corporate social responsibility means commitment!
We are highly rated by our partners, customers and external agencies. With the revision and rollout of the new Supplier Code of Conducts, we have also created the basis for expanding our sustainability goals in the supply chain.
Nevertheless, we still have some way to go:
We are currently developing a Group-wide CSR strategy with which we will advance ten key topics. The focus is on our definition of economic sustainability. As important as this topic is, we need to strike a balance between economic, environmental and social aspects. Always with the aim of providing exceptional products for our customers. This year we will reach a major milestone in the area of supplier management with the implementation of the requirements of the German Due Diligence Act - also known as the Supply Chain Act (LkSG in German). For the fiscal year, we will establish a risk management system in our purchasing and decision-making processes to ensure that our suppliers comply with our values and requirements and remedy any misconduct.
We are prioritizing the issue of the calculation of the product footprint and life cycle assessment, and will integrate this at our design phase. On the one hand, this knowledge enables us to make our products more sustainable throughout their entire life cycle and to provide our customers with specific values so that they, in turn, can make their products more sustainable. But we are also working on holistic solutions with our partners in the area of circular economy. 
Our long-term goal is to become climate-neutral by 2050. In 2025, we will obtain our electricity from renewable resources for the first time. Where this is not possible due to regional specifics, we will offset the corresponding volumes. At the same time, we are working on supply solutions that will enable us to produce our own electricity from alternative energy sources. The goal is clear: by 2035, we will be CO2-neutral in our production!"
Sustainability is a commitment for MANN+HUMMEL
Protecting people and the environment is our top priority. We have been separating the useful from the harmful for more than 80 years, not just since yesterday. In 2041 MANN+HUMMEL will be 100 years old. And still, we will keep supporting our customers on their way to sustainability with sustainable products and continue to make our contribution to a cleaner planet - with that same dedication and innovative strength. Stay tuned, there's so much more to come.