Report of the Supervisory Board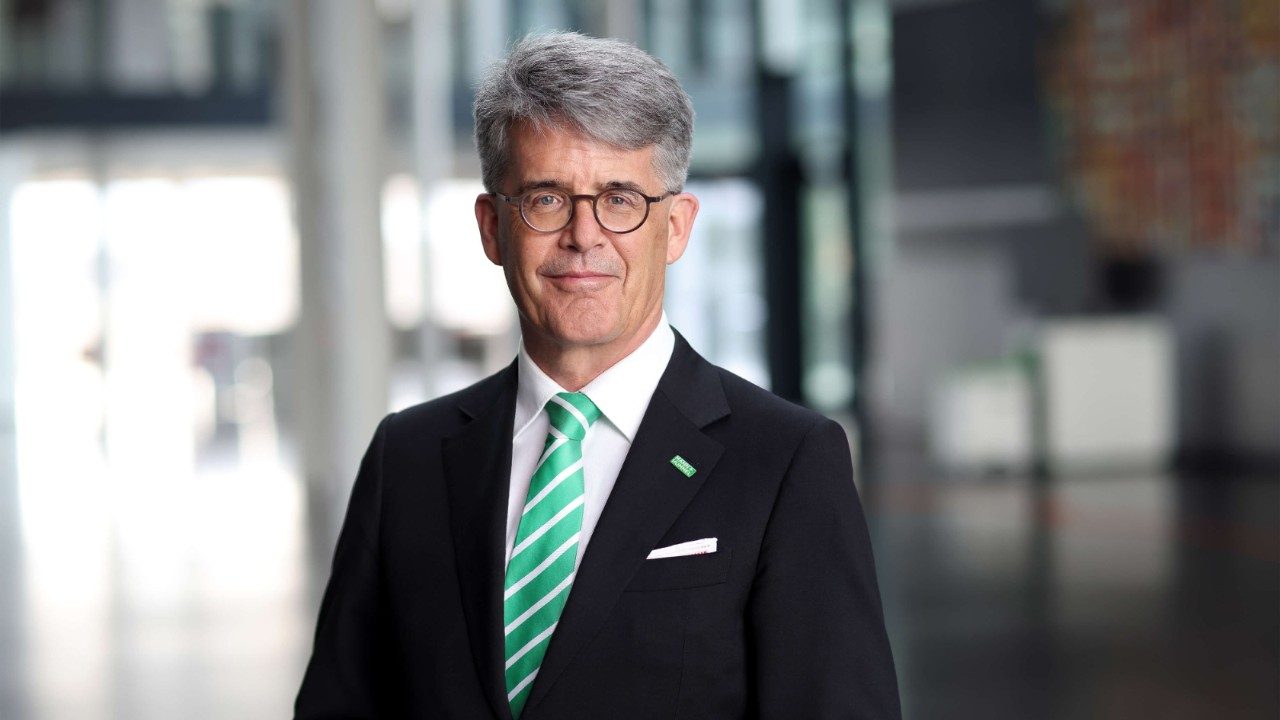 Thomas Fischer, Chairman of the Supervisory Board
80 years. Or, to make it more tangible: A whole human life.
Today, we at MANN+HUMMEL can look back on an impressive company history. It is a tradition that we do not take for granted. Since the company was founded eight decades ago by Adolf Mann and Dr. Erich Hummel, many things have changed in our company and, above all, in the world around us. What has not changed, however, are our principles: The compass of values of a traditional family business.
The year 2020 was shaped by three central topics for our company. First and foremost is digitalization, which continues to offer enormous opportunities for our company and our business model. The second challenge was the general conditions we all faced: The uncertainties of global politics, structural changes in our core business and the automotive industry, and the need to continuously review and adapt our production network. And last but not least: A pandemic of unprecedented scale which had a substantial impact on our business. Challenges can be met in different ways: Either you master them by acting quickly and consistently, or you stumble. Simply surviving a crisis – this has never been the  standard at MANN+HUMMEL. Over the past eight decades, our declared goal has always been to emerge from crises stronger than before.
With great commitment and the courage to change, our entire team has successfully mastered the challenges of 2020. Our company has developed better than initially expected and has always stayed on course in these extraordinarily uncertain times. Our thanks go not only to our team, but also to our customers and partners who have supported MANN+HUMMEL on our journey to "Leadership in Filtration". We are proud and grateful that we have grown together and also successfully managed this situation together.
We look to the future with anticipation, confidence and optimism, convinced that our mission to "Separate the useful from the harmful" is a key to solving the challenges of the 21st century. If the  importance of filtration has ever been in question, the COVID-19 pandemic has clearly demonstrated the great value it holds and should hold for all of us.
We are also proud of how our filtration expertise and technologies have enabled us to develop and deliver filters and air purifiers very quickly during this critical time. Our devices filter more than 99.995% of viruses and their mutations from the air. In hospitals, classrooms, supermarkets or anywhere people share air: Our products and solutions ensure that the air is as clean as possible. Ultimately, the name of our product says it all: OurAir.
This is just one of many successful examples of our company's potential. When asked about  MANN+HUMMEL's strategy for the future, I would summarize it in a few sentences: We, the leading filtration supplier, are continuing to develop our existing automotive business. In some areas, we are even expanding significantly to support cleaner mobility worldwide. At the same time, we are investing very heavily in technologies that enable cleaner air and cleaner water for people and the world.
If we want to properly prepare for the next eight decades, it is not enough to simply want to preserve what we have achieved so far. We must grow organically and selectively expand our existing businesses. For our goal of driving tomorrow's cleaner mobility, we need to look at alternative forms of propulsion and find suitable solutions. Filtration solutions have an equally central role to play in electric and hydrogen-powered vehicles as they do in traditional internal combustion engines that run on CO2-neutral synthetic fuels.  We are confident that filtration has a permanent place in all types of mobility and drive technologies. In areas where our organic growth is reaching its limits, we will strengthen ourselves through targeted investments and acquisitions. As we actively develop and prepare our business, we rely on the three drivers of our transformation: Sustainability, mobility, and digitization.
We are particularly dedicated to sustainability. It goes without saying that we comply with environmental standards at all MANN+HUMMEL sites and work together to meet our sustainability targets. In addition, we work side by side with our customers on sustainable products, solutions and services that create added value through the sustainability inherent in filtration.
From the first brave entrepreneurial steps in the 1940s to becoming a trusted global provider of filtration solutions – MANN+HUMMEL is grateful for its success and optimistic about the future. With passion and innovation, we continue to develop the most advanced filtration solutions because we are convinced that there will always be a demand for this key technology.
The Supervisory Board of MANN+HUMMEL Verwaltungs GmbH met twice in the year under review. The meetings focused on current business developments, particularly in the past year. In addition, there were also discussions on the possible impact of global economic developments. Additionally, the topics of investment and personnel policies, the quality situation, and the strategic alignment of the company and the Group were examined in depth. Issues with a negative impact on the company were also  discussed and examined constructively and critically. In the 2020 fiscal year, the Supervisory Board once again continuously supported the Management Board by examining and discussing the verbal and written reports of the Management Board in detail at the Supervisory Board meetings. The Chairman of the Supervisory Board also maintained constant contact with the Management Board.
The Supervisory Board was satisfied as to the legality, appropriateness and regularity of the activities of the Management Board at all times. The audit of the annual financial statements of MANN+HUMMEL International GmbH & Co. KG and the consolidated annual financial statements as well as the Group status report of the MANN+HUMMEL Group were audited by Ernst & Young GmbH, Wirtschaftsprüfungsgesellschaft, Flughafenstraße 61, 70629 Stuttgart. All documents were issued with an unqualified audit opinion. The Supervisory Board examined the annual financial statements, proposal for the appropriation of earnings, consolidated financial statements and Group status report in detail and was provided with a comprehensive report by the auditors regarding the results of their audits. The Supervisory Board approves the audit results without any reservations. Long-serving shareholder representative on the Supervisory Board, Walter N. Gehl, stepped down from the Board with effect from April 30, 2020. Dr. Klaus Peter Fouquet was appointed as the new shareholder representative with effect from May 1, 2020. The Supervisory Board appreciates Mr. Gehl's many years of dedicated service to the company. The shareholder families have every confidence in the company on its path into the future.
The Supervisory Board would like to thank all employees of the MANN+HUMMEL Group, the Executive Board, and the employee representatives for their successful efforts in the past fiscal year.
Ludwigsburg, June 2021
MANN+HUMMEL International GmbH & Co. KG
Thomas Fischer
Chairman of the Supervisory Board