Increasing air pollution levels have been a global challenge for decades. With ongoing population growth, urbanization and industrialization increasing, this trend seems to be irreversible. According to the World Health Organization (Ambient air pollution) 91% of the world´s population live in places where air pollution levels exceed WHO guidelines.
So the big question is: how to improve outdoor air quality? What countermeasures can we take in Germany and worldwide to achieve a better air quality ranking and ensure cleaner air?
For more than 80 years, MANN+HUMMEL stands for leadership in filtration. Our air pollution solutions offer a holistic approach to provide cleaner and healthier air, both indoors and outdoors. Stationary outdoor air purifiers and mobile solutions from MANN+HUMMEL can be used wherever better air quality is needed:
In hotspots with high traffic
In environments with high air pollution from industry
(our 

Filter Cubes

 are especially effective at reducing fine dust PM2.5 and PM10)
To filter harmful gases such as ground-level ozone or 

nitrogen oxides

 from the air
For direct use on vehicles to remove often overlooked contaminants like road and tire wear and brake dust
We are convinced that poor air quality in outdoor areas can be prevented. All it takes is know-how and innovation. Our range of clean air products, including stationary and mobile air purifiers, offers highly efficient, sustainable solutions against air pollution for a significant improvement of outdoor air quality.

Discover our products for better outdoor air quality, like our outdoor air purifiers for open and semi-open areas, or get in touch here and let our experts help you find the right solution for you.
Stationary Solutions that Tackle Outdoor Air Pollution
What is outdoor air pollution and how does it occur? Why is it important to improve air quality and how? Whether in dense cities, along high-traffic roads or in industrial areas, air pollution worldwide is caused by pollutants and gases like fine dust, nitrogen oxides or ozone. Air pollution has serious consequences on people's health and accelerates climate change.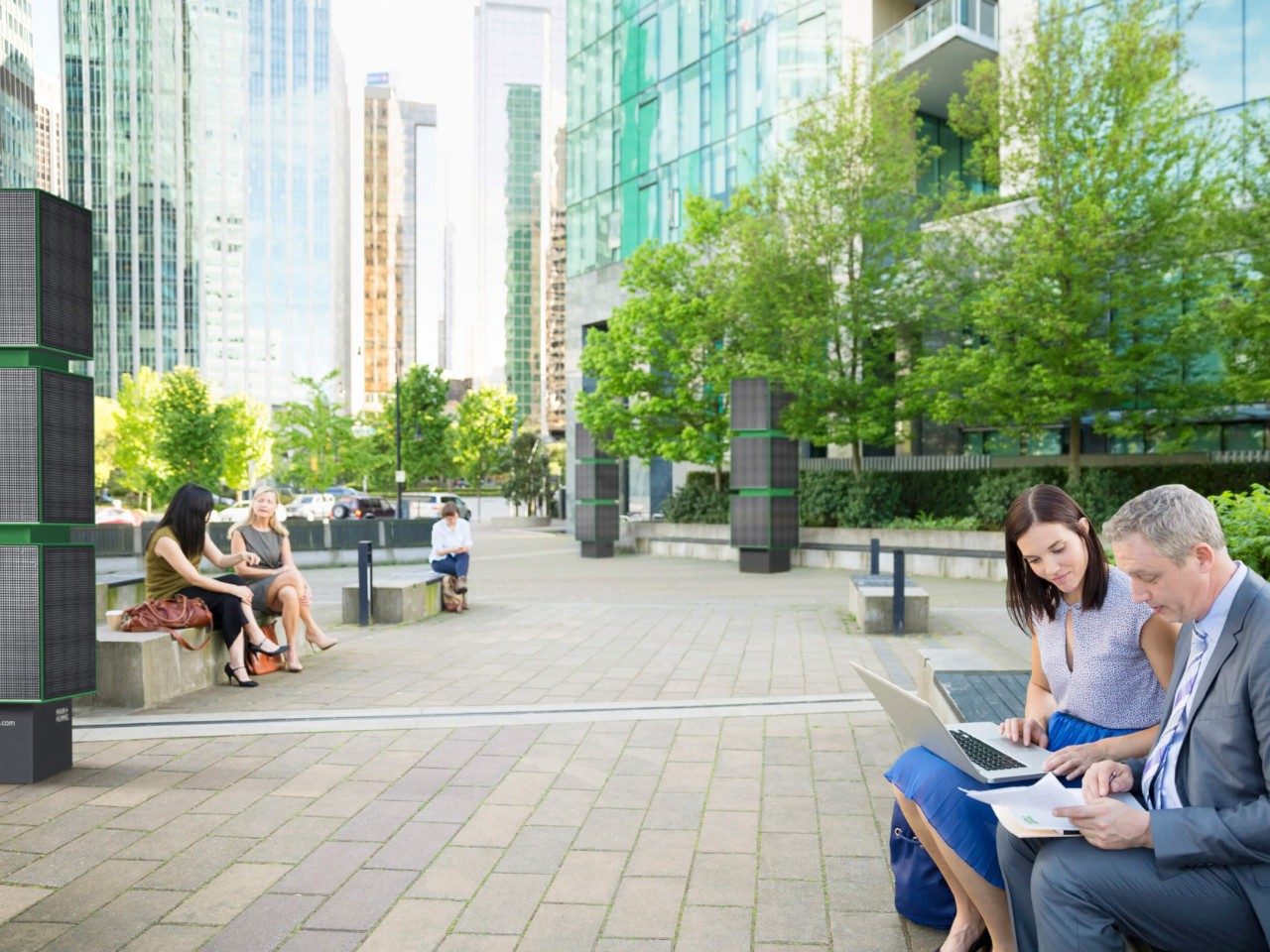 Filter Cubes
The intelligent outdoor air pollution solutions from MANN+HUMMEL effectively improve the air outside:
 
The Filter Cube technology is our innovative outdoor air purification system, perfectly designed to improve the air quality in urban areas. These

outdoor air purifiers

are stylish, modern and highly effective. The Filter Cubes capture fine dust as well as nitrogen dioxides and other pollutants and gases for better air quality values.
Filter Squares are used as air filters wherever space is limited, such as in subway stations or in shopping malls and food courts. These are ideal for reducing air pollution in semi-open areas, and combine impressive power with a modern, understated design.
The Filter Grid technology fits seamlessly into existing infrastructures like interactive billboards or bus stop shelters where it unobtrusively provides effective pollutant filtration.
Mobile Solutions for Better Air Quality
The negative impact of air pollution and pollutants in the outdoor air such as particulate matter and harmful gases on health and climate change are immense. This poses enormous challenges around the globe. We need quick solutions to improve air quality and the overall outdoor environmental quality.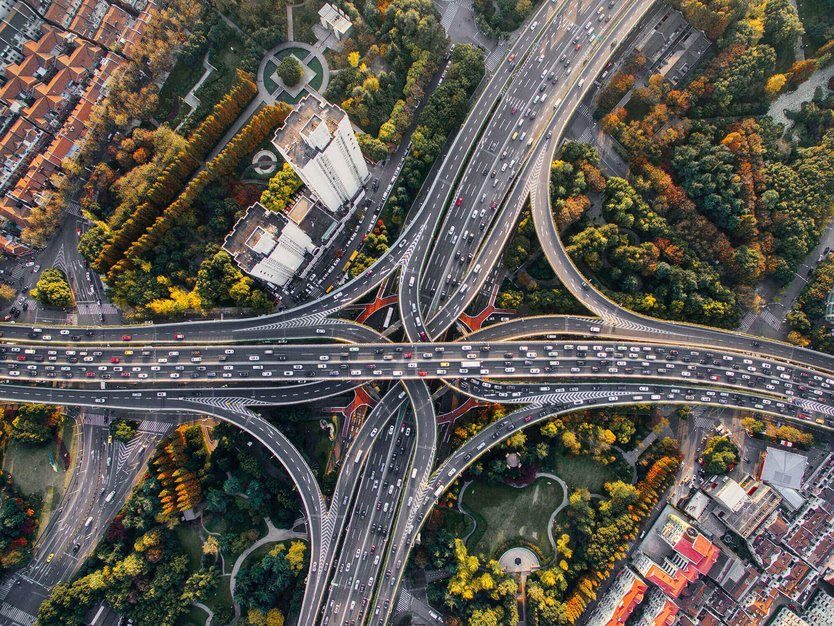 MANN+HUMMEL ensures cleaner mobility right where it makes a difference: on the vehicle itself. Our fine dust filters can convert cars, trucks and buses, waste collection vehicles, taxis and delivery vans (last mile) into emission-neutral modes of transport. Even if the causes of air pollution cannot be avoided, our products can still help to contain the consequences efficiently and intelligently:
Brake dust particle filters

adsorb brake dust and tire abrasion before they become airborne.
Groundbreaking front-end particle filters and fine dust particle filters as

roof box solutions

significantly improve the emission values ​​of the vehicles and enable mobile filtration on all roads.
And there's more! Our roof box solutions can be customized according to your individual requirements, and we can incorporate your own advertising or branding.
Why Outdoor Air Quality Is so Important for Everyone
Millions of people worldwide suffer from symptoms of poor outdoor air quality like respiratory diseases - partly because bad outdoor air has a massive impact on the air quality in rooms.
In addition to negative effects on health, a bad air quality index often means a restriction of mobility and transportation – which can have an enormous negative impact on the economy. With MANN+HUMMEL, you can improve the air quality in outdoor areas and avoid restrictive measures such as driving bans for goods.

Good to know: MANN+HUMMEL does not only ensure better air quality thanks to high efficient outdoor air filters. We also provide effective solutions to improve indoor air quality or filter viruses for healthy air, especially during a pandemic.