When we think of air pollution, we usually think of poor outdoor air quality: cities under smog clouds, industrial areas and high traffic roads. But indoor air pollution is actually worse – sometimes as much as five times higher – than outdoor air pollution. As we spend around 90% of our lives indoors, bad indoor air quality can significantly impact our health, productivity and social interactions. Which is why good indoor air quality is so important.
MANN+HUMMEL offers numerous solutions for cleaner indoor air quality (iaq). Our filtration solutions can improve indoor air easily, quickly and sustainably. From upgrading your existing room air technology to fitting modern, mobile room air purifiers with HEPA*-H14 filters, our products ensure cleaner, healthier room air – anywhere and any time.
* High Efficiency Particulate Air Filter, according to ISO 29463 and EN 1822
How is indoor air pollution caused?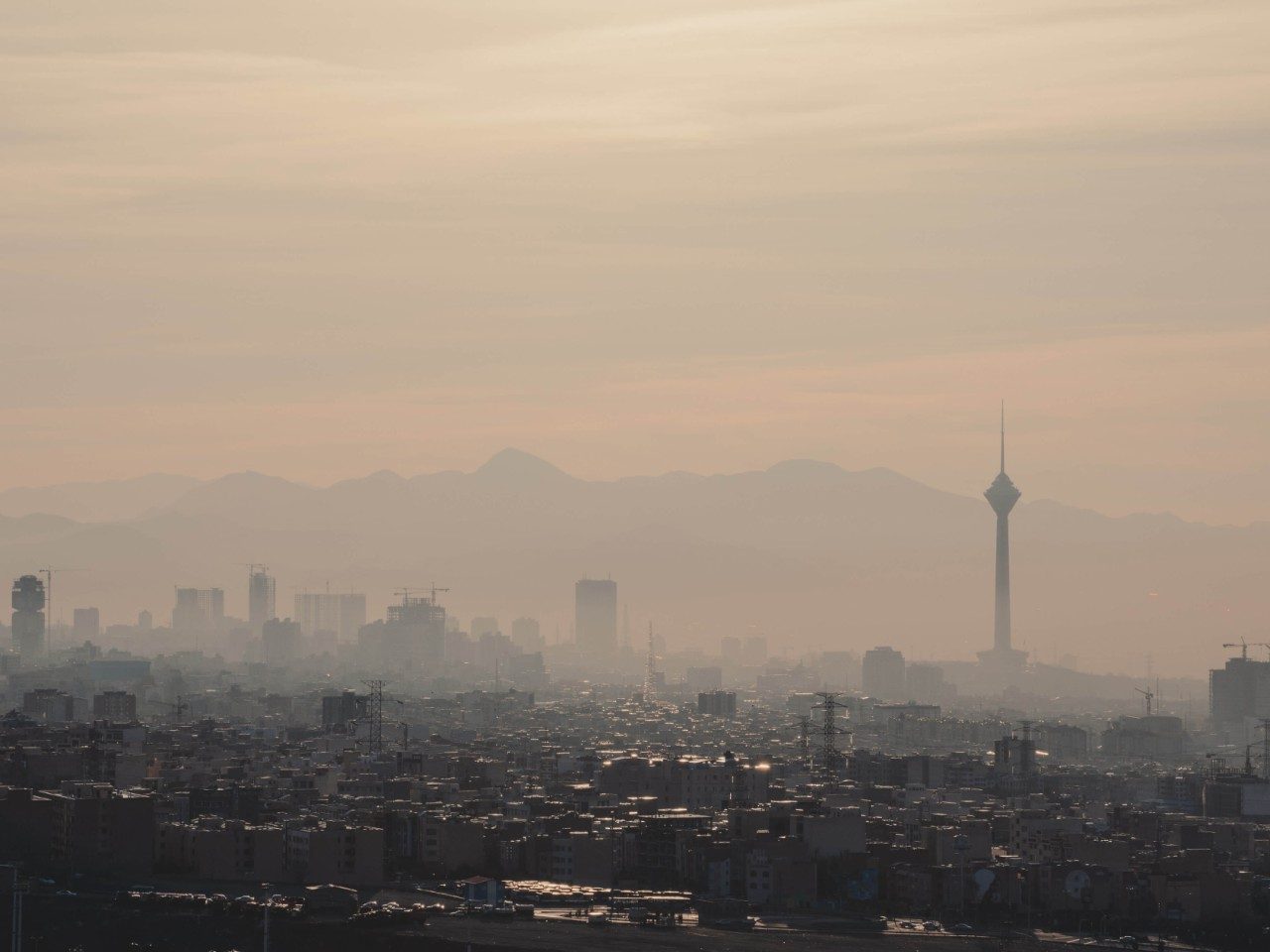 Unfortunately, thick walls do not protect interiors from air pollution. Poor indoor air is caused by:
People bringing in pollutants like fine dust or pollen from the outside.
Common indoor air pollutants like tiny particles of skin, hair and clothing.
Carpets and other furnishings, cleaning agents, paints, glazes and much more that release harmful gases or volatile organic compounds (VOC).
Pets carrying particles or allergens.
Oxygen consumption causing CO2 levels to exceed the recommended limit (around 1000ppm) for indoor air.
Regular ventilation – especially in places with bad outdoor air quality – which can let pollutants like fine dust and harmful gases like ozone into the room.
Evidently, the air quality in buildings, whether it is in the workplace, in schools or at home,  can be negatively influenced by many different factors. All we need for optimal room air that meets the international indoor air quality standards is uncompromising, highly effective and sustainable solutions against air pollution. Our recommendation for a better indoor air quality index: the mobile air purifiers or the HEPA upgrade for HVAC systems from MANN+HUMMEL.
Delivering clean indoor air in multiple applications
MANN+HUMMEL offers solutions that are precisely tailored to interior spaces and can neutralize pollutants and harmful gases in the room air.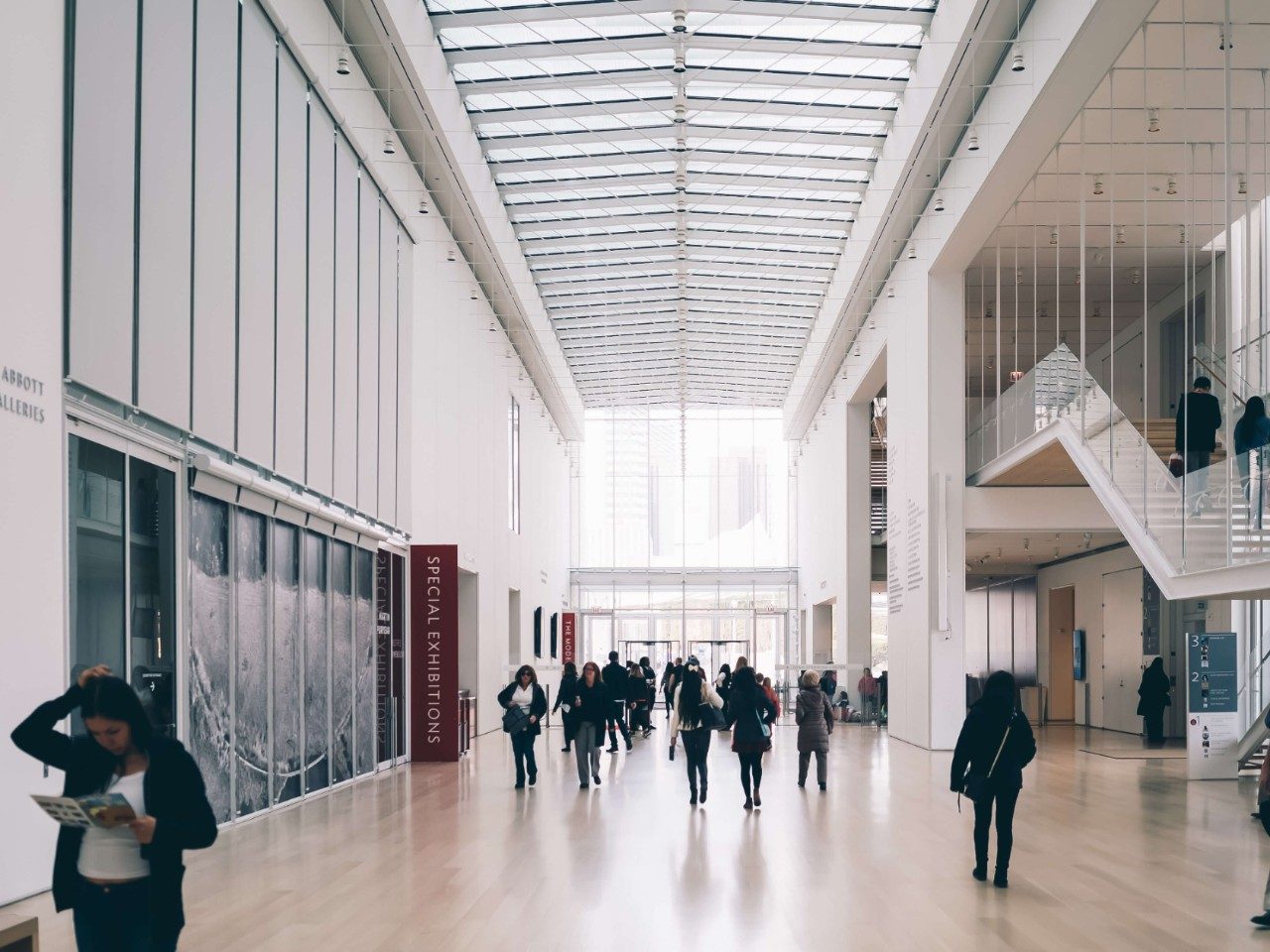 Move onto the next level: HEPA upgrades for existing HVAC systems
Our upgrade options for existing heating, ventilation and air conditioning systems include standard filter elements, filters with biofunctional coatings and modern HEPA room air filters.
Upgrading existing HVAC systems to HEPA filters is particularly worthwhile if you want to improve your indoor air quality. With a filtration performance of up to 99.995%, HEPA filters (H13 and H14) serve as highly effective pollen filters, fine dust filters and protective shields that filter acute threats such as COVID and other viruses or bacteria from the air.
The advantages of a HEPA upgrade for indoor air quality systems at a glance:
The upgrade saves money and time with no decrease in pressure drop or need for reconfiguration.
Even with the upgrade your energy costs remain roughly the same as before.
You can provide cleanroom level air quality.
With our filters you can operate your building safely and protect guests, customers, employees or family – in the long term and holistically.
Our filters meet all safety requirements, in particular the fire protection regulations according to EN 15423 or VDI 3803-4.
Mobile air purifiers to reduce indoor air pollution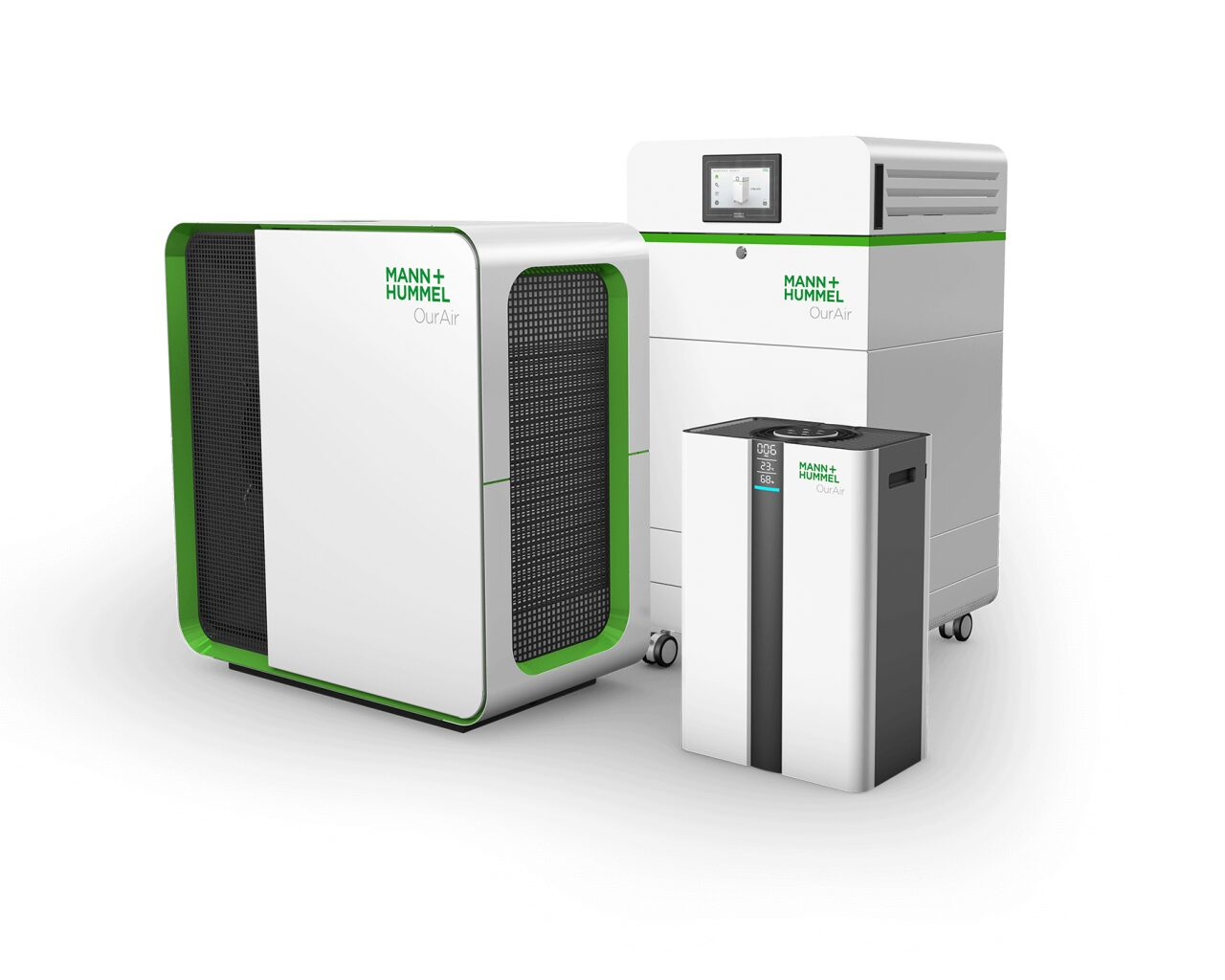 The OurAir solutions are ideal if you don't have an existing HVAC system to upgrade or if you're looking for highly efficient air purifiers that you can flexibly and quickly install wherever needed, whether that's at home or in commercial buildings.
Our portfolio includes three mobile air cleaning systems that make healthier air possible in almost any indoor space: the OurAir SQ 500 (for rooms up to 40 square meters), the OurAir SQ 1750 (for rooms up to 140 square meters) and the OurAir SQ 2500 (for rooms up to 200 square meters). In rooms larger than 200 m², you can use several devices modularly. Thanks to the "plug-and-play" principle, our room air purifiers instantly deliver better indoor air quality. They can be used flexibly and can avoid contamination where it occurs.
All air purifiers from MANN+HUMMEL significantly improve the air quality in rooms thanks to HEPA-H14 filters, which remove more than 99.995% of viruses, bacteria and other pollutants from the air. You can buy air purifiers online or contact us here if you need more information.
Digital solutions for clean indoor air: measure indoor air quality and improve it efficiently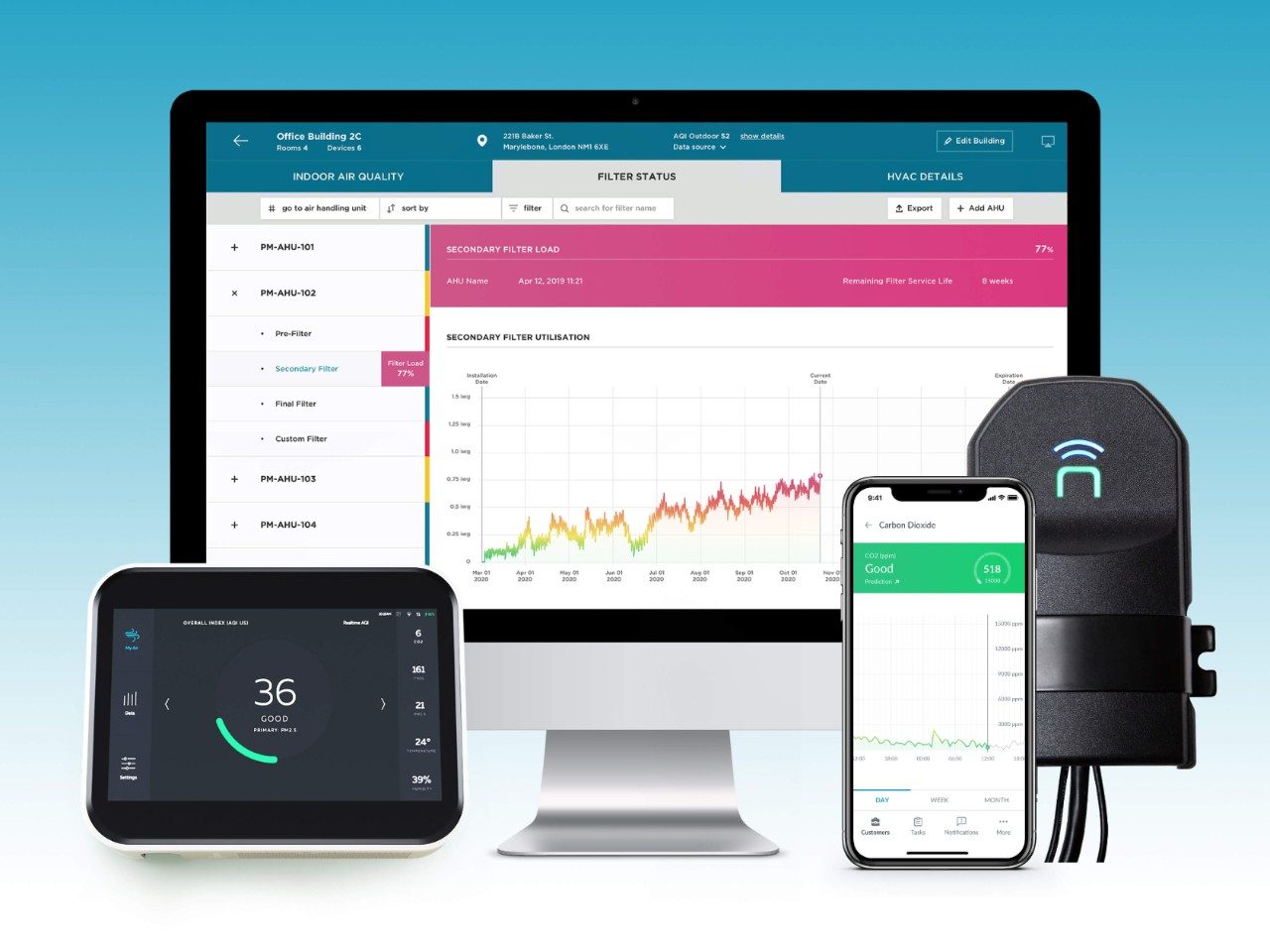 With qlair we offer a digital solution for professional clean air management in commercial buildings, combining years of experience in the field of air purification with a sophisticated AI. The result: Sensors constantly record and control the air quality and the performance of the indoor air filters used.
With this knowledge and data we can tailor maintenance strategies as well as system and filter configurations for healthy indoor air thanks to intelligent air filtration in all rooms. This will improve your building efficiency and reduce energy consumption and costs. Long term, you'll solve your indoor air quality problems before any negative effects even occur.
The answer to all filtration questions: our patented eco16 filter management system
Clean indoor air quality comes from filtration that's precisely tailored to the individual room conditions. But how can you find the filter solution that perfectly matches your current needs? Our patented eco16 filter management system supports customers and partners in finding the ideal indoor air quality products in the MANN+HUMMEL portfolio. The program allows a complete analysis of the respective location. Based on the real data obtained, we configure the ideal filter system. The goal is simple: achieve the best air quality at the lowest possible cost.
With MANN+HUMMEL you have a reliable partner at your side for the best indoor air quality.