MANN+HUMMEL Annual Report: Resilience from two cultures
In an increasingly fast-changing world, old certainties are being shaken. Supply chains are turning upside down. The distribution of goods between international markets follows new laws. Intercultural competence becomes key to success.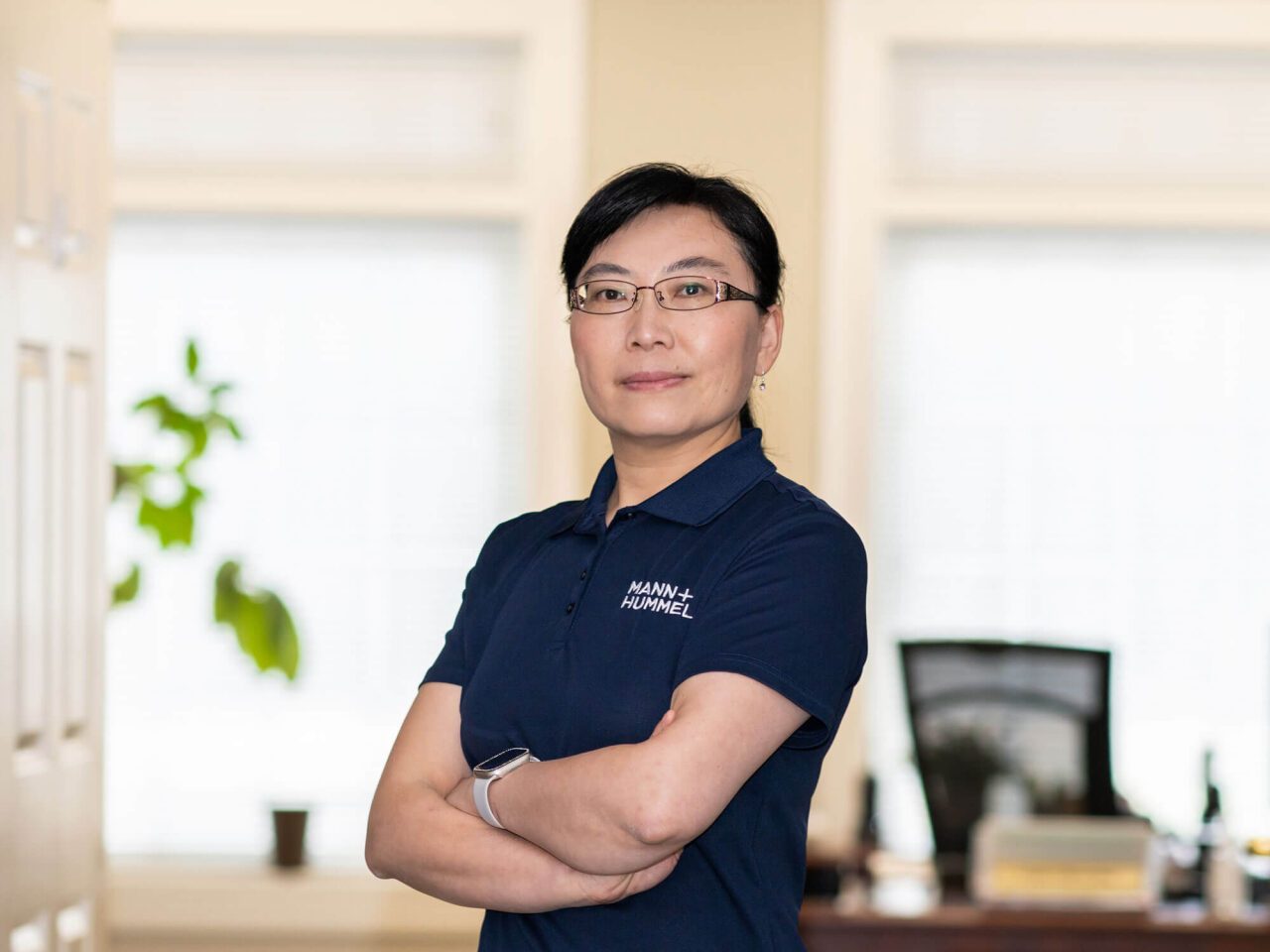 Rikki He
Rikki He has been part of MANN+HUMMEL for almost 11 years. In July 2012, she started in our branch office in China. Since 2017, she has been living with her family in the United States of America and is currently working as Purchasing Manager for non-production materials at our site in Gastonia, North Carolina. Together with her team, she is responsible for the procurement of indirect materials for the USA and Mexico - which can be anything from ballpoint pens to toilet paper. 

This task became particularly exciting with the onset of the pandemic. All habits, approaches or workflows were suddenly invalidated, because it quickly became obvious that doing business was no longer just about prices, but availability was the new word of the hour. Many things were uncertain but one thing was clear: disrupting production processes was not an option. 
Rikki has worked in both, China and the US and can therefore combine the more relationship-based with the fact- and result-oriented "way of doing business". An important aspect when it comes to maintaining or establishing a stable and trusting business relationship with their suppliers in uncertain times.