Cabin air filters and systems from MANN+HUMMEL
Air pollution: number one health risk
A person takes around 20,000 breaths a day. But what if every breath we take was actually harming us? The latest figures from the WHO are alarming: 99% of the world's population lives in places where air quality is classified as dangerous (see WHO). The impact of air pollution on people and their health is enormous.
Experts believe that fine dust and especially ultrafine particles can reach and attack every organ in the body. On average, poor outdoor and indoor air quality reduces life expectancy by three years. And every year around 7 million people worldwide – including 600,000 children – die as a direct result of air pollution.
According to the Organization for Economic Co-operation and Development (OECD), there is a serious risk that these numbers could even double by 2050 (see OECD).
The WHO has declared air pollution as the number one environmental risk. This issue is also a top priority at MANN+HUMMEL. With our filtration products we offer air pollution solutions that ensure cleaner and better air. The purpose of our cabin air filters and systems for vehicles is to protect drivers and passengers from the many threats posed by the incoming air.
What is air pollution and where does it come from?
Air pollution is a mixture of different liquid, solid and gaseous pollutants in the air. While this can also be caused by natural events such as wildfires, it is primarily a man-made problem.
In general, air pollution is mainly caused by traffic, industrial and agricultural emissions. Moreover, private households, public institutions and many other sources also increase air pollution outside and inside of cars and vehicles.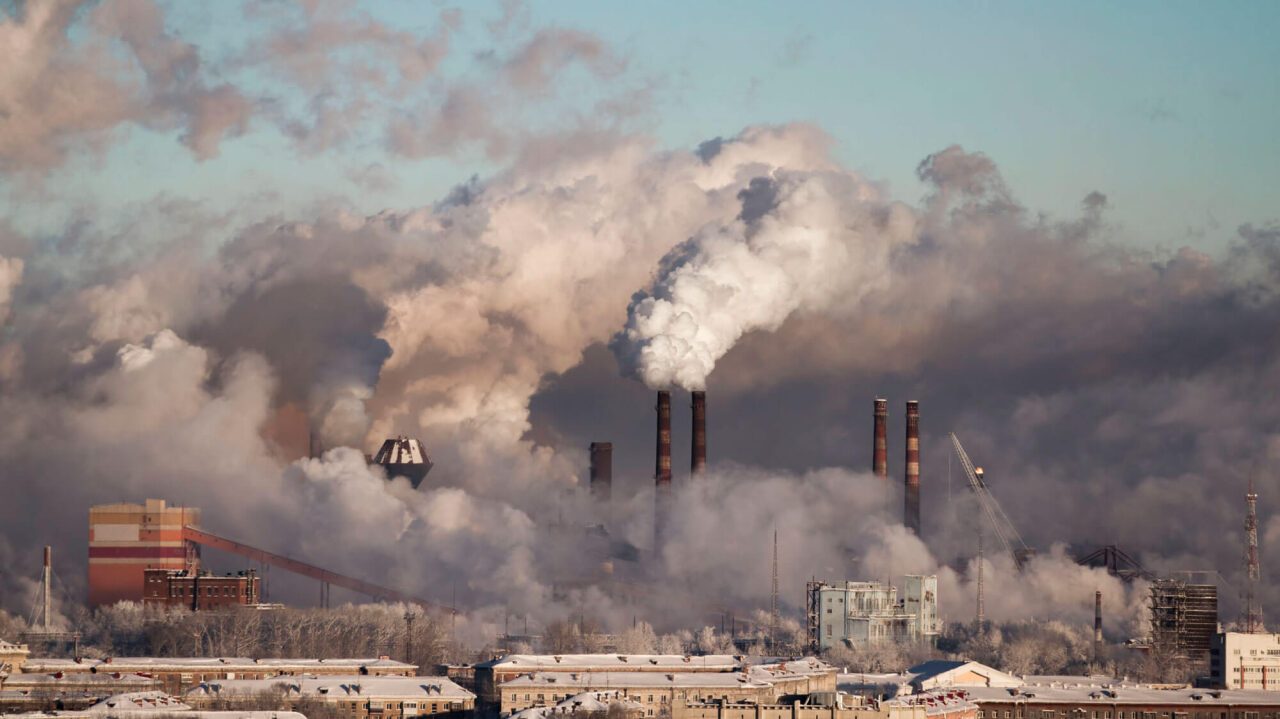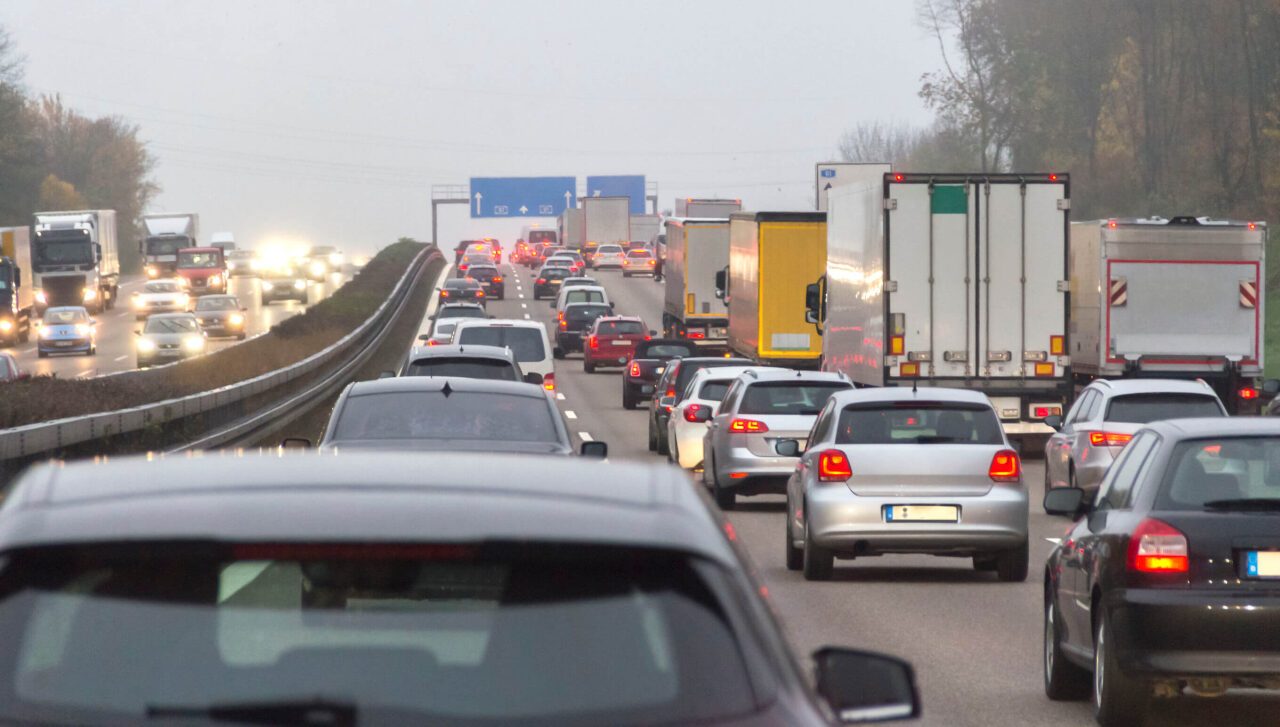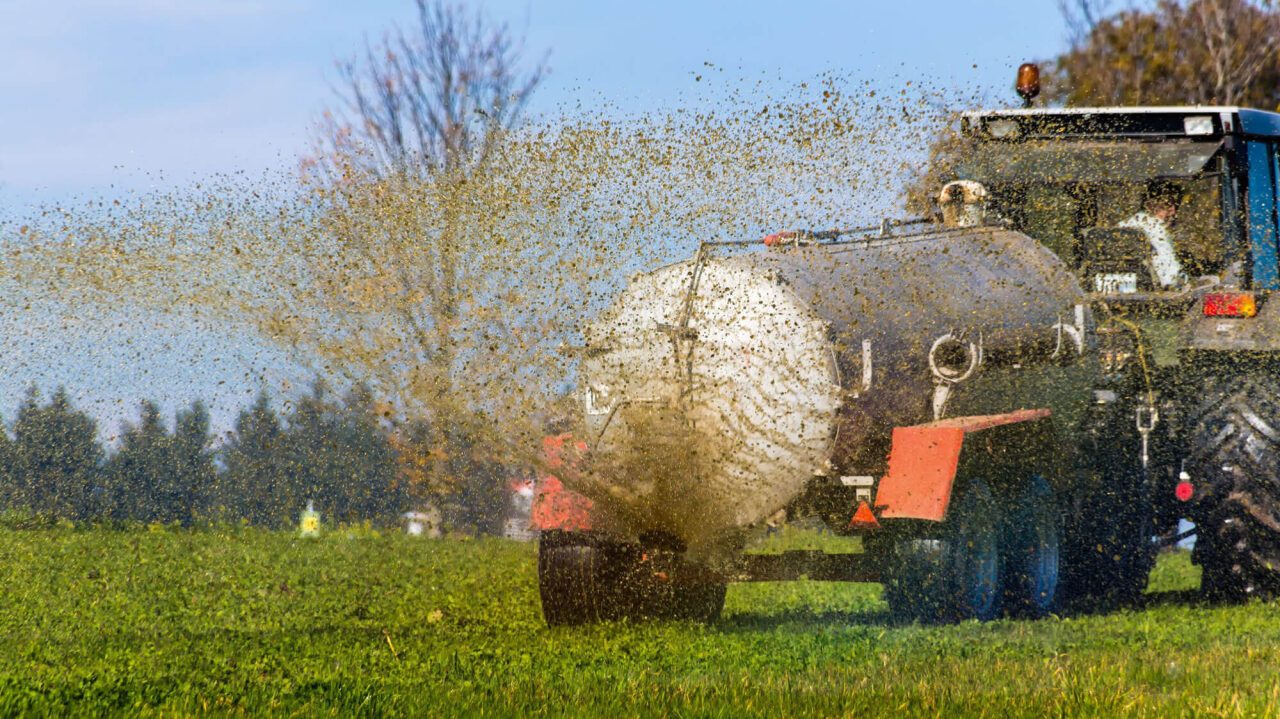 What kind of pollutants and harmful gases are there?
We distinguish three types of pollutants in the air:
Fine dust (Particulate Matter), with ultrafine particles (UFP), is considered to be extremely dangerous to our health.
Gaseous pollutants, i.e. gases such as NO2 or ozone.
Biological pollutants (biological contaminants) such as bacteria, viruses, mold or allergens.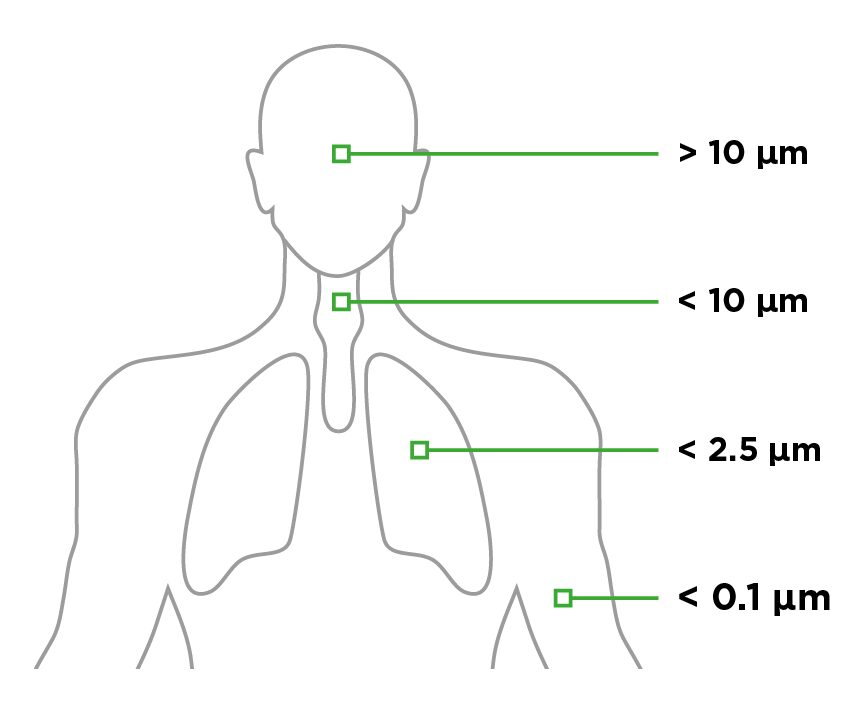 The particle size plays a decisive role, especially in the case of fine dust. Fine dust particles and other pollutants are currently divided into four PM (Particulate Matter) categories:
Particles > 10 μm (micrometer) in size are large enough to be caught by the nose or throat before they can penetrate deeper into the body.
The next smaller size particles belong to the PM10 category, i.e. smaller than 10 μm. These are often intercepted in the throat, but under certain circumstances they can reach the main bronchi.
Particles of size PM2.5, which are smaller than 2.5 μm, follow. They are so fine that they bypass most of the body's defense mechanisms and can penetrate much deeper into the bronchial system.
Finally, the most dangerous category are the ultrafine particles with a size of less than 0.1 micrometer (PM0.1). They are so small that they can enter the bloodstream unhindered, cause serious damage to organs and can be carcinogenic.
Why are cabin air filters so important for cars and commercial vehicles?
You might think that air pollution is greatest where emissions are mostly created. In fact, indoor air pollution is often far higher than outdoors.
And the smallest room in which people spend most of their time is the vehicle cabin of their car. There, the concentration of pollutants can be up to four times higher than outdoors (see Sciencedirect).
Every modern car or vehicle has an air conditioning system that supplies and recirculates air. Up to 540,000 liters of air per hour can flow into the vehicle via the fan. This enables pollutants from the outside to get into the vehicle's cabin and remain there for a long time – the air pollution in the vehicle interior increases. Which brings us to the purpose of effective cabin air filters and systems and their benefits.
Cabin air filters from MANN+HUMMEL for better air in the vehicle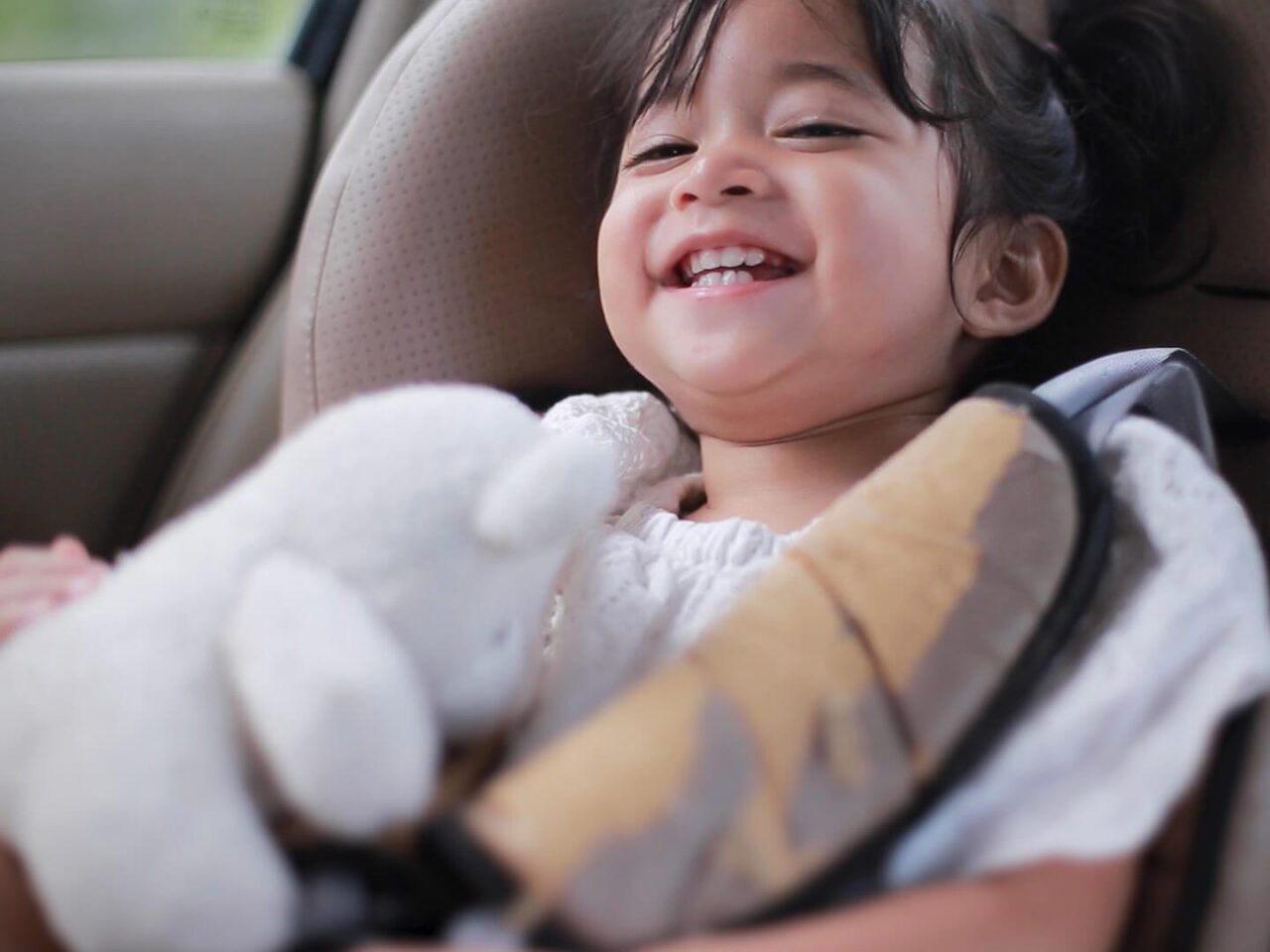 MANN+HUMMEL offers solutions that prevent outside air pollution from entering the vehicle. The goal: an optimal VIAQ (Vehicle Interior Air Quality) – ensuring the air in the car is as clean and pure as possible. Even the worst air quality outside should have no effect inside. In this regard, our cabin air filters carry out four functions:
They protect drivers and vehicle occupants from pollutants – effectively and in the long term.
They improve comfort and well-being in the vehicle cabin through fresher and cleaner air.
They increase safety by providing better visibility and reducing or even preventing allergic reactions.
They protect the air conditioning system from contamination and deposits.
Bringing our wealth of experience to the vehicle air filtration of the future
For more than 80 years we have been filtration specialists with one mission: We separate the useful from the harmful. More than 1,000 of our 23,000 employees at MANN+HUMMEL work solely on new, innovative methods for effective air filtration. We have already patented 3,000 of these ideas. We have been equipping clean rooms and operating rooms with highly efficient air filters for over 60 years. Our many years of experience also flow into our development of cabin air filters for cars, commercial vehicles and off-road.
Cabin air filters from MANN+HUMMEL face off every threat - now and in the future
MANN+HUMMEL offers cabin air filters and systems for original equipment as well as cabin air filter elements for the aftermarket. Together with our partners and customers we ensure better cabin air quality in cars and vehicles.
We are constantly developing new high-performance filters for cars, commercial vehicles and off-road. This way, we can react to increased requirements with experience and innovation at any time, even for alternative drive systems.
Our portfolio currently includes:
Particle filters, made of synthetic filter material for reliable filtration of up to 95% of PM10* particles from the air. These are also known as classic pollen filters in cars and commercial vehicles.
Combi filters, consisting of synthetic filter material and an activated carbon layer, which can filter up to 95% of PM10 particles and also adsorb bad odors and harmful gases such as

nitrogen oxides

in cars.
High-performance filters with bio-functional filter media that can filter particles, capture allergens, adsorb bad odors and harmful gases and also protect against the growth of bacteria and fungi on the filter medium.
Our latest nanofiber filter media also filters ultrafine particles from the air. Although these tiny particles only make up 10% of the fine dust mass, they make up 90% of air pollution – with harmful effects on our health. In combination with bio-functional media, the nanofiber filter medium becomes a high-performance cabin air filter. As an allergen filter it can also capture allergens, filter virus aerosols, pollen and other particles from the air whilst preventing the harmful growth of bacteria and fungi on the filter.
*The ePM10 classification according to DIN EN ISO 16890 applies to particle filters, combi filters and high-performance filters with a bio-functional layer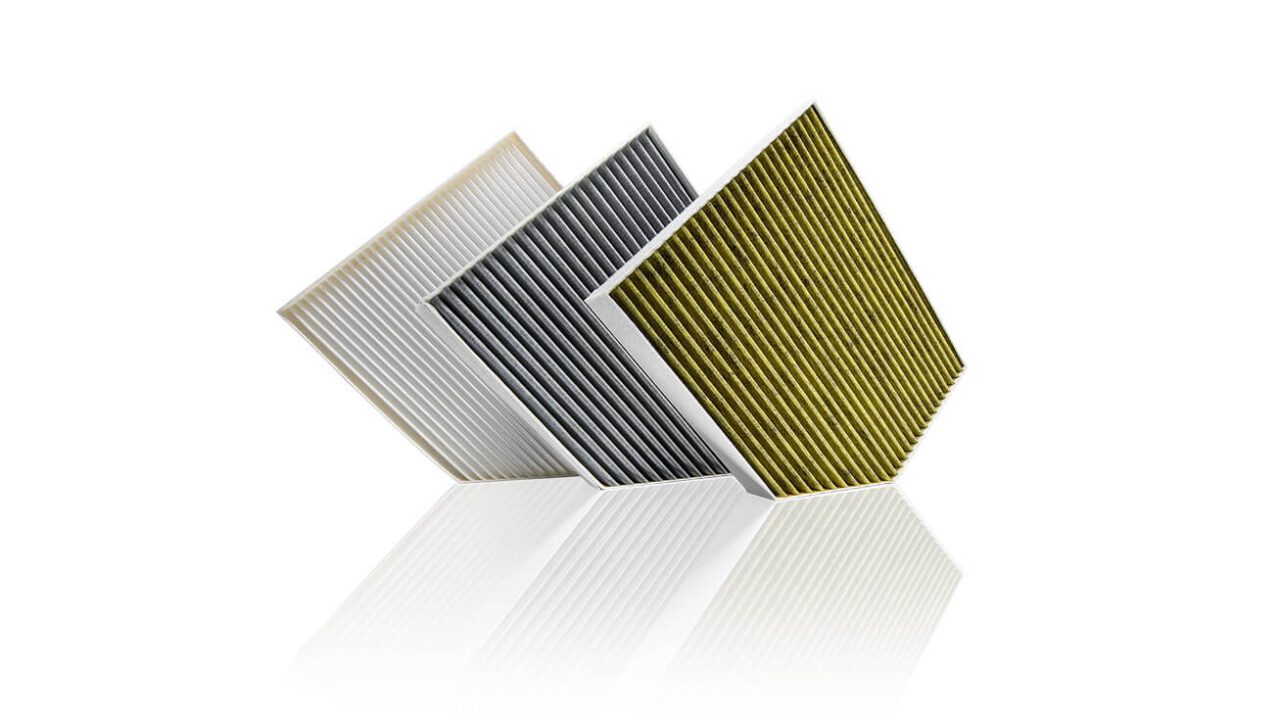 Cabin air filter elements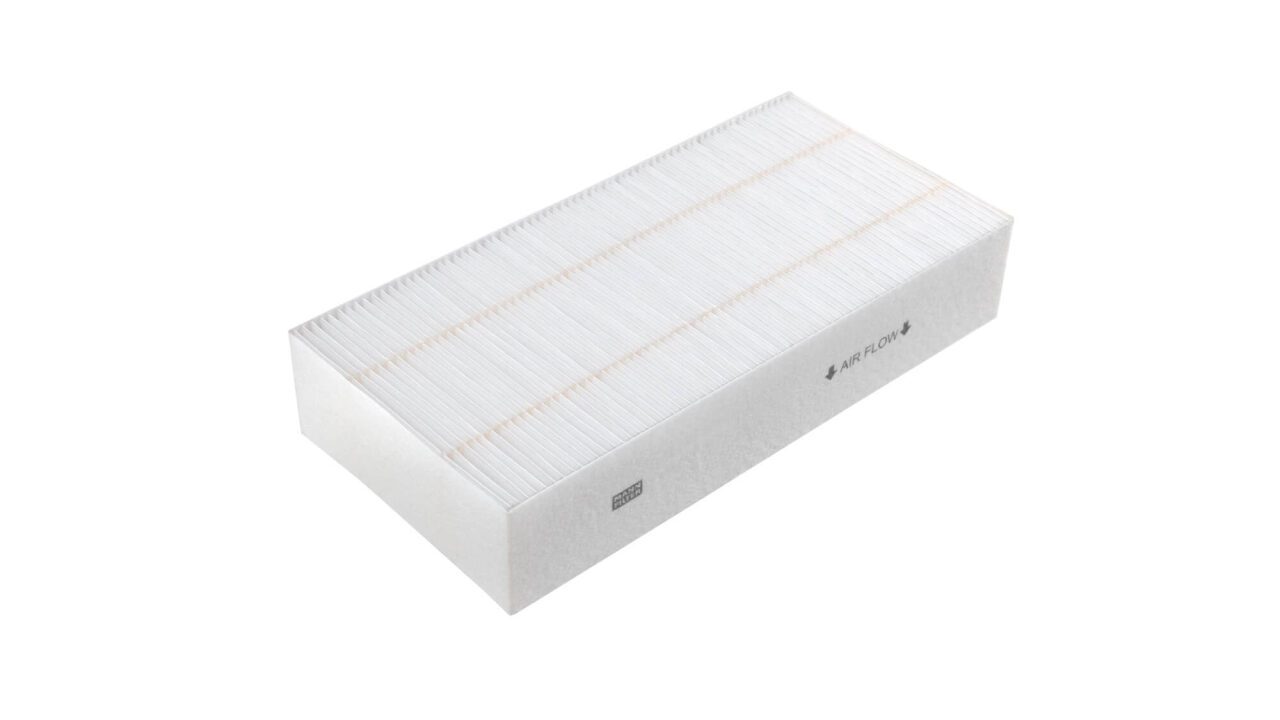 Smart cabin air filter system
The future of cabin air filtration from MANN+HUMMEL: smart HEPA filter systems
Our experience in equipping hospitals has shown that HEPA filters** offer ultimate protection through air filtration in clean room quality, which is also necessary in operating theaters. HEPA filters from MANN+HUMMEL can remove more than 99.95% of solid and liquid particles from the air. The protection level H14 can even filter up to 99.995% of pollutants from the air. This ultimately makes it the most effective filtration method, especially against ultrafine particles.
At MANN+HUMMEL we therefore rely on HEPA filters as part of a three-stage cabin air filter system. Whether you want improved purity, smell or visibility, a pre-filter and cabin air filter with different filter media, combined with the HEPA filter technology, always ensure the highest efficiency and best possible air inside the vehicle.

Smart HEPA filter systems should also ensure that filtration only takes place when needed. To achieve this we use an algorithm to control filtration, air supply and room temperature. This not only protects the valuable filters but also saves electricity and petrol, increasing the overall vehicle's range. With MANN+HUMMEL the future of cabin air filtration looks promising!
**High Efficiency Particulate Air Filter, individually tested according to ISO 29643 and DIN EN 1822
Watch our videos to learn more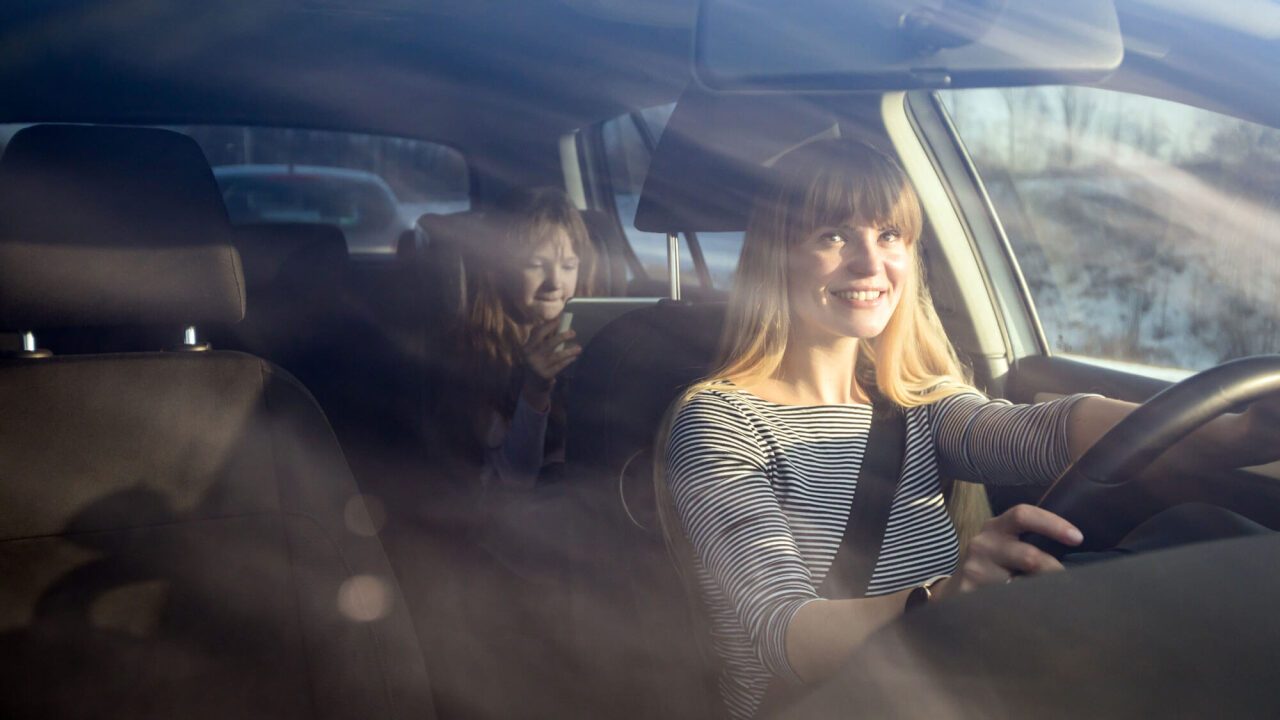 Further information
Would you like more information about our cabin air filters for cars and commercial vehicles? Our Whitepaper  gives you an overview of what we do for cleaner air in vehicles.