Since the start of the COVID-19 pandemic we've seen how virus-free air makes the difference between standstill and progress, lockdown and life. If we improve both outdoor air quality and indoor air quality, we can ensure a better and worry-free life for everyone, worldwide. How to prevent virus transmission? By improving air quality. This is how we protect the health, social interaction and economic survival of countless people, all over the world.
For over 80 years we have been separating the useful from the harmful. Our experience, our technical know-how and innovative solutions clearly set us apart.
But why should air purifiers be used as contamination control products in the fight against COVID-19? How well do air cleaners protect against bacteria and other pollutants? And do HEPA filters really remove viruses? Yes, our scientifically proven air purifiers can massively reduce viral contamination. Which is why MANN+HUMMEL has been at the forefront of fighting airborne viruses – and not just since the beginning of the pandemic.
Our

room air purifiers

significantly reduce contamination from airborne viruses. They filter 99.995% of viruses, bacteria and other pollutants from the air. 
High-efficiency

HEPA* filters (H13 and H14)

with ePTFE membrane enable a quick and easy HEPA upgrade of existing HVAC systems.
*High Efficiency Particulate Air Filter, individually tested according to ISO 29643 and EN 1822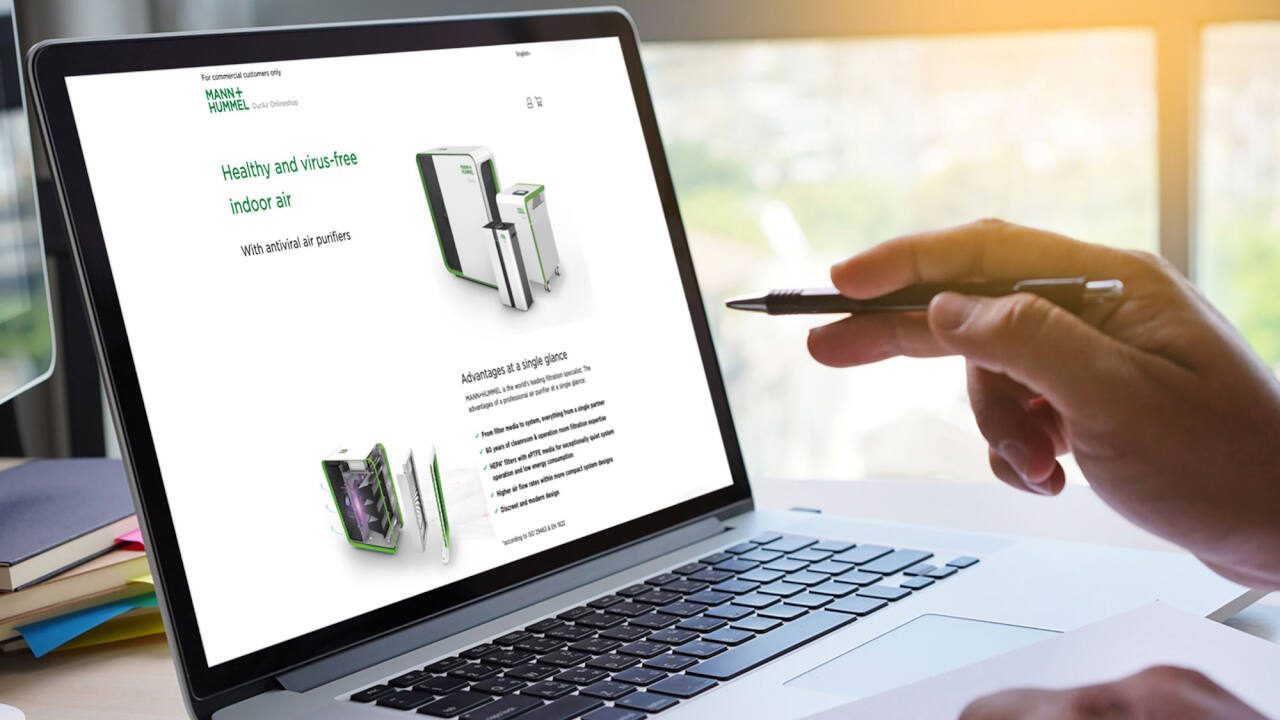 Mobile, stationary, revolutionary: HEPA air cleaners efficiently filter viruses everywhere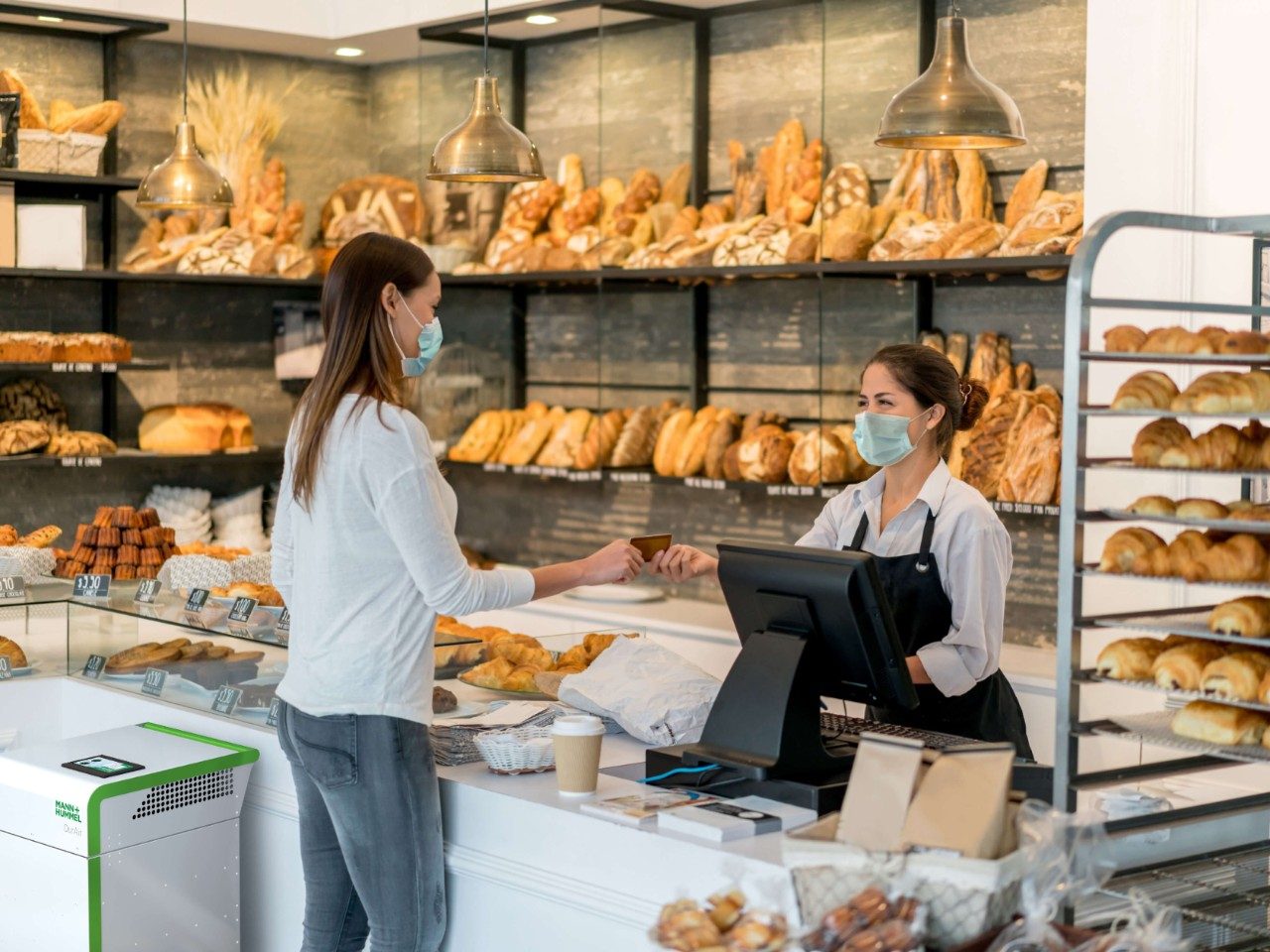 From air purifiers for offices, restaurants, schools and more to pharma filters for cleanroom air quality and air filtration in households: Our air purifiers stand for smart control of contamination, for bacteria- and virus-free air, for mobile and stationary use - wherever it is necessary. We provide the best way to avoid or lower bacterial and viral contamination and significantly reduce the risk of infection in almost all indoor spaces such as:
Offices
Cafeterias and cafes
Restaurants and bars
Shopping malls and supermarkets
Fitness clubs
Hotels
Hospitals and medical practices
Patient rooms and waiting rooms
Physiotherapy practices
Clean rooms and pharmaceutical companies
Airports
Classrooms and school canteens
and so many other spaces that are worth protecting.
MANN+HUMMEL HEPA air purifiers are remarkably effective when it comes to the reduction of the virus and bacteria load in the air. They have a built-in HEPA H14 filter for highly efficient contamination protection. They catch 99.995% of viruses and their mutations, bacteria, free allergens, pollen and other microorganisms, so that the aerosol concentration in the indoor air remains constantly low and the risk of contamination can be crucially reduced. As a result, our antiviral air purifiers are so much more than just short-term corona filters. Whatever the future may hold, our customers are prepared.
Breath clean and virus-free air in every room: stay flexible with MANN+HUMMEL
Depending on the size of your room, we offer three mobile air cleaning systems with H14 HEPA filters to deliver healthier, virus-free air for practically any interior: the OurAir SQ 500 (our air purifier for small rooms up to 40 square meters), the OurAir SQ 1750 (for up to 140 square meters) and the OurAir SQ 2500 (our air purifier for larger rooms up to 200 square meters). For especially large rooms you can use several modularly spaced units. Thanks to the simple 'plug-and-play' principle you get instantly healthier air and flexible contamination prevention.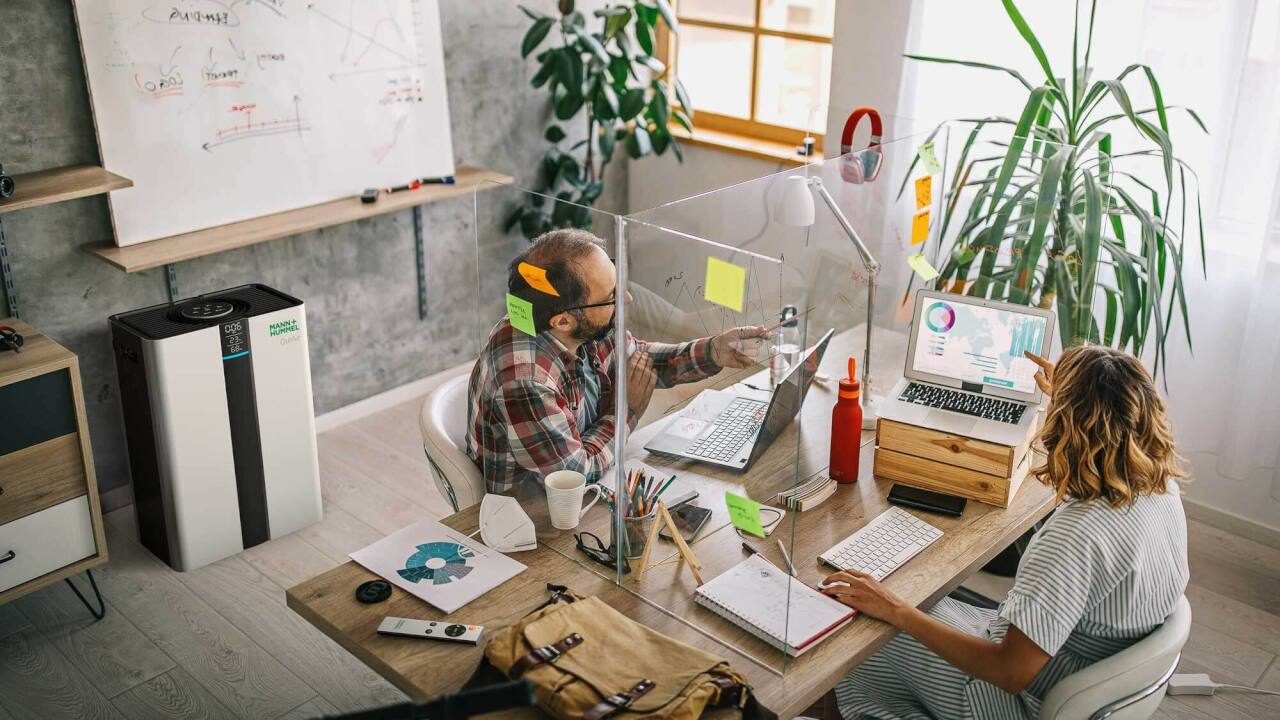 OurAir purifiers provide air quality equivalent to cleanrooms and operating theaters, helping to make indoor spaces a safe, virus-free place to be.

Whatever size your space or building, and however long you need it, you'll find the best air sanitizer perfectly ready to filter virus-loaden aerosols and other airborn pollutants - the same filtration technology is installed in OurAir air purifiers from MANN+HUMMEL that we have been using in operating theaters and clean rooms for 60 years. This allows them to reduce the risk of infection and provide effective, long-term protection. Thanks to the variety of designs and configurations our air cleaners with HEPA filters offer flexible solutions. Get the best air quality, anywhere and anytime.
Healthy air, healthy people: HEPA Upgrade Solutions for HVAC Systems
You want to replace your air filters in your existing heating, ventilation or air conditioning system with the best-in-market HEPA-H14 air filters for removing viruses and bacteria? Our HEPA upgrade solution for HVAC systems are the perfect choice. Our products enable you to upgrade existing systems with HEPA filters using ePTFE membrane media. They massively improve contamination protection, and give peace of mind to your guests, customers and employees.
Compared to classic HEPA filters made of micro glass fiber, our virus filters with ePTFE membrane media are characterized by a low pressure drop. In addition, they are available in standard dimensions and meet all safety requirements, in particular the fire protection regulation according to EN 15423. This way, no reconfiguration is necessary. Your energy costs remain roughly the same as before the conversion and upgrade, making this a simple, energy-efficient way to ensure maximum protection in cleanroom air quality.
Highly efficient H13 and H14 HEPA virus filters with ePTFE membrane media capture viruses (including their mutations), bacteria and other microorganisms. The combined Airpocket Eco ePM1 65% in the first filter stage, and antiviral HVAC HEPA filters (H13 or H14) with Nanoclass Cube Pro Membrane in the second, you get optimal protection for your rooms. Whatever future threats arise, you'll be prepared.
MANN+HUMMEL stands for simple installation, intuitive usability, smart designs and continuous innovation. When it comes to filtration we don't follow trends, we set them.