Our employees make the difference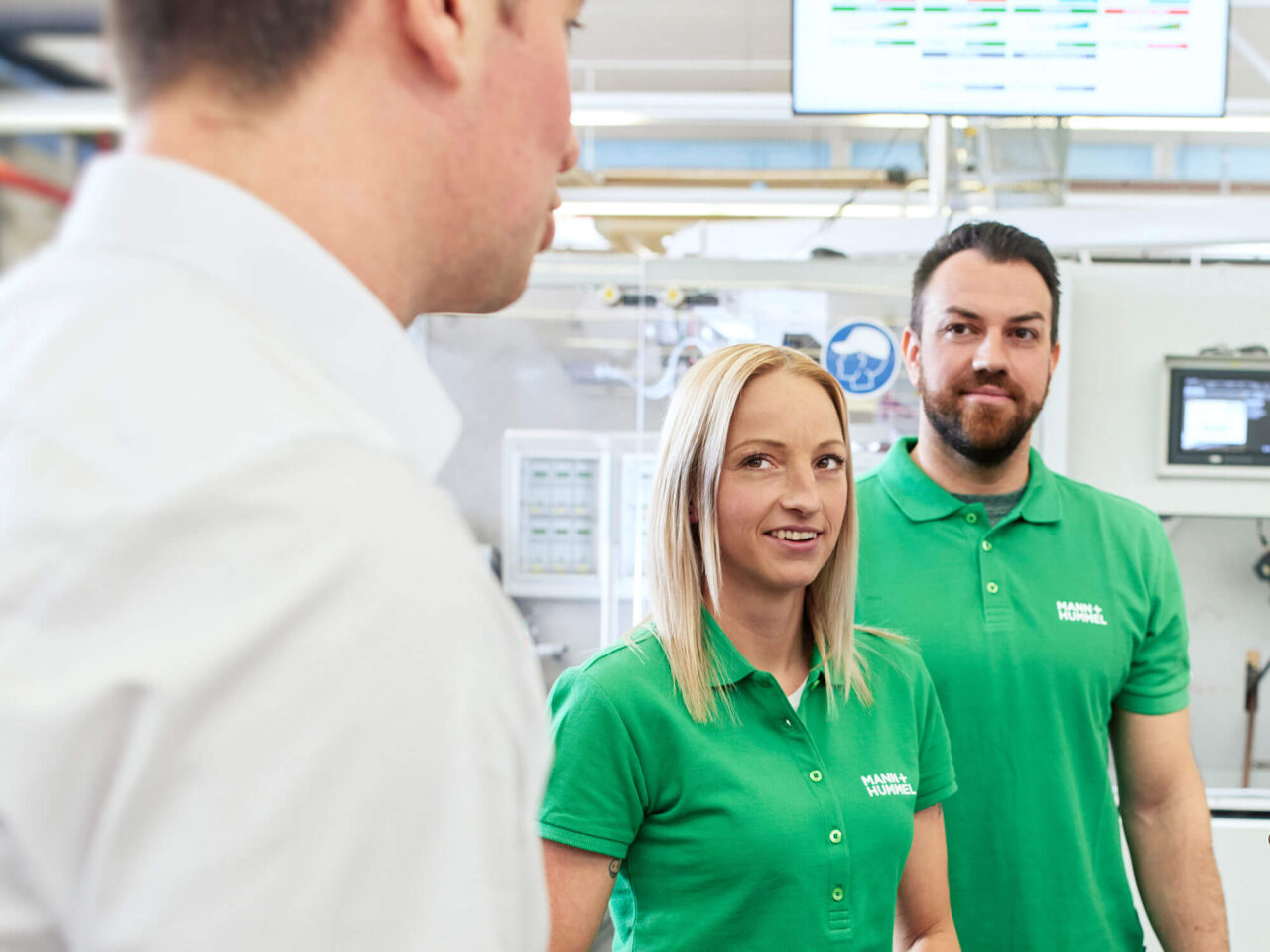 Everyone has talent. Everyone. In the year under review, MANN+HUMMEL implemented this guiding principle in a new talent management concept. It aims to enable all employees to achieve their best individual performance, increase their motivation, and make working together a fulfilling experience.

This concept can only work if the management culture in the company is aligned with it. Therefore MANN+HUMMEL has set up an accompanying coaching concept for existing managers - the MANN+HUMMEL Leadership Principles. Along these lines, our leaders are also evaluated annually by their leadership performance.
The new tools are being introduced successively and evaluated with a pilot group. A first milestone was the introduction of the talent pool. Here, aspirants could also propose themselves as candidates for management roles and thus take responsibility for their own advancement in the company, representing two of our ten major changes in our philosophy. 
The skills of the pilot group that were still missing for the targeted management position were identified in our "Development Center" in July 2021 and then taught in online and face-to-face modules. 20 % of the candidates in the pilot group already took on a new management position in the company in the reporting year after starting their development skills journey. Following a successful pilot phase, we launched the first official program at the end of 2021 and are currently in the process of selecting candidates for 2022.
We look forward to shaping the future together, discovering new talents every year, and developing them for a prosperous future – for them personally and for MANN+HUMMEL.
Diversity is not a goal for an internationally active company but a necessity. As different cultural conditions prevail, intercultural cooperation automatically arises at the production sites and in the sales markets. But beyond the necessity, the results of the respective local working groups also show that a diverse composition of the teams ensures much more productive work and thus accelerates growth. On the one hand, this is true in terms of cultural and ethnic diversity, but also when we refer to teams of different age groups or genders collaborating to achieve top performance. Leadership and management styles can and should also be multi-faceted. It is important to have experienced managers on board who, for example, manage the "traditional core business" and generate growth from established structures and portfolios. But it is equally important to give room for agile management and leadership styles. In that way, transformation topics, in particular, can be driven. In addition, the right managers are deployed to manage and lead situationally, depending on the various needs of different business units at different maturity levels.
Who defines "normal"? And what is that supposed to mean? Exactly, it means nothing. Because a community is characterized by the fact that it is common to all. MANN+HUMMEL is such a community in which every person is accepted, has equal rights, and is a part of our internal community.  It is entirely independent of what language a person speaks, what they look like, or whether they have a disability. We take care to design structures so that they do justice to human diversity from the outset, regardless of individual impairments. People with disabilities are naturally integrated into the community and work processes. We have lived and worked successfully together with this attitude and culture for over 80 years. To consciously allow other colleagues in our company to participate in this togetherness, we launched our inclusion campaign "Experience Inclusion" under the leadership of our Inclusion Officer, Silke Schenk, in the fall of 2021.
Since then, interviews have been regularly published with our supervisory board, plant managers, HR managers, external participants, and affected colleagues so that everyone can "experience inclusion".